Ya Boy Kongming: What Do We Know So Far About the New Comedy Series?
The man with the 100 million IQ!
Ya Boy Kongming is built on Yuto Yotsuba's humorous slice-of-life manga, which he wrote and illustrated by Ryo Ogawa. The manga series was first published in 2019 and already has over 70 chapters. It was first published on Kodansha's Comics Days website before being relocated to Weekly Young Magazine.
The Manga is now turned popular Japanese anime series.  Following the success of various episodes in the Ya Boy Kongming series, fans are eagerly anticipating more episodes. Ya Boy Kongming delivered a strong performance in the most recent episode, prompting fans to wonder when the next episode, Ya Boy Kongming Season 1, will air.
The tale begins with the reincarnation of Kongming, a skilled strategist. He hopes to be reborn into a peaceful planet when he is an old man on his deathbed. His dream is nearly immediately granted as he reawakens as a young man in modern-day, party-heavy Tokyo.
Ya Boy Kongming: When Did the Anime Release?
This anime gained enormous success after only a few episodes, and it now has a new season, Season 1. The fans are excited about Ya Boy Kongming and want to see more of it. On April 5, 2022, the anime series premiered. P.A. Works' anime television series adaption began on streaming platforms on March 31, 2022, and on TV broadcast on April 5, 2022.
Also Read:
Don't Hurt Me My Healer: What Does the Fantasy Anime Holds for Us?
Blue Lock: a Most Awaited Anime in the Sports Genre Is Finally Coming!
As of now, we're all looking forward to the next anime episode, which will continue the plot. Ya Boy Kongming Episode 8 will be broadcast in most areas, including Japan, on May 19, 2022.
Ya Boy Kongming: What's the Storyline of the Anime?
Ya Boy Kongming! is one of many fantastic new shows from the Spring 2022 anime season. Although it does not have the same level of popularity as Spy x Family or Shikimori's Not Just A Cutie, it stands out from the rest of the Spring 2022 anime schedule by being nothing like what it promised.
Aside from the comic components, Ya Boy Kongming! contributes something unique to anime: a somewhat hopeful yet earnest look at a young woman who works hard to attain her goals despite the obstacles she faces. The Three Kingdoms' war is coming to a close, but the greatest strategist is sick and dying. If he is reborn, he wants to have a peaceful deathbed. Kongming awakens to find himself in modern-day Tokyo on Halloween, which he mistook for hell.
He is mistaken for a well-versed Kongming lookalike and escorted to a bar because of his Third-century clothes. He is content in places where music irritates his hearing. As soon as he hears a certain female in the clubhouse singing, his misperception begins to dissipate.
The plot will be continued in episode 8. Eiko and Kabe are getting ready for the 100,000-like event. However, they each have had their own set of concerns. The man who was assisting Eiko with the recordings of her new song points up Eiko's concern. Despite his initial reluctance to begin, a little prodding from Kongming behind the curtains gets him in the spirit.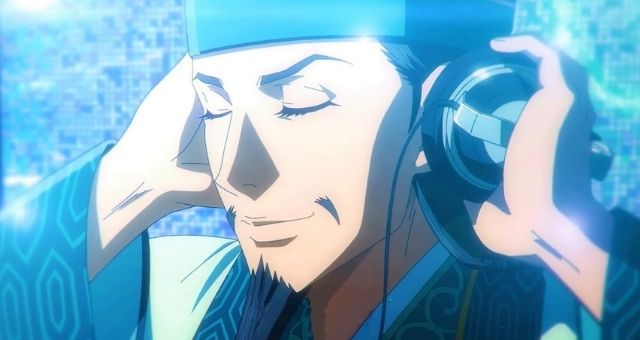 Kid (the man who is assisting with the recording) complements Eiko after their first practice. He describes her talent in detail and compares her to her idol to offer an understanding of where she stands as a musician. His compliments come to a halt at this point.
Kid's refusal to support any more has left Eiko stunned. He explains that while Eiko has good characteristics, she lacks the basic attributes of a vocalist. She is replicating other people's styles and voices; her music is dull since she lacks her own voice. He warns her not to return until she has discovered her voice. So, we'll have to wait and see what happens next.
Ya Boy Kongming! appears to be your typical historical fantasy time slip comedy at first appearance. The pilot episode promises a bizarre fish-out-of-water story, with Kongming anxiously seeking to comprehend every invention in the decades after his death. The show's comedic component is still present. However, as the story proceeds, the plot that was initially established fades away.
Also Read:
Isekai Quartet: The Comedy Chibi Anime Is Back With More Adventures!
Death Note Short Stories: The Story With Immense God-complex Is Coming Back!
Kongming, the drama's ostensibly primary character, takes a back seat, allowing the production to welcome the charming but ambitious Eiko to the stage — in every sense. This surprise move underlines Eiko's unoriginal tale while keeping Kongming's Light/Lelouch-like mind games hidden behind the scenes.
Ya Boy Kongming: Who Are the Main Cast of the Anime?
The public adores the characters, especially Eiko and Kongming, who are a loving and trendy couple who spectators can't help but pull for. While the anime distances itself from the comedic genre, it moves closer to being a musical drama.
In Ya Boy Kongming, there are several well-known voices. The protagonist, Zhuge Kongming, is voiced by Ryotaru Okiayu. In the regular voice, Kaede Hondo portrays Eiko Tsukumi, Shouya Chiba portrays KABEtaijin, Hibiku Yamamura portrays Nanami Kuon, and Jun Fukushima portrays Owner Kobayashi.
Who Are Involved in the Production of the Anime?
On November 17, 2021, P.A. Works announced an anime television series adaptation. Shū Honma will direct the series, while Yōko Yonaiyama will manage the screenplays, Kanami Sekiguchi will design the characters, and Genki Hikota will compose the music. It premiered on Abema and other streaming platforms on March 31, 2022, and on Tokyo MX, MBS, and BS NTV on April 5, the same year.
The introductory title song is QUEENDOM's "Chikichiki Banban" (Chitty Chitty Bang Bang), while the ending theme song is Eiko Starring 96Neko's "Kibun Jōjō" (Feeling Good). The series has been licensed outside of Asia by Sentai Filmworks.
Trailer!
As we wait for the new episode to come on May 19, 2022, let's refresh our memories of this amazing comedy series that holds both the musical and comedy genres of the anime world,  through this trailer of season 1 of Ya Boy Kongming.