Don't Hurt Me My Healer: What Does the Fantasy Anime Holds for Us?
Don't Hurt Me, My Healer! is one of several new anime series that brought the colors of comedy and fantasy in Spring 2022.
Tannen ni Hakkou's original "Kono Healer, Mendokusai!" manga series is serialized in Kadokawa's ComicWalker digital manga service. The anime revolves around Arvin, a knight with saint-like patience for unpleasant people, and Karla, a dark elf healer with a foul mouth and a terrible personality who constantly acts without thinking first.
Viewers are hooked to their televisions because this series gives them a pleasant atmosphere. It is set in a fictional world where heroes and their party members battle monsters and villains, with the help of a healer. Alvin is on his way to the battlefield to prove his worth. Carla, a dark elf, is there when he arrives. Carla curses Alvin, and the two have been together ever since.
Thus here's all we know about the anime so far.
Don't Hurt Me My Healer: When Did the Anime Premiered?
The anime Don't Hurt Me My Healer has gained enormous popularity after only a few episodes from Season 1 were released. Don't Hurt Me My Healer Season 1 is generating a lot of buzz among fans. The anime premiered on April 10, 2022, and every episode has been well received.
All of the fans are now anticipating the release of episode 6 as soon as possible. So, Episode 6 of Don't Hurt Me My Healer will be published on May 15, 2022.
Don't Hurt Me My Healer: What Is the Storyline of the Anime?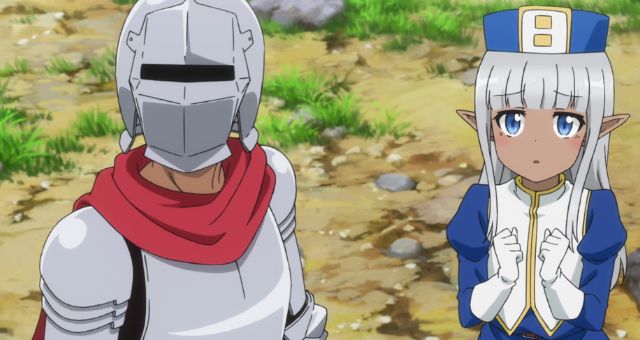 The "Isekai burnt-out hero humor" follows two explorers, Arvin, a worthless swordsman, and Karla, a snarky dark-elf healer who seems to be better at irritating others than healing.
Heroes are needed in a world full of monsters, and healers are needed in a world full of heroes. Because wandering warrior Alvin is without a healer, it should be good news when a dark elf named Carla appears in the middle of a beast encounter and offers her assistance. The problem is, that Alvin despises Carla, and any attempt to abandon her will result in his death due to the curse she inadvertently placed on him.
The further content contains the spoilers.
Alvin describes him as one of the heroes who, along with his healer, Carla, fight the monsters that threaten the earth. Carla complains about the inn being a terrible mess, but Alvin stops her off in the middle and books the inn regardless. They get into an argument over this. Carla thinks Alvin was thinking the same thing but wouldn't confess it. Carla is being unpleasant, according to Alvin.
Carla was right about the owner being suspicious, much to Alvin's surprise. The proprietor was revealed to be a goblin. They later discovered that he was an Orc. Upon their journey back, they encounter a witch who attempts to deceive them by claiming that she requires the guts of a man for her brew.
She gives him something to drink, claiming it to be a handmade stamina potion but turned out to be a fatal poison. Carla drops it on the ground, along with the witch's nightmares, because she can't open it. They eventually realize that she was a witch.
Also Read:
Bubble Anime: What Does the New Anime Bring to the Sci-Fi Genre?
Death Note Short Stories: The Story With Immense God-complex Is Coming Back!
They persuaded the witch to treat them as they grew hungry. Carla agreed to clean the witch's house on the spur of the moment, which stunned Alvin. The witch tries once again to get back on track, but she fails miserably.
Eventually, the witch becomes bored and irritated by Carla and simply requests that they leave, but Carla chooses to stay and cook for everybody. Carla spits forth a spell, and the witch is transformed back into a child.
Don't Hurt Me My Healer: Who Are Involved in the Production?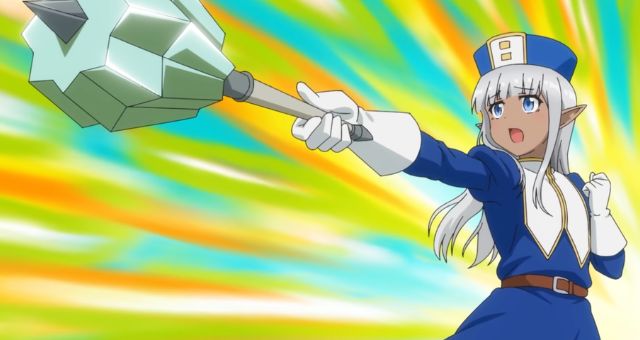 In 2019, Tannen ni Hakk published the manga on Kadokawa's ComicWalker website. On April 23, Kadokawa released the manga's third collected book volume.
The anime is directed by Nobuaki Nakanishi, who has previously worked on anime such as Koihime Mus and Kasimasi – Girl Meets Girl, Mangirl! Fumihiko Shimo also supervised and wrote the scripts for the anime, he has worked in series like Talentless Nana, How Heavy Are the Dumbbells You Lift?, and New Game! The characters are designed by Chisato Kikunaga, who was the episode animation director for Sleepy Princess in the Demon Castle.
To You, the Jellyfish is the opening song, sung by voice actor Aguri nishi, who portrays Karla. Meanwhile, Aguri Ōnishi, Takuya Satō and Asuna Tomari perform Hero in Healer as the concluding song.
Who Are the Main Cast of the Anime?
Karla, a dark elf cleric who has over-invested in her insulting talents, and Alvin, a swordsman who has to keep putting up with her pranks, star in this fantasy and action humor.
Also Read:
Extreme Hearts: What We Know So Far About the New Sports Anime?
Engage Kiss: Everything You Need to Know About the New Rom-com Anime!
The protagonist, Alvin, will be Sato Takuya recently seen in  Maou Ibrogia ni Mi o Sasageyo. Karla will be voiced by Onishi Aguri, who is well known for her role in the Love Live franchise. Asuna Tomari voices Mushroom or Ortegaia, and Hiroshi Shirokuma voices Omnekuma. Sei Ôhama portrays Ushi, and Saori Hayami portrays Maria Death Flame.
Where to Watch the Anime?
On April 10, 2022, the show premiered in Japan on AT-X, TOKYO MX, Kansai TV, and BS11, as well as internationally on Crunchyroll.
Don't Hurt Me, My Healer's Episode 6 will be released on May 15, 2022, at 9:00 a.m. in Tokyo; 5:30 a.m. in India; 8:00 a.m. in the United States; and 7:00 a.m. in Central Time Zone. Everybody knows how tough it is to never know where to get your favorite anime to binge-watch, but fear not: Don't Hurt Me, My Healer is available on Crunchyroll, an official streaming partner.
Kono Healer, Mendokusai looks quite amusing, riffing on fantasy stereotypes in a way that elicited a chuckle or two from the audience, and slipping its female characters into eye-rolling clichés but at the same time not perving on them. If all of the supporting characters are as endearing as the monstrous housewife. Both the protagonist character's characterization and the tale are full of energy and hilarity. As a result, the show is a must-watch.