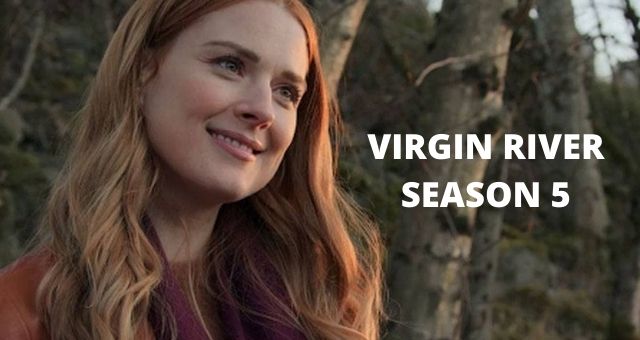 Virgin River Season 5: The Small Town Is Coming With More Stories!
Virgin River on Netflix is like a warm embrace of every emotion.  It's the ideal homey story to cuddle up with, with small-town settings similar to Gilmore Girls and Friday Night Lights and a memorable ensemble of personalities.  Despite Netflix does not release viewing figures, the series is successful enough that it was discreetly extended for a fourth and Fifth season even before the third season of Virgin River was released on July 9.
According to What's on Netflix, filming for Virgin River's fourth season began in late July 2021, just weeks after season three was released, and now we all are wondering about the Virgin River Season 5.
Netflix has great expectations for the series's long-term success. Because the show is based on Robyn Carr's Virgin River book series, which includes 25 fantastic books.  Neither to forget that season three went straight to the top of the Netflix charts almost instantly, attracting over 1.4 million viewers in its first week.
It was the most-streamed program in the nation by the conclusion of its first month.  Netflix promptly renewed Virgin River season 5 owing to popular demand. As season 4 is on the road, let's explore how much we know about the show so far.
Virgin River Season 5: Does the Show Have a Release Date?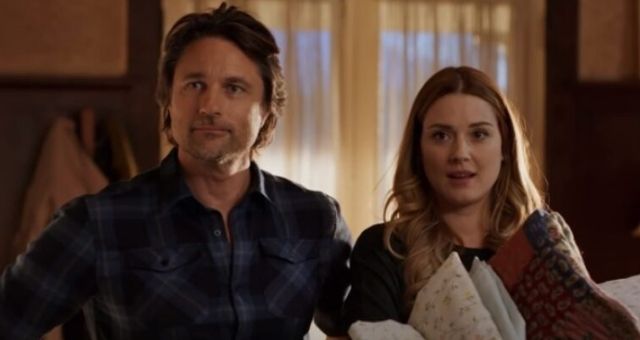 Virgin River season 5 has yet to receive an official premiere date from Netflix. The third season began in July of last year, so it's no surprise that the fourth installment will air at almost the same period in the year, that is on July 20, 2022. As per Alexandra Breckenridge, who plays Melinda "Mel" Monroe, there seems to be a possibility that the Virgin River season 5 will be postponed.
Also Read:
Pokémon Season 9: Let's Take Stroll to the Battle Frontier Season of Pokémon Series!
Ya Boy Kongming: What Do We Know So Far About the New Comedy Series?
Breckenridge shared the news in an interview with Glamour magazine, revealing that Virgin River's postponement enabled her to resume her role on This Is Us as Sophie. "We were intended to start filming Virgin River season 5 in March, but that got delayed to July," she explained.
Still, we are hoping that the show remains on schedule so that we can get the fifth season soon. As for the release date, we can expect it to happen in July 2023, just like the last 2 seasons.
Virgin River Season 5: What Will Be the Storyline of the Show?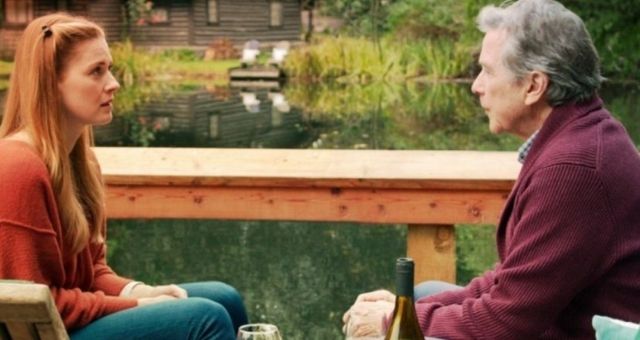 The Virgin River follows Melinda "Mel" Monroe, a nurse practitioner yearning for a new beginning after her husband's death. Mel settles into small-town life during the first two seasons, but the third season delves deeper into her connection with Jack.
Season three of Virgin River concluded on a cliffhanger, and if the makers are to be believed, the fourth season will be no different. As for Virgin River season 5, it will provide answers to these lengthy cliffhangers. The next season will provide explanations for several of the characters, especially Preacher, who had been poisoned by a friend of Paige to keep him out of the way as part of a conspiracy to abduct Christopher.
Then there's Mel and Jack, who are struggling with the fallout from Mel's pregnancy announcement, though they're not sure if indeed the father is Jack or the late husband Mark. Likewise, Lizzie ended her relationship with Ricky and returned to her nasty LA ex-boyfriend after learning about Ricky's enlistment. Ever since a similar revolver was discovered in his car, Brady was detained as a suspected person in Jack's shooting.
Then there's the fact that Charmaine and Todd have to threaten Jack with nothing but an ugly custody dispute over the twins, then there's the fact that Hope has a brain condition as a result of a car accident.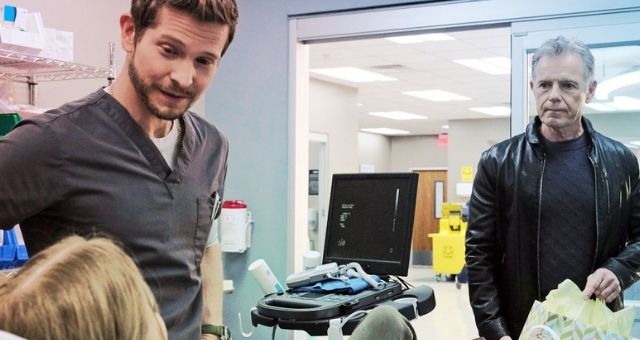 Regardless of the fact that Mel has no idea if her baby belonged to her late husband, Mark, or to Jack, she is hopeful for whatever the situation. She'd wished to become a mom for years, and now she's one small step ahead of realizing her reality. Although Jack is enthusiastic and helpful, the issue of paternity continues to bother him.
The entrance of an attractive new doctor, who really is looking to create his own family, further creates problems. Hope is indeed recovering from her car crash, and the psychological implications of her head injury will have a significant impact on her and the Doc.
Also Read:
Ascendance of a Bookworm Season 3: a Simple Wish That Leads to the World Magic!
Your Lie in April Season 2: Will There Be Another Season to This Heart-melting Anime?
Brie is very much determined to prove the truth of the person she fell in love with, and finds herself in quite an unexpected special bond with Mike, bringing her further to Calvin's vicious crime web. Although when Preacher forms a new romantic relationship, he can't help but wish to see Christopher and Paige again.
Virgin River Season 5: Who Will Be Seen in the Series Again?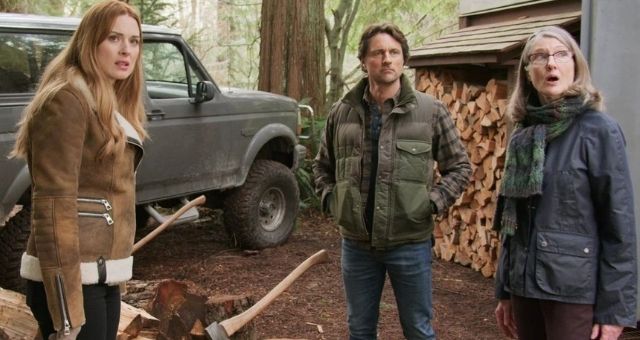 There will be a bunch of new stories in the coming Virgin River season 5, and season 4.  We will almost certainly see Ricky come to a conclusion about joining the army, and maybe leave Virgin River and Lizzie. Both Mel and Jack will figure out the details of this pregnancy and see if they can figure it out. After missing the entire third season, we're sure to see Paige return, and maybe she'll be reuniting alongside Christopher.
Charmaine will deliver very cute twins, and there will very certainly be a fight between her and Todd, as well as Jack, who is her children's biological father.
Virgin River Season 5 boasts an all-star ensemble, starring Alexandra Breckenridge as Mel and Martin Henderson, who plays the role of Jack. Then we have Colin Lawrence who is playing the role of Preacher, with Lauren Hammersley as Charmaine. After that, we have Tim Matheson in the role of Vernon, or the hot"Doc" and  Annette O'Toole as Hope.
Lastly, we can be sure about Jenny Cooper to play the role of Joey, Lexa Doig to be seen as Paige, Ben Hollingsworth in the role of Brady, Daniel Gillies as Mark, Zibby Allen in the role of Brie, Sarah Dugdale will be playing the role of Lizzie and Nicola Cavendish as Connie.
Trailer!
As we wait for season 5 to get a trailer, let's revisit the amazing series through the trailer of the last season.