Ascendance of a Bookworm Season 3: a Simple Wish That Leads to the World Magic!
The Ascendance of a Bookworm is an anime adaptation of the light novel series and the manga series written by Miya Kazuki and illustrated by Yū Shiina. Urano Motosu, a simple girl who died when a stack of books crashed on her during an earthquake, is the protagonist of the anime.
The storyline of Ascendance Of A Bookworm aka Honzuki no Gekokujou: Shisho ni Naru Tame ni wa Shudan who Erandeiraremasen revolves around  Urano was one of the few people who enjoyed reading, and she hoped to be reincarnated in a world in which she can read as many books as she pleased before she died.
Urano's wishes are granted by the supreme entity, and she reincarnates in a world where books are rare and only a select few of the elites have access to them. Urano resolves to write her own books in this new world so she can read them anytime she wants.
Just after the huge success of Seasons 1 and 2 of the anime, fans liked this adorable Fantasy manga, so season 3 of Ascendance of a Bookworm required the presence of the creators. The new season is still airing, and the anime series' creators have saved fans from the agony of waiting for the incredible tale.
So here's everything we know about the magical realm so far.
Ascendance of a Bookworm: When Did the Season 3 Premiere?
Despite speculations to the contrary, The Ajia-do Animation Works began animating the third season of Ascendance of a Bookworm earlier only, but because of pandemic difficulties, it took time to complete it. Other well-known animes produced by Ajia-do Animation Works include 'How Not to Summon a Demon Lord.' Season 3 will also see director Mitsuru Hongo return.
The anime series' first season premiered on October 3 and lasted through December 26, 2019, with the second season airing from April 5 to June 21, 2020. Now, the ongoing  Season 3 of the series got its premiere on April 11th, 2022.
Also Read:
Pokémon Season 9: Let's Take Stroll to the Battle Frontier Season of Pokémon Series!
Birdie Wing: What Do We Know So Far About the New Golf Series?
For the fans, who are waiting for episode 7 of season 3, the new episode is going to launch on May 23, 2022.
Ascendance of a Bookworm: What's New in the Fantasy World?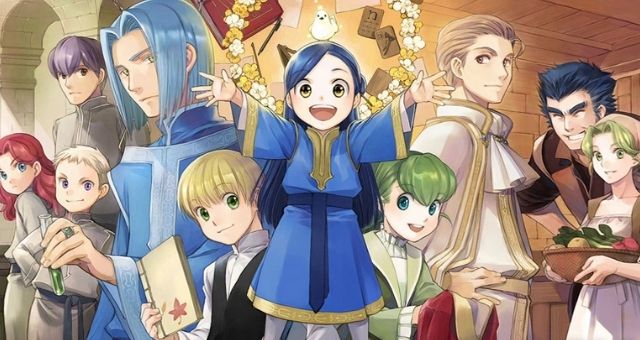 Urano Motosu, a university student, is faced with this issue as her life of continually reading books is over, after being crushed by the books she adores. Urano merely hopes she could keep on reading as she considers what she'd really want to do in her next life if she had the option.
Sadly, she awakens in the body of a frail little girl named Myne, in a realm wherein books are scarce and those that do remain were only ever accessed by aristocrats. Myne determines that the best way of making the most out of her new life is to write the books by herself. This is the beginning of a quest to grasp the world's language and locate acceptable stuff to create books on.
However, Myne realizes that she seems to have a disease known as "Devouring," which means she has a lot of "mana," or magic, but no way to manage it, and it's about to kill her.
Myne's desire to write books, combined with her problems with overpowered mana, lead her to become a priestess apprentice, which also gives her access to a massive library.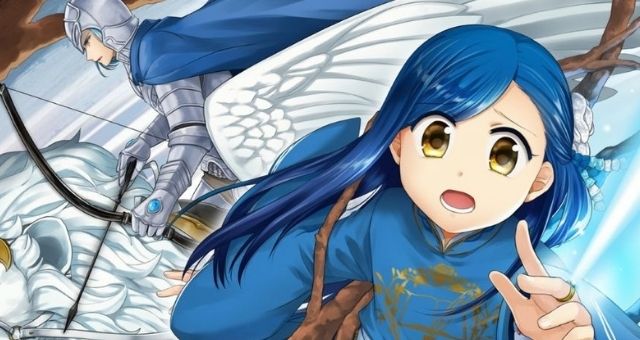 Season 2 of "Ascendence of a Bookworm" focuses on Myne's mana, the Devouring, and her existence at the temple, whereas Season 1 focused on her resolute quest to create her own books to read. Myne comes upon an orphanage while working at the temple and chooses to help in any way she can, including writing books and crafting accessories.
Myne has now become the next orphanage director by merging the institution into herself after the temple fires the priestess who oversees the orphanage, thereby starving the children.
Myne initially utilizes her magic publicly at the end of season 2, demonstrating her strength in front of a group of knights by performing a healing ceremony. Myne's influence in the kingdom and among the nobles is set to rise in Season 3, as Ferdinand increasingly involves her in the temple's social and political aspects.
Despite Myne's best efforts, it's probable that doing so will consume more of her life, separating her from her family and friends. For those waiting for episode 7, the plot will pick up where it left off in the previous episodes, with Myne's struggles to control her Mana.
Ascendance of a Bookworm: What Characters Will Be Seen Again in the New Season?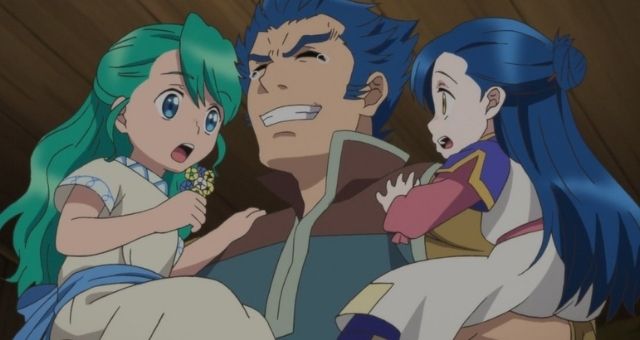 In the forthcoming episodes of Season 3, fans will see all of the expected characters. Along with Yuka Iguchi who is playing Myne, there's Ferdinand voiced by Show Hayami, the High Priest of Ehrenfest, who already learns about Myne's past existence and views her as very essential to the realm.
Myne's family, includes her father Gunther who is voiced by Tsuyoshi Koyama, mother Effa played by Fumiko Orikasa, and her sister Tuuli, who is very close to her, is played by Megumi Nakajima.
Also Read:
Suzume No Tojimari: What We Know So Far About Makoto Shinkai's Upcoming Film?
Birdie Wing: What Do We Know So Far About the New Golf Series?
As Myne's priestess apprenticeship progresses, she maintains close connections with her closest friend Lutz who is voiced by Mutsumi Tamura, Lutz discovers her true identity at the season 1's end, yet wishes to remain friends. Myne and Lutz are working with Benno who is voiced by Takehito Koyasu, a trader who assists both of them in the production and sale of book pages.
Who Are Involved in the Production?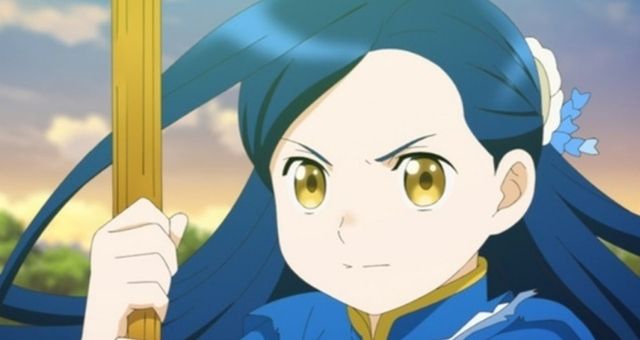 The beautiful anime series is based on a light novel and manga, which is written by Miya Kazuki and the illustration is done by Yō Shiina. The series is directed by Mitsuru Hongo and animated by Ajia-do Animation Works. The series writing is handled by Mariko Kunisawa and the character designing is done by Yoshiaki Yanagida and Toshihisa Kaiya. The music of Ascendance of a Bookworm  is composed by Michiru, where Sumire Morohoshi performs the opening theme, "Masahiro," and Megumi Nakajima performs the concluding theme, "Kamikazari no Tenshi."
Trailer!
Let's enjoy the trailer of Ascendance of a Bookworm  Season 3, as we wait for new episodes to come.