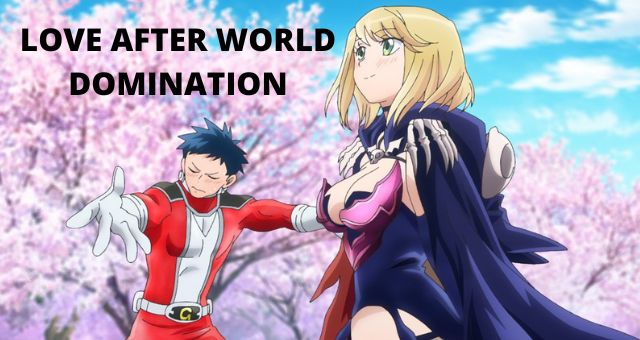 Love After World Domination: Will There Be Season 2 to the Ultimate Romance Between a Hero and a Villain?
It's only natural that, in addition to the already packed Spring 2022 anime period, there will be a series dedicated to the famed tokusatsu task forces. Love After World Domination, on the other hand, mixes up the premise by focusing its plotline on the pure romance between the Red Ranger and villainess leads.
Hiroshi Noda's manga series Love After World Domination is illustrated by Takahiro Wakamatsu. Since October 2019, it has been serialized in Kodansha's Shōnen manga magazine Monthly Shōnen Magazine and collected in five tankōbon volumes.
With the growing popularity of this adorable love story between a hero and a villain, fans are screaming for more seasons. So, here's everything we know far about the Season 2 of this real and pure rom-com anime that too with the punch of comedy.
Love After World Domination: When Do We Get to See Season 2 of the Anime?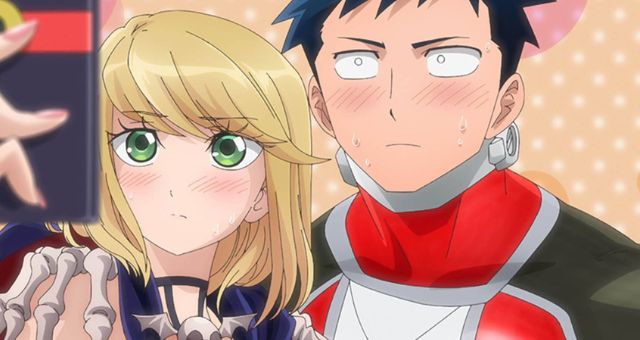 The release date for Love After World Domination Season 2 has yet to be confirmed by Studio Project No. 9, creator KlockWorx, Kodansha, or any other organization involved in the anime's development. A successor to Koi wa Sekai Seifuku no Ato de Season 2 has also not been confirmed.
Furthermore, the very first season was translated with over half of the manga chapters published in Spring 2022, which is a huge factor. That most likely signifies the producer hasn't made up his mind yet.
Also Read:
One Piece Season 21: Will There Be Another Season to the One Piece Universe?
Sword Art Season 5: the World of Swords Is Coming With a New Season!
But, if we remain hopeful and believe that the anime will come with another season, it may happen in Mid-2023. Just speculation. Also, for the fans who are waiting for the new episode of Season 1, Episode 10 is scheduled to launch on June 10, 2022.
Love After World Domination: What Will Be the Storyline of the Anime?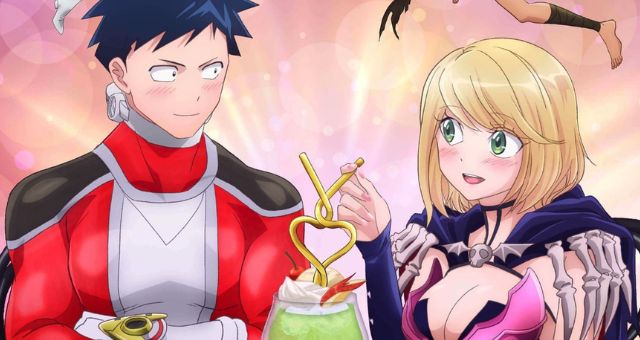 Love After World Domination is set in a world that is reminiscent of any of the Super Sentai series. Civilization, which resembles current society, is beset by the plots of a Secret Society called Gekko, a group focused on world dominance. The five youthful warriors of Freezing Sentai Gelato 5 are the only people who are capable of resisting their schemes.
Although the two organizations may quarrel in public, their current rulers have fallen in love, unknown to the rest of the world. Gelato Red, popularly known also as fitness-obsessed Fudō Aikawa, is really a young fella in a secret romance with Desumi Magahara, the fearsome Reaper Princess.
Desumi is a young woman that spends a lot of time on social media but also likes stylishly adorable things in her personal life, unlike her harsh public persona. Because of their dynamic, they frequently have to slip in romantic dates on the sideline while their teams fight. This leads to several other charming pranks, especially because neither Fudō nor Desumi has any experience with love.
Gelato 5 comes onto the scene with flamboyant transformation routines and radically offbeat poses, as any self-respecting costumed warrior should. Furthermore, Gekko's army is made from carbon duplicates of intimidating uniformed lackeys, with an appropriately themed wicked boss or looming brutes accompanying them.
As for the fans waiting for the new episode of the anime, earlier we saw Desumi's father, a former Gekko soldier, chastised her for refusing her promotion. Urami silences Fudō as he rushes to her defense. Desumi's father informs her that just after she graduates from high school, she must commit herself to Gekko, but Fudō informs him that she wants to attend university.
Desumi's father approves of Fudō after praising his ability to vanquish "impressively." He then walks away, willing to put the subject on hold. Urami recalls the time when she admired Desumi later.
Urami is dismayed when Desumi shows her around Gekko's offices because she is friendly among her coworkers. Urami leaves Desumi after a shopping trip, upset. She recalls how much her family informed her about Desumi's accomplishment as a Gekko member when she was little, and how she eventually came out of her bed when she learned of Desumi's promotion, stating her wish to be like her.
Urami is confronted by some thugs in the present, but Desumi takes care of them. Desumi advises Urami to seek out love, emphasizing that it is necessary for her to grow stronger. Urami accepts Desumi as she is now, although she continues to dislike Fudō. So, now the story of episode 10 will continue from here.
Love After World Domination: Who Will Be Seen in the New Season?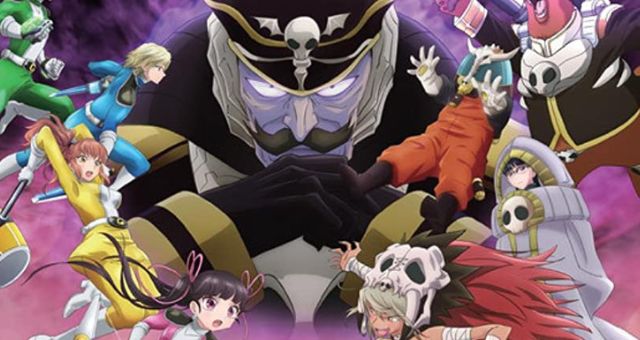 No information about the cast is out, but we can say that the many cast members will be seen again in the series. The 2 main protagonists will come back, Fudō Aikawa also known as Red Gelato is voiced by Yūsuke Kobayashi, and Desumi Magahara known as the Reaper Princess will be voiced by Ikumi Hasegawa.
Also Read:
Suzume No Tojimari: What We Know So Far About Makoto Shinkai's Upcoming Film?
Ya Boy Kongming: What Do We Know So Far About the New Comedy Series?
Then we have Kiki Majima known as the Beast Princess will be played by Kana Hanazawa, Kyōko Kuroyuri also known as the Steel Princess will be voiced by Hisako Kanemoto, Anna Hōjō will be played by Ayane Sakura, and Hayato Ōjino known as the Blue Gelato will be voiced by Kazuyuki Okitsu. These are some of the characters who are expected to return.
Who Are Involved in the Production of the Anime?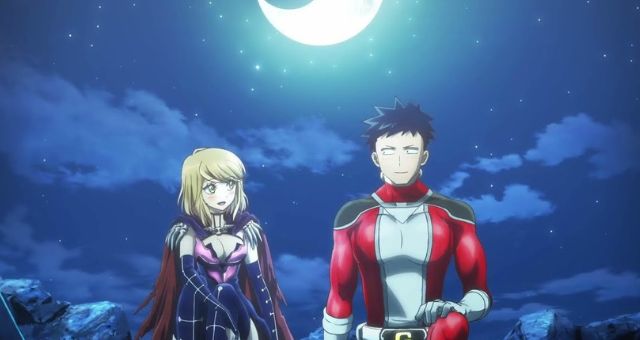 On April 6, 2021, the anime tv series adaptation was revealed in the May 2021 issue of Monthly Shōnen Magazine. This series was created under Project No.9 as well as directed by Kazuya Iwata, including scripts overseen by Satoru Sugizawa, characters designed by Akemi Kobayashi, sound supervised by Satoshi Motoyama, and music composed by Satoshi Hōno and Ryūnosuke Kasai.
It premiered on AT-X, Tokyo MX, BS Asahi, as well as TV Aichi on April 8, 2022. From Episodes 1–5 and 7–9, Masayoshi Ōishi and Yukari Tamura delivered the opening theme song "Koi wa Explosion," while Masayoshi Ōishi and Hiroki Yasumoto played the theme for Episode 6, the latter as his character Culverin Bear. "Koi wa Sekai Teiri to Tomo ni" is the ending theme song by Dialogue+.
We expect the same team to take over the production of the Season 2 of Love After World Domination
The series was previously licensed outside of Japan by Funimation, but after Sony acquired Crunchyroll, it was transferred to Crunchyroll. It revealed on April 11, 2022, that the anime would get an English translation, which aired on April 22.
Trailer!
As we wait for the news of Season 2, let's watch the trailer of the ongoing season 1 and enjoy the interesting Kawaii love story of Fudō and Desumi,