Let us Acknowledge you About the iCarly Cast and their Current Status
"iCarly" began broadcast on Nickelodeon roughly 12 years ago, and its final episode aired seven years ago. After all of this time, the question remains that Where are the cast members now? What has the iCarly's cast been up to since the program ended? In this article, let's find out about the cast members.
1. Jerry Trainor
Jerry was born and reared in San Diego, California, then relocated to Los Angeles in pursuit of a career in the entertainment industry. He majored in drama at the University of California, Santa Barbara, and improv with The Groundlings. His first appearance was on the MTV show "Undressed," where he portrayed the character, Eric. Following his debut, he appeared in films such as "Donny Darko" and "Evolution."
After "iCarly" concluded in 2012, Jerry continued his acting career as Vinnie Bassett in the short-lived sitcom "Wendell and Vinnie." He subsequently concentrated his efforts on doing voice-over work for series like as "T.U.F.F. Puppy," in which he played Dudley Puppy, "The Shimajiro in Bookland," in which he portrayed Chan Son, and "The Adventures of Kid Danger," in which he voiced many characters.
Also Read- Let's Check Upon Animal Kingdom's Cast
Jerry currently plays Todd in the Netflix comedy "No Good Nick." In his spare time, he stars in "The Porch," a YouTube comedy he writes and films with his buddies. Jerry also plays bass in the band Nice Enough People, which he formed with his pals. "Hanover Hideaway," the band's debut EP, was published in 2016.
2. Noah Munck
Noah began his acting career in the same manner that most performers do: by doing commercials. Noah had brief appearances in series like "Wizards of Waverly Place" and "ER" shortly after appearing in commercials for Volkswagen and Kellogg's. Noah got the part of Gibby on "iCarly" in 2007. Gibby was a close buddy of Carly, Sam, and Freddie, but he was most known for his insatiable desire to remove his shirt for no apparent reason.
He did not join the show's main cast until season four. His real-life younger brother, Ethan Munck, played Guppy, his "iCarly" character's younger sibling.
Noah enrolled at Biola University in 2014 to study film and media arts but dropped out. It all worked out in his favor because he currently plays as "Naked Rob" Smith on the ABC sitcom "The Goldbergs." He also portrays this role on "The Goldbergs" spin-off sitcom "Schooled," which is presently in its second season.
Also Read- All We Know About- One Tree Hill Cast
She continued to act in numerous capacities. Her work may be heard in "Invader Zim," "Angry Beavers," and "King of the Hill," where she voiced several characters. Mary was known for her roles as Suzie Kokoshka on "Hey Arnold," Ann Landers on "Family Guy," and Mrs. Tim Drake on "Batman Beyond: Return of the Joker." She has appeared in "Elvira's Haunted Hills," "Hannah Montana," and "The Suite Life of Zack and Cody" on the Disney Channel.
3. Mary Scheer
Mary Scheer has found success in voice-over and on-screen acting after the end of "iCarly." She has appeared in programs such as "Sam & Cat," where she repeated her role as Freddie's mother, "2 Broke Girls," "Good Luck Charlie," and "Life in Pieces."
Also Read- What Happened to the How to Get Away with Murder Cast? Let's Have a Look on them!
Mary was a regular on the Disney Channel comedy "Bunk'd," where she played Gladys, the camp director of Camp Kikiwaka, for the first two seasons.
She was most recently seen as Lotty in the online series "Ave 43." Her most recent production is "Between Two Ferns: The Movie," which also stars Zach Galifianakis and Lauren Lapkus and will be released on Netflix in September of this year.
4. Boogie
Boogie, born Bobby Bowman, is most known for his role as the quirky smoothie store owner on "iCarly." He was well known for selling food on a stick, namely bagels and pickles. Before joining "iCarly," Boogie featured in "House" and "Step Up 2- The Streets."
Boogie from "iCarly" changed his name to BooG!e. He has a sizable following on Twitter and Instagram. In 2018, he launched "The Hollywood University Stereo," a podcast. He also co-starred alongside Cameron Boyce in the Disney Channel sitcom "Gamer's Guide to Pretty Much Everything."
5. Jeremy Rowley
With his weird and often angry temperament and a large mole on his face, Jeremy is immediately identified as Lewbert, the doorman of Carly Shay's apartment complex. But Jeremy wasn't always renowned for portraying such an oddball. His first major part was as William Morris' receptionist in the film "Coyote Ugly." He did appear in Nickelodeon series such as "The Amanda Show," "All That," and "Drake & Josh."
Jeremy has also starred in According to Jim, "Reno 911," and "Modern Family." Jeremy married Danielle Murrow, who portrayed Nora Dershlit, the mad fan who confined Carly, Sam, and Freddie in her basement, in 2016. They had their first child, a son, a year into their marriage.
6. Drew Roy
Griffin is the young man who appears, borrows Spencer's motorcycle for a joyride, and subsequently steals Carly's heart. Griffin was played by Drew Roy, who was born in Alabama but went to Los Angeles to seek a career in television and movies. His first major role was as an Omega Chi pledge on the Freeform, formerly ABC Family comedy "Greek." He went on to play Travis Benjamin on the TV show "Lincoln Heights" before winning the part of Griffin on "iCarly."
In recent years, he has portrayed Hal Mason on "Falling Skies," Christos on "The Last Ship," and Seth Hancock in the film "Secretariat." Drew Gardner married Renee Gardner in 2015. Their first son arrived two years later, and their second son arrived this year.
7. Mindy Sterling
Mindy Sterling has been a fixture in Hollywood since the 1980s. She's an actress whose name you may not recognize, but you're certainly familiar with her work. She appeared in all of the major series, including "Family Matters, Sister, Friends, and the sitcom Ellen.
Mindy's breakthrough role, however, did not come until 1997, when she played Frau Farbissina in "Austin Powers- International Man of Mystery." She returned as Frau in the next two films, completing the franchise. Mindy has also appeared in "Drop Dead Gorgeous" and "How the Grinch Stole Christmas."
On the adolescent sitcom "iCarly," she played Ms. Francine Briggs, the cruel English teacher who likes bagpipes and Scottish music, in the early 2000s. Since the end of "iCarly," Mindy has continued to find success in the business. She played Principal Susan Skidmore in the Disney Channel comedy "A.N.T. Farm," and she also appeared in numerous episodes of the ABC sitcom "Black-ish." She has done a lot of voice-over work, including roles in series like "Legend of Korra" and films like "Minions" and "The Grinch." Mindy has played Linda Schwartz on "The Goldbergs" and Elder Anabelle on Netflix's "A Series of Unfortunate Events" in the last year.
8. Tim Russ
Tim Russ has worked as an actor, director, writer, and musician. He made his Hollywood debut in episodes of series such as 21 Jump Street, Murphy Brown, The Fresh Prince of Bel-Air, and General Hospital. Tim is best known for his portrayal of Lieutenant Commander Tuvok on "Star Trek: Voyager."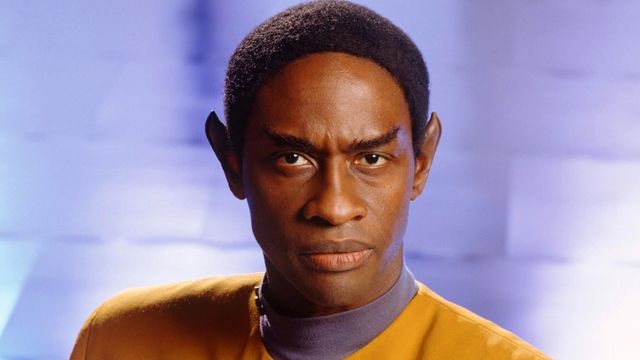 He starred as General Gottleib in the Syfy TV film "Sharknado 3- Oh, Hell No!" in 2015. Tim appeared as Dr. Chowodury / Marais Doctor in the DC series "Swamp Thing" earlier this year.
This is all about the cast and their personal life, Stay tuned with us for more such Updates. Visit- Honknews.