Let us tell you about the Hustle Cast and Character Guide
In this article we will tell you about all the characters of the famous series- Hustle.  So, let's begin.
Hustle is Adam Sandler's most recent effort in Happy Madison's long-running collaboration with Netflix. But don't expect it to be another one of Sandler's well-known comedies. Hustle, like Uncut Gems, aims to err on the dramatic side of Sandler's growing cast of characters. Sandler was clearly influenced by the screenplay. The actor claimed he could identify to issues such as "worked hard his whole life and not attaining precisely what ambition was and "struggling to reach a certain goal." Hustle is also notable as the first time Adam Sandler has performed the position of a mentor on set, which is a novel approach for the actor.
1. Adam Sandler
Adam Sandler returns to Netflix for a basketball drama, and the Hustle film ensemble includes well-known actors and NBA figures. The comic is no stranger to sports films, having been in The Waterboy and The Longest Yard, as well as golf with Happy Gilmore. Hustle was introduced to Netflix by Adam Sandler's real-life passion of basketball and his desire for another dramatic turn following Uncut Gems.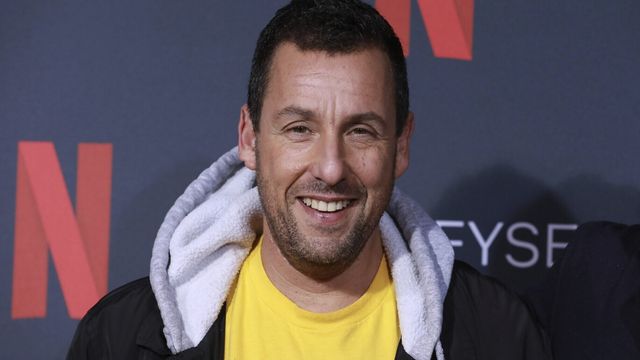 Hustle, directed by Jeremiah Zagar, is your typical underdog sports narrative. It follows Sandler's character as he tries to assist an international basketball prodigy with a difficult history but all the potential to be a great. Hustle follows the two of them as they prepare for the NBA, seeing the youngster as his big break.
Hustle's principal character, Stanley Sugerman, is played by Adam Sandler. He is a Philadelphia 76ers draft scout who has spent nearly a decade around the world evaluating draft prospects. In an attempt to reverse his fate, Stanley chooses to assist in the development of a player he believes has the potential to be the NBA's next great foreign star. Hustle is Adam Sandler's first Netflix film since Hubie Halloween in 2020.
2. Juancho Hernangomez 
Juancho Hernangomez, who plays Bo Cruz in the film Hustle, makes his acting debut. Bo possesses all of the offensive and defensive skills required to be a dominant NBA player, but his troubled past and fluctuating confidence kept him off the NBA's radar until Stanley Sugerman happened to see him in a pick-up game.
After being drafted by the Denver Nuggets, the Spanish basketball player began playing in the NBA in 2016. He stayed for three and a half years before joining the Minnesota Timberwolves. Juancho was most recently with the Utah Jazz.
3. Anthony Edwards
Hustle's ensemble includes Minnesota Timberwolves star Anthony Edwards. Kermit Wilts, his character, is a high draft prospect who frequently gets under Bo Cruz's skin when they meet paths.
Related Topic- All We Know About- One Tree Hill Cast
Anthony Edwards, the outstanding scoring guard for the Minnesota Timberwolves who was the first overall choice in the 2020 NBA Draft, makes his acting debut in this film.
4. Queen Latifah
Queen Latifah plays Stanley's wife, Teresa Sugerman, in the Hustle film. Teresa firmly supports Stanely's desire, despite the time they spend away for his profession and the difficulties that come with assisting Bo Cruz. Her Oscar-nominated performance in Chicago and her current starring role in The Equalizer TV show are two of Queen Latifah's most notable roles.
5. Ben Foster
Ben Foster reprises his Hustle role, Vince Merrick, as the new owner of the Philadelphia 76ers in the Netflix original film. He dislikes Stanley Sugerman. Ben Foster has appeared in films such as Lone Survivor, Hell or High Water, and Leave No Trace.
Related Topic- Let us Acknowledge you About the iCarly Cast and their Current Status
Adam Sandler leads the cast of Hustle. Hustle marks Sandler's return to Netflix, where he previously appeared in the comedy Hubie Halloween in 2020. For those who are familiar with Sandler's passion for basketball, his participation in this new initiative comes as no surprise. He not only enjoys watching it, but he also enjoys playing it every now and again.
Juancho Hernangomez joins Sandler onscreen as the basketball player his character recruits. Hernangomez has no acting credentials to his name because he is a professional basketball player. He is a forward for the Utah Jazz and is originally from Spain.
More to Know-
Queen Latifah, Robert Duvall, Ben Foster, Jaleel White and former NBA player turned pundit Kenny Smith are among the other famous cast members.
Furthermore, while they aren't given major parts, USA today lists a list of NBA players that make cameo appearances in the film. Trae Young, Anthony Edwards, Tyrese Maxey, Matisse Thybulle, Kyle Lowry, Tobias Harris, Jordan Clarkson, Seth Curry, Khris Middleton, Aaron Gordon, and Boban Marjanovic are among those on this list.
Stay Tuned for more Updates & Visit Honk News