Breeders Season 3: The Tiresome Struggles of Parenthood Continues With Even More Troubles!
Breeders, a dark comedy of FX, has succeeded at presenting the harsh reality of parenting over the course of 2 seasons. Breeders Season 3 is, luckily, no exception.
Breeders, the parenting comedy continues for a third season, which was ordered even before the second had indeed ended. Breeders is a drama about modern family life as well as the aspects of parenting that few people would really like to confront. Martin Freeman, Chris Addison, and Simon Blackwell created this fascinating show.
As Paul and Ally, a couple dealing with the peaks and valleys of parenthood, Martin Freeman and Daisy Haggard play their parts very well.
It's not a pleasant sitcom in which a 20-minute episode elegantly resolves all of the difficulties with a loving heart-to-heart conversation. Paul and Ally are frequently irritated by their two children, he displays his rage verbally, while she gravely weeps. With several setbacks, the couple does their hardest to raise their kids to the maximum potential.
Breeders portray Paul and Ally while they balance their career commitments, their love, and the demands of child-rearing. So, let's see why the struggle of being a parent continues.
Paul Moves Out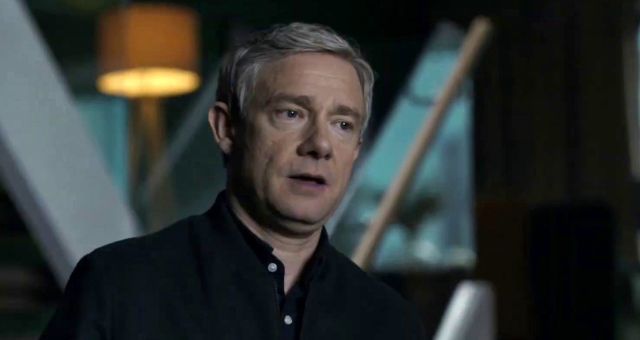 Breeders season 3 begins right after Paul has moved out of home after Luke has punched him. The whole family is extremely shaken by the teen's brief violent outburst, particularly Luke who still avoids being in the same area as his father for fear of a panic attack. Paul stays with his mother-in-law Leah when she's on her Croatia honeymoon to assist in moderating Luke's agitation.
Also Read:
Paul even appreciates them alone for a while, at least because his own parents, the entertaining Jim and Jackie arrive. Jim and Jackie are known for their caustic British humor, which breeders can always depend on. Their conversations with each other and the rest of the cast provide just the proper amount of levity. This incident lightens up the tense environment in the series and made Paul relax just a little bit.
Father And Son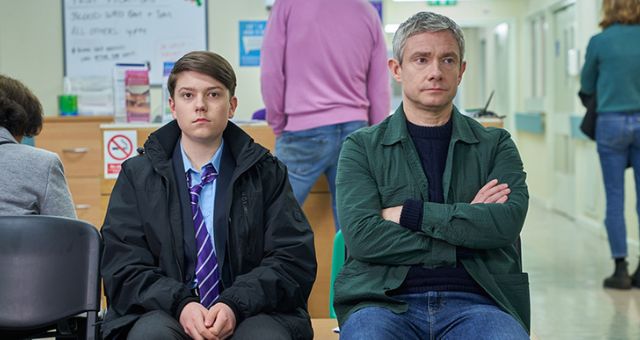 The best about the Breeders series is that it doesn't Sugarcoat the Parenting strategies, it literally speaks that, Parenting is hard. Season 2 finished on a sour note, and this season revealed how the wounds from the previous season are being healed, particularly in the case of Paul and Luke.
The Breeders season 3 spends enough time gradually mending Paul and Luke's bond. Again, it's not concerned with quick fixes or simply having open dialogues to solve a problem. That isn't how it works in real life and this thing is wonderfully shown in the series. Paul apologizes, slips up once more and yells, attempts to improve himself, and possibly failed again.
Breeders' writing usually succeeds in making the cycle authentic, however some of the borders of the piece on repeated. Though the show carries those repetitions with grace.
It's also not easy for Ally!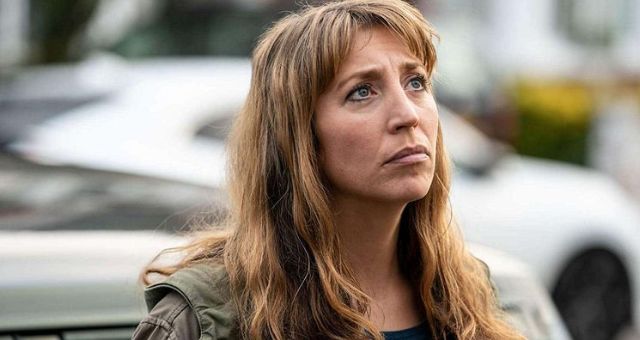 The Breeders season 3 has involved many challenges, but the best part is that the show doesn't ignore its character's emotional conditions and shows how they deal with them, without showing the illogical soap drama.
While Paul works on his anger management problems, Ally gathers up all the pieces at the house on her own. Despite dealing with a huge job and medical problem, she is momentarily raising two children alone and struggling to keep the peace among her husband and teenage son.
If the conflict between Paul and Luke was the focus of season two, the new episodes focus on Ally's developing isolation. Haggard pulls off a brilliant trick: she maintains her role to the point of a nervous breakdown while maintaining her seriousness and delivering a nice punch using her comic timing.
The Excluded
The show also examines Ally and Ava's relationship. Season 2 dealt with a kind of adultery parallel when Ally shared a fleeting kiss with a fellow parent at school, but season 3 will deal with deeper issues.
Ava believes she's been pushed to the side by everyone else because she's too sophisticated for her age. She misses seeing Paul nearby, is irritated by Luke's apparent selfishness, and feels estranged from her mom.
Also Read:
It's only normal for her to feel ignored in the midst of the chaotic family situation. The comparison between Ally's early menopause and Ava's first periods, both of which cause intense emotions and provide grist for meaningful anecdotes between both the two.
Why the Show Is a Must-watch?
Ally needs to balance between ranting at Ava as well as being a pharmacist while looking for an estrogen prescription at one point. She states, "I'm not a bad mother; I'm a decent mother at the bottom of her rope." Breeders' attitude about parenting is nicely summed up by Haggard's shattering and completely genuine language.
The comedy's consistency is its virtue, but it's also why so many people will struggle to finish it. Even so, if you can make it through the parental horror, there is joy and comedy value to be found. Paul rescuing Luke from a humiliating presentation, Ally's birthday celebration for Ava, and just about everything Jim and Jackie speak or even do are all small moments of delight.
Breeders aren't going to make you laugh out loud or make you cry, but it is one of the most realistic family comedies on tv right now.
The spell casters of the quicksands over which parents try, futilely, to construct a strong foundation for their own children's emotional, physiological, professional, institutional, and or any kind of frigging health and happiness you can assume is entangled with the day-to-day chore and finer details of parenting, which the show has very well handled.
And they have to do all of this before collapsing into beds at the conclusion of another exhausting day!