Kingdom Business Season 2: The Drama Series That Puts a Light on the Reality of Music!
John Sakmar and Kerry Lenhart wrote the musical drama series The Kingdom Business. Through all the perspectives of family, faith, love, and power, the eight-episode program delves further into the world of music.
The drama, which is similar to Empire, demonstrates how rivalries for power and prosperity can be destructive to everyone. The series exposes numerous dark realities about gospel business that will blow your mind! DeVon Franklin is the driving force behind this endeavor, which is one of his few.
This was planned for production at NBC in 2019-20, but now it's all set to become a feature of the BET+ lineup, as the series has been given the go-ahead to begin streaming all of its episodes this month only.
In May of 2022, the very first season of Kingdom Business was released. People are seeking more out of this Gospel world through Kingdom Business Season 2 because of the significant impact on the minds of the viewers. Thus, here's what we know about the upcoming season so far.
Kingdom Business Season 2: When Is the Show Releasing?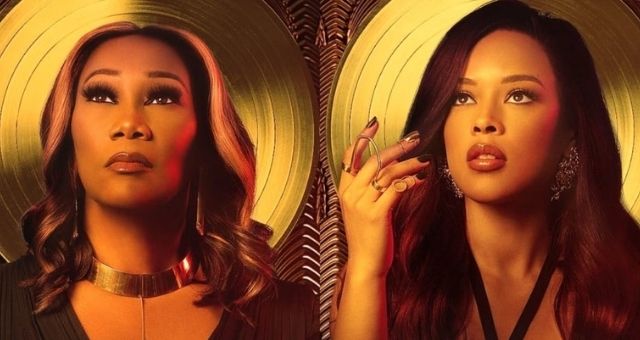 The very first season of the whole musical drama series, which will give us a rare glimpse of the music world, got its premiere on May 19, 2022. Kingdom Business would appear on BET+ as part of Tyler Perry's drama series Ruthless.
Unfortunately, there seems to be no formal announcement on when the Kingdom Business Season 2 would be released. Once the first season has been properly managed for a time, there's a chance we'll hear something about Season 2.
Also Read:
Pokémon Season 9: Let's Take Stroll to the Battle Frontier Season of Pokémon Series!
Extreme Hearts: What We Know So Far About the New Sports Anime?
So, for now, let's just wait for the first season to wrap up, and if we predict the date of season 2, it may occur by late 2023.
Kingdom Business Season 2: What's the Storyline of the Show?
Denita Jordan, the ruling queen of gospel, and the ex-boyfriend and producer, Caesar, that created and started her musical journey, are the central characters in the storyline. Denita is a brilliant woman who manages the megachurch as well as is hell-bent on protecting her family and it is less true in order to keep her kingdom.
Her work has indeed been heard all across the world, making her a "superstar." Caesar, her spouse, is a bishop in the first kingdom, but that shouldn't matter in Jordan. Whenever it came to her home and workers, she is a great leader who has no mercy.
Things, on the other hand, take an unconventional approach when one young woman named "Rbel" entered Jordan's world. The young woman, who already has worked as an exotic dancer in the past and therefore is bound to defy Gospel Music standards, now poses a threat to her.
As the series progresses, we will learn more about the music industry's inner workings as well as the tensions which accompany along with popularity, wealth, status, and success.
Rbel works as an exotic dancer at Vivid Gentleman's Club beside her closest friend Dani, who had been shot and killed by an unidentified person in some kind of a black car. Rebel sings a gospel song during her friend's funeral, and thus the video of her singing quickly went viral.
Taj, Denita's son as well as the Chief of A&R for Kingdom Records, notices Rebel and offers her a contract. Denita, on the other hand, is eager to shut it all down, given her shaky past. Taj is very much impressed by her abilities, so confronts Caesar about signing her to Redeeming Records, a progressive company.
Denita is a thorn in Caesar's side, even for a valid reason. Before she joined Bishop Calvin Jordan in marriage, She and Caesar dated and everything became intense. Yet then she became pregnant, had to have an abortion in secret, and left him.
Further, she removed his composition and production credits from her critically acclaimed album, "One Moment From Glory". Caesar faded and dropped off the radar, while her star blossomed, but now he's challenging her on numerous fronts to reclaim a little of that glory.
For starters, he's sought an injunction against the record, preventing her from singing her greatest famous songs on the Kingdom Records-saving tour. He possesses evidence that he composed and produced the record in the form of letters from Denita confirming it.
Also Read:
Don't Hurt Me My Healer: What Does the Fantasy Anime Holds for Us?
Blue Lock: a Most Awaited Anime in the Sports Genre Is Finally Coming!
He's also devoting his efforts to creating Rbel into a superstar. Rbel has abandoned her employment with Vivide and therefore is focusing on her career, despite her opposition to his efforts to improve her image.
As, for the storyline of the Kingdom Business Season 2, there are no official statements made yet. But according to sources, season 2 will continue after the first season's conclusion.
Kingdom Business Season 2: Who Will Be Seen in the Musical Drama Again?
The team for Kingdom Business season 2 has yet to be announced, and that will star Yalanda Adams as Denita Jordan, Tamar Braxton as Sasha, La'Miya Good in the role of Essence, Aspen Kennedy will be seen as Zyan, Kiandra Richardson in the role of C.J. Jordan-Walker, Kajuana Shuford Marie will be seen in the role of Dani, and Sam Malone will be playing the role of Dex recurring artists.
Taj Jordan is played by Chaundre A. Hall-Broomfield, and Julius Caesar Jones is played by Michael Jai White.
John Sakmar and Kerry Lenhart created this musical drama show, and they'll also serve as executive producers with Multi-grammy award winner Kirk Franklin and best-selling writer and motivational speaker DeVon Franklin, Holly Carter, and Michael Van. DAE light media also produces the program.
Trailer!
Season 1's trailer was recently uploaded on YouTube, and it received a lot of positive feedback. In the comments, fans were seen appealing for the series to not be terminated at all costs.
However, based on the responses to the trailer, it's safe to say that fans are eagerly anticipating Kingdom Business Season 2. Therefore, while you prepare for the next season to come, let's watch the first season's trailer.