Too Hot to Handle Season 2: Top Controversial Couples of the Show Who Had Their Love Story Continues and Some Whose Didn't!
Too Hot To Handle Season 2 is known for more connections and controversy than season 1, and we all want to know the whereabouts of several of the couples who ended the season on "Happily ever after" terms.
In Season 2, Marvin Anthony was chosen as the ultimate champion and walked away with the entire prize money in the Too Hot To Handle season 2 finals. Because of his evident maturity in his romantic partnership with Melissa Melrose, he was fortunate.
Cam Holmes, a fellow finalist, barely missed out on the victory after putting his player mindset away for Emily Miller. Carly Lawrence, however, would become a final despite deciding that she desired a serious relationship instead of a fling. Nevertheless, it seems that not all of the competitors were helped by the show to modify their flirty ways.
Too Hot To Handle's famous concept is centered on assisting the cast members in maturing their relationships by seeking genuine connections. For several couples, this specific notion worked out perfectly.
In addition, following the jaw-dropping finale, The Extra Hot reunion segment, presented by season one fan-favorite Chloe Veitch, allowed the group to divulge their secrets. But yes, many celebrities have found love! So, let's see which top couples are still in love, and which are not.
1. Cam Holmes And Emily Miller
Cam Holmes may not have won the $55,000 reward, however, he did win the most valuable reward of them all, a soulmate.
The second significant coupling from Too Hot To Handle season 2 was Cam Holmes and Emily Miller. Cam conquered temptation as well as confessed his loyalty to Emily. The couple has made it through the real world from the reel world. Emily and Cam claim that shooting the program is the basis that their relationship is more than just another affair.
Also Read:
Cam and Emily were indeed currently staying in the United Kingdom and appeared to be in love. Whenever travel restrictions loosen, Emily and Cam have expressed interest in possibly moving to Los Angeles together.
2. Christina Carmela And Robert Van Tromp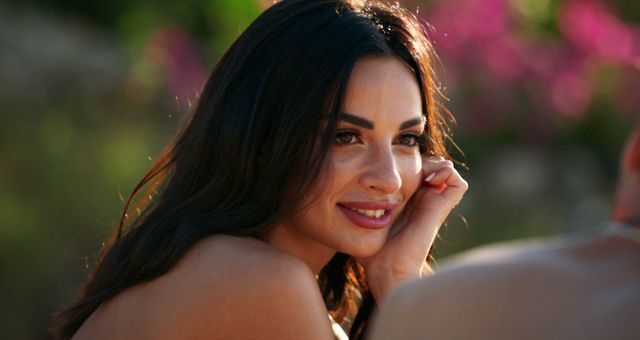 Christina Carmela was only on the show for a few episodes in season two, however, she made the most of her time there.
Christina Carmela and Robert Van Tromp became latecomers who teamed up since their other members of the cast had already done so. The beautiful South African lady and her handsome British romantic interest, on the other hand, ended out to be true. Christina and Rob admitted that they were astonished even by themselves when they fell madly in love with reality tv shows.
Following the series, Christina said that she chose to fly to Robert's homeland of Cape Town, where he celebrated Christmas, New Year's Eve, and Valentine's Day with her.
3. Melinda Melrose And Peter Vigilante
Peter and Melinda seem to be the most surprising couple to emerge from the second season of Too Hot to Handle, declaring their love fewer than a week after the series finale aired.
Here on the show, Melinda used Peter Vigilante to get Marvin jealous, despite the fact that the two had an on-again, off-again relationship. Melinda and Peter were seen in a number of amorous images and TikToks coupled, giving the impression that they are dating.
Viewers aren't sure if the pair is really together or just looking for attention. The two are, nevertheless, thought to be dating. It's worth mentioning that Melinda appears to be very content with her new boyfriend.
4. Marvin Anthony And Melinda Melrose
One of the top 2 couples was Marvin Anthony and Melinda Melrose. Marvin, a Frenchman, approached Melinda, an American, to be his partner, and the two confessed their love for one another. The relationship, though, seems to have swiftly devolved into an "it's difficult" scenario.
Marvin Anthony, the season's champion, ended his relationship with Melinda Melrose. Having Marvin headquartered in Paris and Melinda in New York, the two models found distances "too much to manage."
Also Read:
The couple who used to be together is no more together. Due to a quarrel before a scheduled trip to Mexico, Marvin and Melinda appeared to end things immediately after the event. Both, on the other hand, seemed to already have moved on then and have been seen flirting with other people.
5. Carly Lawrence And Joey Joy
Following Chase's breakup with Tabitha, Carly Lawrence and Joey Joy became friends. Although it appeared that Carly and Joey were on the mend, the duo shocked fans by revealing that they had been dating in reality. Carly Lawrence had a difficult breakup with co-star Chase Demoor, prompting her to pursue Joey Joy, a newcomer.
Despite the fact that the Canadian woman seemed to be head over heels in love with the American boyfriend, the relationship terminated recently. Joey has subsequently been suspected of cheating on Carly, prompting her to reveal some shocking details about their relationship. Carly claimed that while they were dating, she paid for it all and assisted Joey in gaining fans. Carly felt betrayed when she discovered Joey had cheated on her.
6. Larissa Trownson And Nathan Webb
Following her breakup, with the British performer, Nathan Webb and Larissa Townson left the show.
Another Too Hot To Handle Season 2 couple who appears to have come together just because everybody was paired off was Larissa Trownson and Nathan Webb. When Nathan, broke things off, Larissa, a New Zealand native, had to leave the show early. After the show, Larissa and Nathan clearly have no intention of reigniting their love. They aren't in a relationship.
Upon that show, Larissa and Nathan broke up, and Larissa came back home feeling from out place after everyone she liked had already left. Nathan has reportedly sent her a few romantic texts, but Larissa is still single, according to E!