Toilet-bound Hanako-kun Season 2: Everything We Know
Lerche Studio has previously produced some excellent anime such as 'Given' and 'Kanata no Astra.' 'Jibaku Shounen Hanako-kun,' the studio's new anime adaptation, is another epic show with flawless animation, an enticing storyline, and some memorable cute characters. It begins as a comedy anime with a setup that is limited to a high school. It slowly weaves a storyline that connects all of these mysteries with one another and the lives of the main characters, revolving around the seven wonders of the Kamome Academy.
As the season progresses and it delves deeper into the underlying mysteries of this school, it undergoes some major tonal shifts and subtly transforms into a horror anime. So far, it has clearly lived up to its true potential, and we hope that the second season will be even better. In that vein, now that its first season has concluded, here's everything you need to know about its second season.
Toilet-bound Hanako-kun Season 2 Release Date: When will it premiere?
'Toilet-bound Hanako-kun' season 1 premiered on January 10, 2020, and concluded on March 27, 2020, with a total of 12 episodes. The first season ends with Hanako, Nene, and Kou still exploring the other undiscovered Seven Wonders of Kamome Academy, but the Hell of Mirrors arc has reached its conclusion.
Related- Murder In Provence Season 2: Release Date, Cast, Plot, And Everything You Want To Know!
So far, most viewers have given the anime's first season a thumbs up, and many fans are already hoping for a second season. Many anime fans consider it to be one of the best anime shows of the season. Given how popular it has become in such a short period of time, it is very likely that it will be renewed soon. The anime is an extremely faithful adaptation of the original manga, which has a total of 12 published volumes. The first season covers nearly 7 volumes, leaving enough content for an entire new season.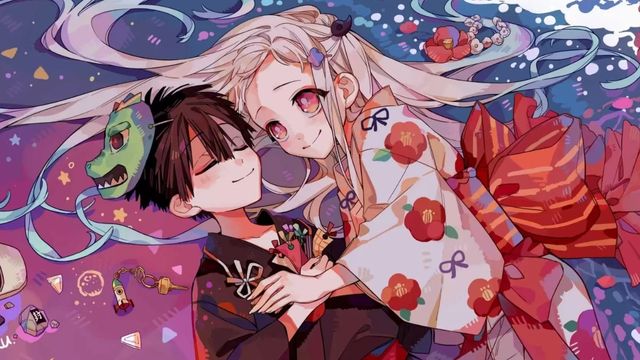 Since the manga is still being published, it may have enough content for season 3 by the end of 2021. Unfortunately, no official announcements about its release have yet been made. However, because studios typically renew most anime after a year, we anticipate 'Toilet-bound Hanako-kun Season 2' to be released in January 2021. As soon as we receive confirmed information, we will post it in this section. You can watch other fantasy anime in the meantime.
Toilet-bound Hanako-kun English Dub
Funimation has the English dub of 'Toilet-bound Hanako-kun.' It's also available on Wakanim and Hulu, with original Japanese audio and English subtitles. The anime is also available on Amazon Prime Video in its original Japanese language but without subtitles.
Toilet-Bound Hanako-kun Season 2 Trailer
Toilet-Bound Hanako-kun Season 2 Plot
To properly approach the plot of a potential second season, we must first review the entire plot. As previously stated, the first season of the show adapted less than half of the manga's narrative, so we must analyze the entire plot for you to know what to expect. So, what exactly happens in the story?
Seven school mysteries are known at Kamome High School – supernatural apparitions about which students and teachers tell stories. One of them is the toilet spirit Hanako-san, who is supposed to grant wishes but does so at a high cost. Nene Yashiro goes to the toilet in the old school wing in desperation because her crush ignores her.
Related- Isekai Quartet Season 3: All the Details You Need to Know!
Unlike in the legends, the ghost is revealed to be a lustful, cheeky boy. At first, he only gives her mundane advice before Yashiro takes advantage of his magical utensils. She draws the curse of a mermaid, to whose retinue she is now supposed to be in the form of a fish, with this. However, Hanako defeats the mermaid using previously unknown abilities.
To compensate, Yashiro must now serve him. She then stands by him as one of the seven mysteries of the school, watching over the other spirits. While Hanako can only transport the other spirits to the afterlife, Yashiro, as a human, can change the rumors about the spirits and thus their behavior.
Soon after, the two are joined by K Minamoto, a young exorcist who is supposed to drive Hanako out. Minamoto believes he is an evil ghost because he is the ghost of a murderer and still has the bloody knife with him and uses it as a weapon in battle. Hanako, on the other hand, was charged as a penance for his act of controlling the spirits of others.
In doing so, Hanako is supported by the other school mysteries, who, however, continue to spiral out of control. Following several incidents at school, it is revealed that Hanako's twin brother Tsukasa – the same one Hanako, still known as Amane, killed – is behind these. Tsubasa is sadistic and brutal, and instead of school harmony, he simply wants everyone to be able to do whatever they want.
He grants ghosts' wishes but transforms them into evil, dangerous beings. He is aided by two students: Sakura Nanamine and Natsuhiko Hyga, both members of the school's radio club, through whose program they can influence the school's rumors about ghosts. K befriends the spirit of his former, lonely classmate Ssuke Mitsuba as he attempts to lead him peacefully into the afterlife.
Related- When Will Gleipnir Season 2 Come Out?
But Tsukasa intervenes, and Ssuke first transforms into an evil spirit, and then, with Tsukasa's help, takes on the role of Mystery No. 3. From then on, he follows the group around Tsukasa, despite his desire to revert to human form and finally make friends.
Stay Tuned for more Updates!