The Beauty of Second Love was Highlighted by Jason Momoa and Lisa Bonet
Jason Momoa and Lisa Bonet illustrated the strength of second loves, making their breakup after 16 years together all the more shocking. The Aquaman and Justice League star and his wife announced their divorce on Instagram in January 2022, with a joint statement confirming they were "divorcing." They claimed to blame pandemic pressures for their breakup in the since-deleted post , saying, "We have all felt the pinch and changes of these changing times- A revolution is taking place, and our family is no exception… we are feeling and developing as a result of the seismic upheavals that are taking place."
Momoa and Bonet originally met in 2005, when they happened to be in the right location at right time, a jazz club, as the actor told James Corden. Their bond was fast, as Bonet recently told Porter magazine, "We have been together since the day we met." They didn't marry until 2017, but they wasted no time establishing their family while dating on their own terms.
Related- The love life of Twitch streamers: Ranboo and Aimsey are dating ?
The couple welcomed daughter Lola lolani in 2007 and son Nakoa-Wolf Manakauapo Namakaeha in 2008. They also perfected the art of the mixed family, as Momoa accepted both Bonet's daughter with ex Lenny Kravitz, Zo, and Kravitz himself. "Jason Momoa, Lenny Kravitz, and Lisa Bonet have nailed the contemporary divorce," Vanity Fair declared in 2018. So, what went wrong?
Why Did Jason Momoa and Lisa Bonet Divorce in January 2022?
Following their divorce, viewers were left perplexed by Jason Momoa and Lisa Bonet's apparent closeness. Their separation, however, did not happen overnight, according to multiple insiders. According to one insider, they gradually grew apart "due to different objectives" and had supposedly "been doing things independently for quite a long." Momoa, according to reports, was all about work as his career took off, while Bonet was not. According to the source, Momoa "wants to keep working as much as he can," but Bonet "enjoys her life in L.A." and would want to stay put. That meant they spent a lot of time apart because Bonet apparently had "no interest" in being "on every location" with her husband. According to the source, "for some people, it may strengthen their marriage." Being apart has been disastrous for Lisa and Jason's marriage."
Related- Who Is Barry Keoghan Dating, Net Worth, Career And Family Background.
Another individual who talked with Hollywood Life shared this opinion. According to the source, Momoa has been tremendously busy shooting films, which is fantastic for his business but bad for his personal life. "There are times when he must go a week, or more, without seeing his family," he says of shooting one film after another. As a result, Bonet was apparently left "to face the entire brunt of parenting" much too frequently since "they don't utilize nannies or aid," which was "heavy on her occasionally."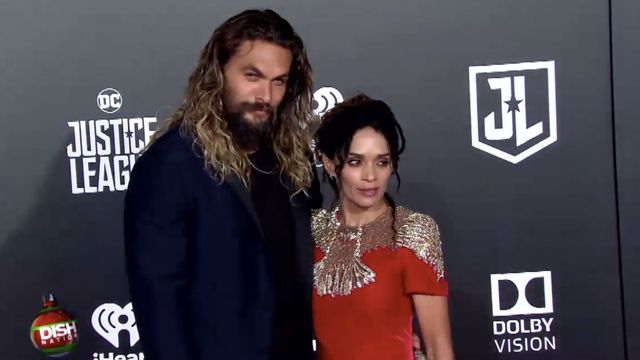 The pair apparently "weren't the same together anymore" as their objectives and aspirations moved and matured. Momoa "liked to travel and experience considerably more," but Bonet preferred to "read, compose poetry, and cook at home." According to another source, "they wanted to live distinct lives," which "began to produce problems."
Are Jason Momoa and Lisa Bonet Back Together? 
When Jason Momoa and Lisa Bonet announced their divorce, they stated that their "devotion" to their children would be "unwavering" and that they intended to continue "living the prayer." They pledged that love would triumph, and that theirs would not be a "scandalous divorce," as one insider rightly predicted, since "they are both highly spiritual and believe in a higher force."
Related- Ej Johnson Dating Relationship With Milan Christopher.
Love has certainly triumphed. Despite the fact that Momoa was photographed without his wedding band in January, an insider informed People that he and his ex are still "truly in love." Momoa has apparently moved back in with Bonet and the couple has called off their divorce, according to Hollywood Life. "They opted to work on things rather than throw in the towel since they had so much invested in one other," an unnamed insider said. "Everyone is genuinely hopeful that they can make things work this time," they continued.
According to Life & Style, the couple's breakup has been put on hold, citing a source who revealed that "they never stopped loving each other and have reunited." They've apparently began couples counseling in an effort to make things work, and Momoa is claimed to have "freed up time from his hectic schedule to get their marriage back on track again." The actor apparently assured Bonet that "making their relationship work comes before anything else" and committed to make "major adjustments." According to the source, they're "taking every day as it comes and seeing what happens," and it's been "so far so good."
Momoa and Bonet have yet to confirm the rumours of their reconciliation, although the actor did attend the premiere of The Batman on March 1 to support stepdaughter Zo Kravitz. While Bonet couldn't be there, he "and the babies" were "representing," he told Entertainment Tonight. "We're incredibly delighted simply to be here," he said. It's still family, you know?" The actor later appeared to dispute the rumored reconciliation, writing on Instagram, "mahalo to the fans and press for being gracious and allowing us room for the children, it's hard enough separating in the public light."
What Can Jason Momoa's Divorce and Reunion Teach Us About Love?
The scenario continues as the two discreetly either patch things up or plan their future for themselves and their joint family. But one thing is undeniable: Momoa and Bonet continue to be models of the modern family unit, whatever that may be.
Their mutual appreciation and respect, despite diverging life paths and possible divides, exemplifies how we should approach our own lives – with patience, understanding, and, at times, distance. It takes amazing maturity to nurture that type of understanding and make it work, especially as celebrities, who can afford a harsher perspective.
Stay Tuned for more such Updates!