Lauren Graham is a household figure and comedy veteran who rose to prominence in the 1990s by acting in various hit TV sitcoms such as 'Townies,' '3rd Rock from the Sun,' and 'Caroline in the City.' Her big break came in 2000, when she was cast as Lorelai Gilmore on 'Gilmore Girls,' which ran for seven seasons until 2007, and even returned for a Netflix mini-series reunion in 2016. Lauren is also renowned for her memorable roles as Sarah Braverman and Joan in the NBC television series Parenthood and Zoey's Extraordinary Playlist, respectively.
Among the skilled artist's other prominent credits are comedies such as 'Bad Santa' and 'Evan Almighty.' Lauren, who has also written three novels, has had a long and productive career and shows no signs of slowing down. Lauren Graham, have you found time for love in the midst of all her projects? So we decided to look into the star's dating life and see what we could find out. Here's what we discovered!
How Did Lauren Graham and Peter Krause Meet?
Lauren Graham and her long-term partner, Golden Globe and Emmy nominee actor Peter Krause, met in 1995 as guest actors on 'Caroline in the City.' They got along at the time, but they didn't start dating until much later. In an interview with 'Live With Kelly' in 2017, Krause revealed that Lauren had requested him to come over and move some furniture for her at the time, but he had missed the clue.
Graham and Krause met paths again in 2002 at the Screen Actors Guild Awards, when they presented an award together. Their romance "officially" began in 2010, when they shared the screen as brother and sister on NBC's "Parenthood." Even though, their relationship was kept private in order to maintain the credibility of their onscreen sibling bond.
Related Article- Who Is Angela Simmons' Boyfriend and Who Has She Dated?
Graham said that she had a handful of romances before dating Krause, but nothing lasted. She cites 'Friends' actor Matthew Perry in her book 'Talking as Fast as I Can,' who she believes is significant to her. He's her "FWIABNED," or "Friend Who I Almost But Never Exactly Dated." However, according to US Weekly, the two started dating in 2003, and in 2008, various news sites claimed that they were spotted holding hands at a function together. Lauren, on the other hand, has rejected the charges as just hearsay. Graham and Krause have been dating since 2010, and their relationship appears to be strengthening.
Lauren Graham and Peter Krause: Journey Together
Lauren Graham and her boyfriend Peter Krause have been at red carpet events together and continue to guest star in one other's projects since they began dating. In 2016, the two were spotted at the premiere of 'Parenthood' co-star Mae Whitman's Broadway show. Krause also appeared in 'Gilmore Girls: A Year in the Life,' in which Graham reprised her role as Lorelai Gilmore. In addition, the shy pair made a rare red carpet appearance at the Golden Globe Awards in 2020.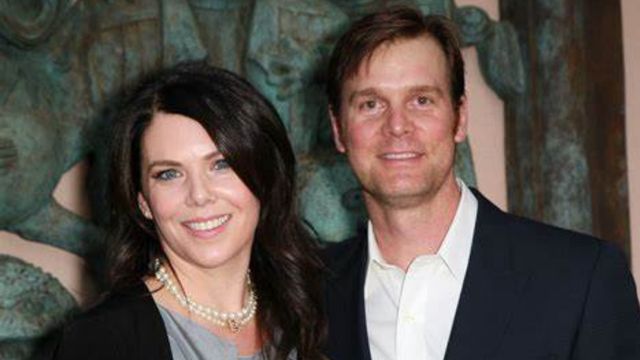 Lauren and Peter, as predicted, are frequently asked when they want to marry. With their relationship lasting as long as it has, the two must be doing something right. When questioned about their intentions on 'The Ellen DeGeneres Show' in 2014, Graham screamed that even though they'd been together for over 5 years, which is a long time by Hollywood standards, they are genuinely happy and that "it" is wonderful the way it is.
Related Article- How much Jeremy Lin Earn? Let's Know About His Personal Life/ Career & More!
We assume that the pair is still dating because there has been no public announcement or proof of a wedding or children, and they appear to be more in love than ever, even after more than 10 years. Graham claimed in a 2020 interview with The New York Times that they like solving Sunday crossword puzzles and listening to music together. They also spend a lot of time with Roman, Krause's former marriage's kid, and have a puppy named Mochi. Despite the fact that they are not married, the joyful pair appears to be "nesting."
This is all about Lauren Graham Dating Life, Stay Tuned with us for more such Updates!