15 Famous  Musicians Who Have Never Won a Grammy Award
The Grammy Awards, one of the most highly esteemed music awards, have honored many talented musicians. However, an intriguing group of artists, despite their popularity and critical acclaim, have never won a Grammy.
The Recording Academy has ignored these musicians, who have changed the music industry and won over millions of fans. This article explores 15 mega-popular musicians who have evaded Grammys despite their industry impact.
These legendary rock bands, hip-hop pioneers, and soulful singer-songwriters have shaped music history with their talent and vision. Join us as we honor these remarkable musicians and their lasting legacy, Grammy or not.
1. Selena Gomez
Selena Gomez is a  Disney star without a Grammy and has been nominated twice by the Recording Academy for her work. She's also been nominated for a Latin Grammy and several Emmys. Gomez also holds 16 Guinness World Records, including several for the number of Instagram followers she has.
2. Dierks Bentley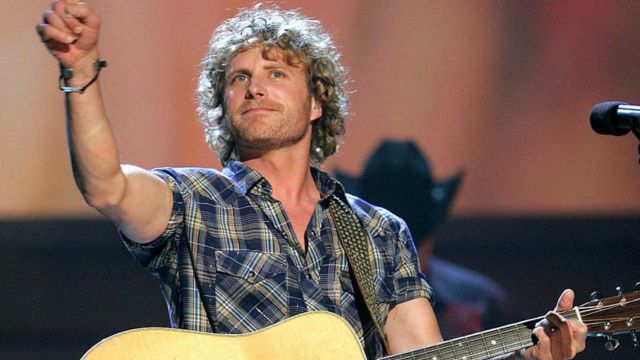 Dierks Bentley is another country singer who hasn't won a Grammy yet. He's been nominated a whopping 14 times but hasn't won the award yet. Bentley has been to the event more than once and has even performed on stage with Grammy winner Miranda Lambert. Still, he hasn't left the biggest night in music with his own hardware yet.
3. Bob Marley
Bob Marley is still one of the most influential musicians who ever lived, which shows that a Grammy doesn't tell you much about your talent or reach as an artist. Because he died too soon, Marley didn't have as long of a career to make Grammy-worthy music, but it seems likely that he would have if he had lived longer. Marley did get a Grammy Lifetime Achievement Award after he died. It was given to him in 2001, the same year he got a star on the Hollywood Walk of Fame.
4. Diana Ross
Diana Ross has been nominated for a Grammy Award 13 times, but she has never won one. Ross did, however, get two Grammy Lifetime Achievement Awards from the Recording Academy, one for her work as a solo artist and one for her work with the Supremes. She also gave one of the most famous halftime shows ever at the Super Bowl. So who's the real winner?
5. Jimi Hendrix
Jimi Hendrix was only nominated for a Grammy once, which is even more surprising than the fact that he never won one. The guitarist's historic version of "The Star Spangled Banner" was the only time he was nominated in a competition, but he was honored by the Recording Academy several times after he died.
6. Snoop Dogg
Snoop Dogg has changed his name more frequently than he has received Grammy Awards. The "Gin and Juice" rapper has not yet won the major award, but he has received honors from Billboard and BET, among others. Additionally, he has his own cookbook and is friends with Martha Stewart, so we don't feel too sorry for Snoop.
7. Nicki Minaj
Nicki Minaj has been nominated for ten Grammys but has never won. Her work as a featured artist on Rihanna's Loud has earned her nominations in two Big Four categories, including Best New Artist and Best Album. Minaj continues to produce music, so there is a chance she could win one year.
8. Machine Gun Kelly
The Machine Gun Kelly will admit that he spent years making music in the hopes of being recognized by the Recording Academy. Though he did not win, he was nominated for Best Rock Album at the 65th Grammy Awards for his album Mainstream Sellout. He lost out on the album Patient Number 9 to rock legend Ozzy Osbourne.
9. Sia
Sia is known for her strong voice and honest songwriting, but neither has earned her a Grammy nomination. However, the Australian singer-songwriter has written songs for a number of Grammy-winning artists, including Rihanna, Beyoncé, and Britney Spears.
10. Blake Shelton
Though some country artists have a staggering number of Grammy Awards, such as Alison Krauss, who has 27, and Vince Gill, who has 21, most Nashville singers are in Blake Shelton's camp with zero. Despite the fact that there are numerous country-specific categories, Shelton has been nominated eight times and has never won.
11. Katy Perry
Katy Perry has had tremendous commercial success as a musician, but her contributions to the Grammy Awards have not been as prolific. Perry has been nominated for a Grammy thirteen times, receiving nominations in three of the Big Four categories over the years, but she has yet to win.
12.  Jennifer Lopez
Jennifer Lopez has not been nominated for a Grammy in over two decades. Only twice has the New York native been nominated, and both times he has lost. However, in 2018, Lopez was awarded the Video Vanguard Award, which is given to far fewer artists than the Grammys.
13. Miley Cyrus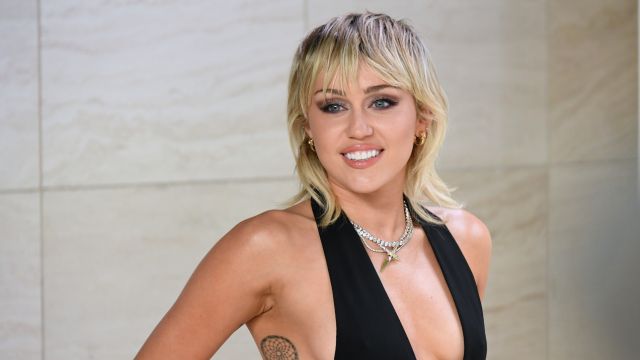 There must be an unwritten rule prohibiting former Disney stars from receiving Grammy Awards. Miley Cyrus, like her fellow former child stars, is Grammy-less. In the same manner, she has been nominated twice. Cyrus is nominated for her contribution to Lil Nas X's album Montero.
14. Jonas Brothers
The Jonas Brothers have been nominated for two Grammy Awards, like their friend Demi Lovato, but have not won. The group was nominated for Best New Artist for the first time, but Adele won the award. When asked if the British singer Adele should have won instead of their band, all three members agreed that she did.
15. Demi Lovato
Despite her incredible talent as a singer, Demi Lovato has yet to win a Grammy. Both the Best Pop Vocal Album and Best Pop Duo/Group Performance categories have nominated the former Disney star. However, the performer has won a Kids' Choice Award.
Conclusion
Extraordinary musicians have captivated audiences, shaped genres, and left an indelible mark on music. Despite their talent and acclaim, the Grammy Awards have ignored them. This brief exploration explores 15 mega-popular musicians who have never won a Grammy.
These legendary rockers, hip-hop pioneers, and soulful singers have won millions of fans. Join us as we celebrate their lasting impact, acknowledging that even the best talents sometimes go unrecognized by the music industry's most coveted accolades.
Let us know your thoughts about this post. This will help us improve our posts. For more information visit our website.