Here Are the 10  Most Famous Indian Actresses Who Worked in Hollywood
Globally, the entertainment industry is booming, giving talented people from all over the world a platform to showcase their skills. Indian actresses in Hollywood are particularly noteworthy; these women have been defying social expectations and leaving a lasting impression on audiences everywhere with their exceptional acting skills and impressive diversity. Coming from India, a vibrant and culturally rich nation, they have demonstrated their prowess in putting on enthralling performances.
Learn about some of the most influential Indian actors and actresses in Hollywood, as well as how they helped change the entertainment business. Their incredible tales will be revealed in this blog.
Without a doubt, there are some outstanding Indian actresses working in Hollywood today who have established themselves and set the bar high for others to follow. An impressive list of the most well-known Indian actors making waves in Hollywood is provided below:
1. Priyanka Chopra
Full Name: Priyanka Chopra Jonas
Date of Birth: July 18, 1982
Birth Place: Jamshedpur, Jharkhand, India
Height: 1.65 m
Net worth: $70 million
Priyanka Chopra, a celebrated Indian actress, singer, and producer of motion pictures, rose to international fame through her innovative work in the entertainment sector. She was born on July 18th, 1982 in Jamshedpur, India, and has long been a favorite of viewers everywhere. After winning the Miss World crown in 2000 and winning recognition on a global scale, she turned to Bollywood and quickly established herself as one of India's most well-known actresses.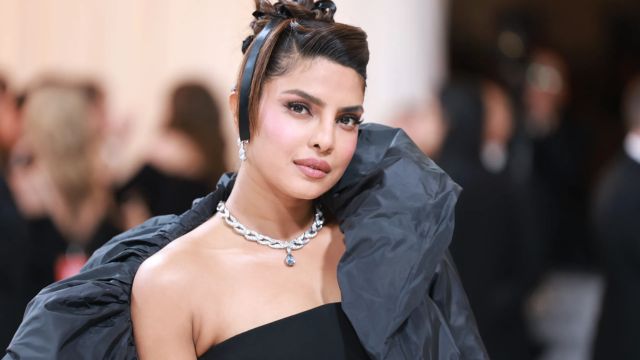 Priyanka Chopra, who played the lead role in "Quantico," graced Hollywood in 2015. She received praise from all over the world for her performance, which gave her the chance to star in blockbusters like "Baywatch," "A Kid Like Jake," and most recently, the smash romantic comedy "Isn't It Romantic."
2. Deepika Padukone
Full name: Deepika Padukone
Date of birth: 5 January 1986
Birthplace: Copenhagen, Denmark
Height: 5'7″
Age: 37 years (as of 2023)
Net worth: $40 million
Deepika Padukone was born on January 5, 1986, in Copenhagen, Denmark. She is considered to be one of the most successful and well-known actresses in India. She is a role model for millions of people all over the world, in addition to being an actress and a movie producer. Deepika's first role as an actress was in "Om Shanti Om," which came out in 2007. Since then, she has been in a number of projects that have been praised by critics and done well at the box office.
Deepika Padukone made a big splash in Hollywood in 2018 when she played Serena Unger in "xXx: Return of Xander Cage." Since then, she has become one of the most sought-after Indian actresses in Hollywood. Her work in movies like "Chhapaak" and "83" has won her praise, making her one of the best Indian actresses in Hollywood.
3. Aishwarya Rai Bachchan
Full name: Aishwarya Rai Bachchan
Date of birth: 1 November 1973
Birthplace: Mangaluru, India
Height: 5′ 7″
Age: 49 years (as of 2023)
Net worth:$31 million
Aishwarya Rai Bachchan has become one of the best-known actresses in India because of her grace and style. She was born in Mangalore, India, on November 1, 1973, and became Miss World soon after. Aishwarya's first movie was "Iruvar," which came out in 1997. Since then, she has become a well-known actress who has been in a lot of hit movies.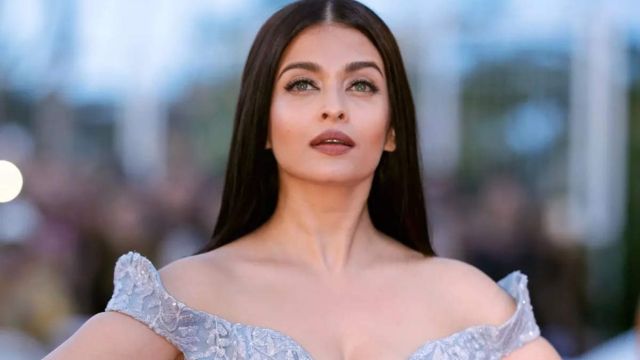 Many people have liked what Aishwarya has done in movies like "The Pink Panther 2" and "Provoked." She is also well-known for her important work in the entertainment industry, which has left a lasting impression on everyone who has seen or heard her work. This huge commitment to art has earned Aishwarya a lot of awards and praise, making her one of the most respected artists in the world.
4. Mallika Sherawat
Full name: Reema Lamba
Date of birth: 24 October 1976
Birthplace: Rohtak, India
Height: 5′ 6″
Age: 46 years (as of 2023)
Net worth: $15 million
Mallika Sherawat was born in Hisar, Haryana, on October 24, 1976. She is now a well-known actress in Hindi films. Her story of how she became famous is a great example of how hard work and determination can pay off. It continues to inspire people all over the world. Mallika's first acting job put her in the spotlight in Bollywood, and she quickly became one of the biggest stars in Indian film.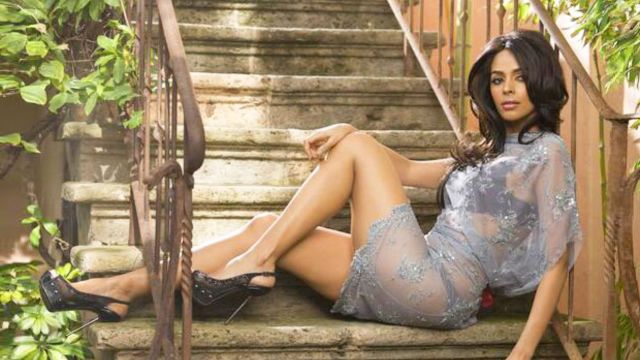 Mallika is known for her great acting and gorgeous style, which makes her one of the most stylish stars in Indian cinema. Mallika has been in more than just Bollywood movies. She has also been in movies like "The Myth" with Jackie Chan and "Politics of Love." Mallika continues to be an inspiration because of her incredible beauty and her dedication to capturing the attention of people all over the world.
5. Freida Pinto
Full name: Freida Selena Pinto
Date of birth: 18 October 1984
Birthplace: Mumbai, India
Height: 5′ 5″
Age: 38 years (as of 2023)
Net worth:$14 million
Freida Pinto was born in India on October 18, 1984, in the city of Mumbai. Her big break came when she was in the movie Slumdog Millionaire. Since then, she has had a successful acting career. Freida's acting career took off when she made her first movie appearance in "Slumdog Millionaire," which was a huge hit and won a lot of awards.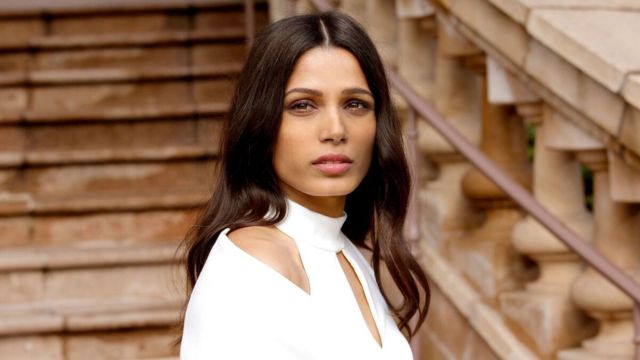 Film critics all over the world gave Freida a lot of praise for her amazing performance, which led to her being cast in other big Hollywood movies like "Rise of the Planet of the Apes," "Immortals," and "Knight of Cups."
Freida is well-known for her work in philanthropy and social justice. For example, she is a Goodwill Ambassador for UNAIDS. She has always helped people with HIV/AIDS by letting people know about the disease and fighting for their rights.
6. Sheetal Sheth
Full name: Sheetal Sheth
Date of birth: 24 June 1976
Birthplace: Phillipsburg, New Jersey, USA
Height: 5′ 2″
Age: 46 years (as of 2023)
Net worth: $5 million
Sheetal Sheth, a famous Indian-American actress, writer, and producer, was born in London on May 12, 1974. Sheetal's rise in the entertainment business began when she played Nina Shah in "Looking for Comedy in the Muslim World." She has gotten more fame and respect from her other roles, like in "The Life of Buddha" and "American Chai." Her talent shines brightly in every show she's in, making a lasting impression on audiences all over the world.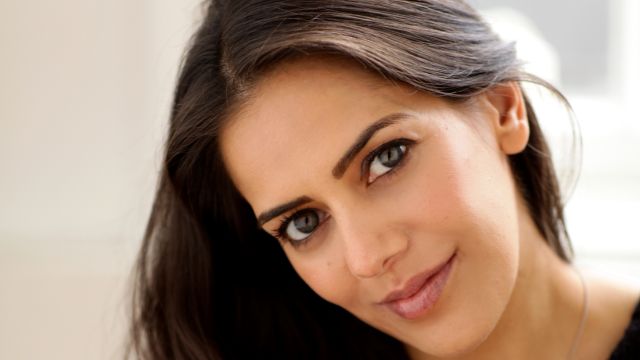 Sheetal is good at making stories that are passionate and true to the source material. She and her co-founder started All About Evil, which is a production company that makes movies and TV shows that focus on diversity and culture. Her work is meant to teach and show respect for its history.
7. Tina Desai
Full name: Tina Desai
Date of birth: 24 February 1987
Birthplace: Bengaluru, India
Height: 5′ 5″
Age: 36 years (as of 2023)
Net worth: $5 million
On February 24, 1987, in Bangalore, India a star was born: Tina Desai. Since then, the beautiful actress and model has become a worldwide success story, enthralling people with her beauty and talent. After Tina's first role in an Indian movie, she became one of the most famous actresses in the country very quickly. She is especially known for her part in "Yeh Faasley," but she has also been in other hit movies like "Table No. 21" and "Shaitan."
Tina is known for her amazing skills and beauty, and she is also known as a very versatile actress who can switch from one character to another with ease. Her work in Indian movies has gotten a lot of attention, but it wasn't until she was in Netflix's hit show "Sense8" that she became a well-known name around the world.
8. Pooja Kumar
Full name: Pooja Kumar
Date of birth: 4 February 1977
Birthplace: St. Louis, Missouri, USA
Height: 5'3″
Age: 46 years (as of 2023)
Net worth: $10 million
Pooja Kumar was born on January 19, 1974, in New York City. She is an Indian-American actress who has done well both in the United States and abroad. She is well-known for her long list of movies, which range from India to the U.S. Pooja burst onto the Indian film scene, and she has since been in a number of successful and well-reviewed projects all over the country.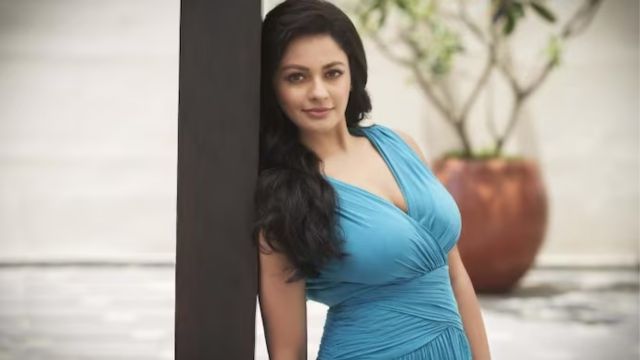 Pooja has had a lot of success in Indian movies, but she has also starred in and wowed audiences in American movies like "Uttama Villain," "The Terrorist," and "Vishwaroopam." Pooja stands out because she gives all of her characters raw emotion, which makes them seem more real.
9. Navi Rawat
Full name: Navi Rawat
Date of birth: 5 June 1977
Birthplace: Malibu, California, USA
Height: 5'5″
Age: 45 years (as of 2023)
Net worth: $5 million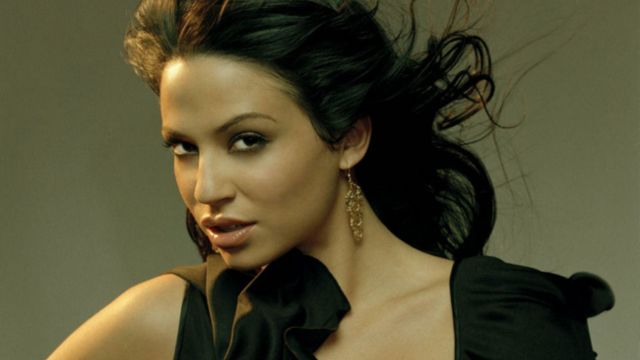 Navi Rawat was born on June 5, 1977, in Malibu, California, in the United States. She is well-known for playing Theresa Diaz on The O.C., a drama series. Her father was from India and her mother was from Germany. The different cultures of her ancestors have helped her move up in her career.
10. Nishi Munshi
Full name: Nishi Munshi
Date of birth: 1 September 1990
Birthplace: Los Angeles, California, USA
Height: 5'5″
Age: 32 years (as of 2023)
Net worth: $2 million
Nishi Munshi was born on September 1, 1990, in the U.S. city of Los Angeles. Munshi's family works in the show business. As a child, she traveled with her parents and siblings as a music band all over the United States and the world. Nishi Munshi has been a singer, dancer, and actor for more than 20 years.
Final Words
Hollywood's Indian actresses have enchanted audiences worldwide with their incredible talent and range. From Priyanka Chopra to Mindy Kaling, these amazing women broke barriers and paved the way for more inclusion and diversity in entertainment. These individuals have shown that anyone can succeed, regardless of background, through hard work, dedication, and passion.
We hope this blog has deepened your appreciation for these women and inspired you to explore more of their performances. Please comment on any Hollywood Indian actresses you like! For more information visit our website.