Dark Season 3 Cast List- Let us tell you About them!
In this article we will talk about Dark's enormous cast. It might be difficult to keep track of, so here's a brief reference to who played whatever iteration of any character.
Dark's Season 3 is one of the most anticipated seasons of a Netflix Original series this year. The German program takes a novel approach to time travel and is full of twists and turns. It's also the sort of narrative that demands the viewer's complete attention, as it weaves a complicated web of paradoxes, familial ties, and cataclysmic outcomes. The third and final season of the program will settle all of the unanswered riddles and disclose the destiny of its enormous ensemble of characters.
Jonas Kahnwald
Louis Hofmann portrays a young Jonas in 2019. Andreas Pietschmann plays the adult version of him, who becomes a time traveler at some point in the future. Dark chronicles the narrative of Jonas and a group of families related to him in the German town of Winden. Although he is unaware of it at first, these ties are significantly more complicated than friendships and marriages. When Mikkel Nielsen, a young man, goes missing, it sets off a chain of events that reveals Winden's dark past and uncertain future.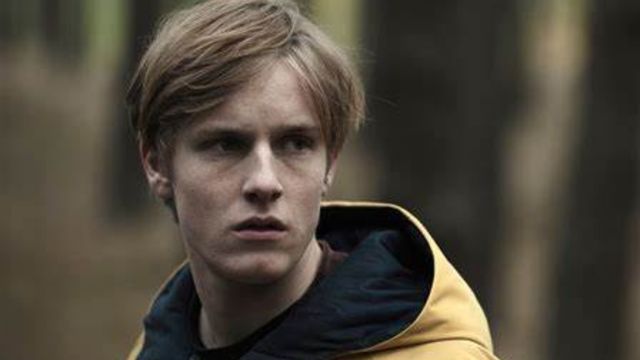 Dietrich Hollinderbaumer plays old Jonas, also known as Adam, a man who wishes to continue the cycle that will lead to the apocalypse. A young Jonas discovers a technique to time travel and opens the door to secrets he cannot grasp. Suddenly, the past, present, and future become intertwined, trapping the Winden families in a never-ending cycle of time paradoxes that leads to an apocalyptic event.
Mikkel Nielsen/Tiedemann
Mikkel, or Michael, is Jonas' father and the son of Ulrich and Katharina. Daan Lennard Liebrenz plays the character's younger self, who goes missing in 2019.
Related Topic- Curious About Characters in the Squid Game? Let's Find Out About Them
Sebastian Rudolph, on the other hand, plays the mature Mikkel.
Ulrich Nielsen
Adult Ulrich is played by Oliver Masucci in 2019. Ludger Bokelman is the actor who plays his younger self in 1986. However, there are two Ulrichs in their 80s.
Ulrich is trapped in the past and matures normally after traveling back in time to locate Mikkel. Winfried Glatzeder plays the elder version, which is still locked in 1987.
Claudia Tiedemann
Claudia is a strange ancient woman who time travels and opposes Adam in 2019. Lisa Kreuzer portrays her. But in 1986, Julika Jenkins plays her as the director of the local nuclear power facility. Gwendolyn Göbel also appears as Claudia as a small kid in 1953.
Noah
Mark Waschke plays Noah, or Hanno, in his forties. The adolescent version of the priest, played by Max Schimmelpfennig, lived in 1921 before he began snatching children throughout time.
Related Topic- Have A Look on Dopesick Cast and their Current Status
Martha Nielsen
Unlike the majority of the other characters on the program, Martha has only been performed by one actress- Lisa Vicari.
Katharina Nielsen
In 2019, Jordis Triebel plays the adult version of the character. Mikkel, Magnus, and Martha are her children. Nele Trebs plays Katharina, a teenager in 1986.
Helge Doppler
Tom Philipp plays the hapless young Helge of 1953. Peter Schneider portrays Helge as an adult in 1986, while Hermann Beyer portrays the guy as an elderly man in 2019.
This is all about the main characters of the most enthralling series 'The Dark' Everyone, with a few exceptions, has appeared in a separate timeline at some point. The production had to employ many performers for each character to depict the passage of time. However, due to its large cast, it can be difficult to keep track of who is who, so here's a quick guide to who played which version of which character.
Stay Tuned for more such Updates, and visit- Honk News