Alex Rodriguez Earnings, Personal Life & More!
Alex Rodriguez is a $350 million net worth American former professional baseball player and television analyst. Alex Rodriguez played for the Seattle Mariners and Texas Rangers before joining the New York Yankees. He was a Yankees player from 2004 until his retirement in 2017.
Career Earning
Alex Rodriguez made little less than $475 million in salary, incentives, and endorsements during his professional career. Alex has continued to make tens of millions of dollars in retirement every year. As of this writing, his total career earnings exceed $650 million.
Early Life
Alexander Emmanuel Rodriguez was born on July 27, 1975, in Manhattan's Washington Heights neighborhood. Victor and Lourdes, his parents, were Dominican immigrants. From his mother's first marriage, he has two half-siblings, Joe and Suzy. Alex's family relocated to the Dominican Republic, then to Miami, Florida, when he was four years old. Alex's father handed him a plastic bat and a rubber ball when he was a kid. A-Rod would drill his swing whenever he could. Alex played baseball with friends every day while living in Miami until he was invited to join a youth league baseball team. Alex's entire life was quickly consumed with baseball. He joined the Boys and Girls Club and led his team to a National Championship.
Rodriguez spent his first year at Miami's Christopher Columbus High School. He attended Westminster Christian School, where he was a standout shortstop on the baseball team and quarterback on the football team. He batted.419 with 90 stolen bases in 100 high school baseball games.
Related- Jenelle Evans Net Worth
During his junior year, Westminster won the high school national title, and he was awarded USA Baseball's Junior Player of the Year as well as Gatorade's national baseball student-athlete of the year. He was a first-team All-American as a senior. Alex was garnering a lot of interest from Major League scouts even before he graduated. He was the first high school athlete to try out for the United States national baseball team in 1993.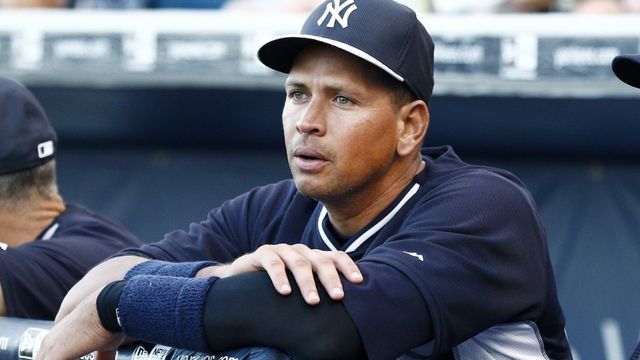 Rodriguez was the best baseball prospect in the country coming out of high school. He signed a letter of intent to play baseball for the University of Miami (Florida), and he was also recruited to play quarterback for the Hurricanes. He passed down Miami's scholarship, instead signing with the Seattle Mariners after being taken in the first round of the amateur draft in 1993. He was seventeen years old.
Career
In February of 1994, Rodriguez reported to spring training. On July 8, 1994, he made his starting debut at shortstop. Alex was only the third 18-year-old shortstop in MLB history. Alex Rodriguez smashed several records and became the Mariners' star before leaving for the Texas Rangers in 2000. Rodriguez was a member of the Rangers from 2001 to 2003. Despite the Rangers finished last in the AL Western division during this period, he set several personal records. While still playing for a last-place club, A-Rod was named league MVP.
Rodriguez was traded to the Yankees before the 2004 season and converted to a third baseman because Derek Jeter was already the team's full-time shortstop. Rodriguez was voted AL MVP twice during his Yankees career, in 2005 and 2007. He became the youngest player in history to smash 500 home runs, accomplishing the feat in 2007.
Related- Dave Mustaine Net Worth & All We Know About him!
He was a member of the Yankees' World Series victory over the Philadelphia Phillies in 2009, the first year of the new Yankee Stadium and Rodriguez's only world championship. Rodriguez's career was cut short by hip and knee problems, which forced him to become a designated hitter. On August 12, 2016, he played his last professional baseball game.
Post-Baseball Career
Rodriguez became a television celebrity after retiring from professional baseball. He has worked as a Fox Sports 1 broadcaster, on Shark Tank, and on the ABC News network. In January 2018, ESPN announced that A-Rod will be joining the Sunday Night Baseball broadcast crew.
Personal Life
Rodriguez married Cynthia Scurtis in 2002. They met at a gym in Miami. Their first child, Natasha Alexander, was born on November 18, 2004. Their second child, Ella Alexander, was born on April 21, 2008. Cynthia filed for divorce on July 7, 2008, on the grounds of emotional abandonment of her and their children, extramarital affairs, and other marital misconduct. Rodriguez responded to the filing saying that his marriage was "irretrievably broken," and requested that allegations of his affairs be stricken from court records.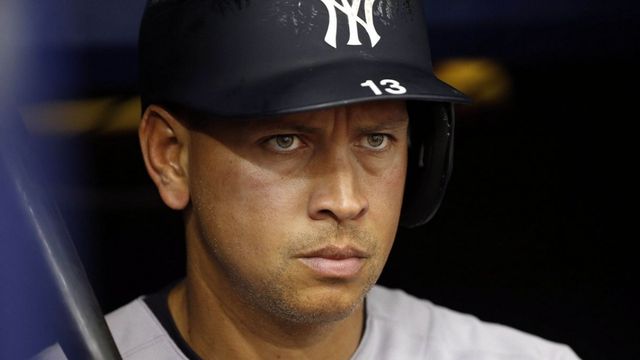 Alex began dating Jennifer Lopez in February 2017. In March 2019 A-Rod and JLo announced that they were engaged. Jennifer's $400 million net worth makes her $50 million richer than Alex. as of this writing, they have a combined net worth of $750 million.
Salary And Earnings Highlights
Alex made $441 million in baseball salaries alone during his career. He "only" made roughly $40 million through sponsorships, far less than any of his contemporaries. In comparison, Derek Jeter retired in 2014 with total earnings of $400 million (salary AND endorsements). Around $130 million of those $400 million came from Derek endorsements. A-Rod was once the king of endorsements, but his most lucrative deals dried up once he admitted to using steroids.
Stay Tuned for more such Updates!