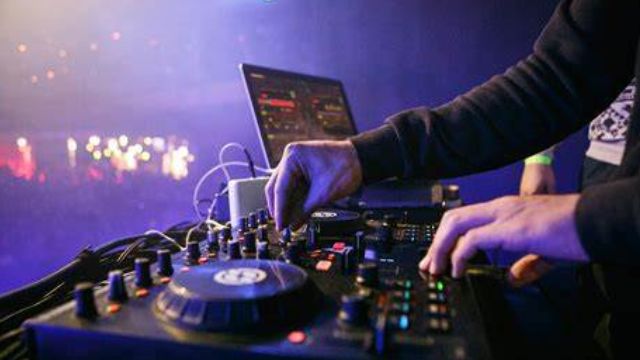 10 Best DJs in the World Right Now
There have been various key trends, movements, and revolutions in music history. In today's fast-changing world, many dynamic genres have emerged and evolved. The most innovative of the bunch was disk jockeying.
The DJ, like a remix, combines old tunes with a modern, vibrant mood. Jimmy Savile was the first DJ in the world, and since then, there have been other DJs all over the world. Every year, just a few new musicians make it into the global music business. This article will go through the top ten best DJs in the world.
Related- The Top 5 Best P250 Skins
Throughout the history of music, several trends and movements have evolved that have dramatically impacted the world. Disk Jockeying is when an old song is offered with a new twist. Here is a list of the Top 10 DJs who have made the globe blindly follow them.
1. David Guetta
David Guetta's music is still being played in clubs and on the radio more than two decades after he initially appeared on the scene. He is a DJ in France, a record producer, an audio engineer, a composer, and many other things. His musical versatility and technical prowess have earned him the title of "best" DJ. With more than 30 million albums and 9 million singles sold globally, he is the best-selling solo artist of all time. Guetta was named the number one DJ in DJ Mag's Top 100 DJs in 2011.
2. Tiësto
Long before DJs became celebrities in the United States, this Dutch trance maestro was a U2-size draw in Europe, throwing enormous synth bombs from Ibiza to the 2004 Summer Olympics in Athens. His music was once a shiver-inducing trance spiral, but it has since evolved into chunkier electro-based beats.
Related- Top 5 Moments That Created Mikasa Season 4 One of the Most Strongest Character in the Attack on Titan!
Despite his claimed $20 million annual pay, he is not content with millions of followers. "Skrillex has a completely different following than I have," Tiesto says.
So I may get his and other DJs' affection and respect. People know who I am and what I do, but they have no understanding what I do."
3. Martin Garrix
Martin Garrix, born Martijn Gerard Garritsen, is a world-renowned DJ and record producer. This Dutch DJ has a degree in sound production from Utrecht University's Herman Brood Academy.
Martin's experience and talents have resulted in some of the best progressive house music ventures. He is currently the most popular EDM DJ in the world, having the most Instagram followers.
4. Armin van Buuren
Armin van Buuren is a well-known DJ, record producer, and remixer in the music business, well known for his progressive house tunes. With its six tracks, a popular radio show called 'The State of Trance' has gained international acclaim.
Armin was born in the Dutch city of Leiden. He began composing music and DJing at local clubs and bars when he was 14 years old.

His singing career took off over time. In the early 2000s, he moved his attention from law to music. He has since published other collections featuring progressive house and vocal trance.
5. Deadmau5
Joel Zimmerman, a well-known DJ, goes under the stage name Deadmau5. He is also a superb musician and electronic music producer. He is one of the most well-known masked DJs in the game, alongside Claptone and Marshmello, and he mostly produces progressive house music.
He is one of the world's highest-paid producers, with six Grammy nods to his name for his remarkable work.
6. Hardwell
Hardwell, a record producer, remixer, and remixer virtuoso from the Netherlands, is one of the finest DJs in the world. DJ Mag has awarded him the greatest DJ in the world for the second year in a row. DJ Mag ranked him third among the world's most influential electronic music artists. The DJ's tunes and remixes have garnered him a cult following, as have his frequent performances at music events. He's issued eleven compilation CDs and one documentary DVD since launching his own record label.
7. Diplo
Thomas Wesley Pentz, best known by his stage name "Diplo," is a well-known DJ in the electronic dance music (EDM) and electro house (EH) industries.
Diplo's first international collaboration was with M.I.A., and he has since collaborated with many other international performers, including Madonna, Justin Bieber, JD Snake, Major Lazer, and Skrillex.
8. Skrillex
Skrillex is the stage name of American DJ Sonny Moore. His tunes have always delivered something new and intriguing, ranging from Dubstep to MoomBahton and electro dance music.
His musical career began in 2004 as a lead vocalist, but he soon discovered his true passion was mixing and creating music. In 2008, he rose to prominence as a diversified DJ. The singer has garnered eight Grammy Awards, as well as MTV Video Music Awards and Annie Awards.
Related-Top 5 Ultraman Kaiju That Define the Monster Realm for All the Ultra Fans!
9. Calvin Harris
His music career began in 2007, and since then, a new EDM world has emerged. He has also been named one of the world's richest DJs over the past decade. He has worked with a number of well-known musicians, including Rihanna, Ne-Yo, and others.
10. Marshmello
DJ Chris Comstock, often known as the Marshmello, is a great DJ and EDM producer known for his signature marshmallow hat. The musician has created a distinct 'feel good' EDM genre that quickly entices listeners.
He cooperated with many musicians while working on remixes and compositions. His songs have charted in the top 30 on Billboard's Hot 100.
This is our list of the world's top DJs. Don't be dismayed if your favorite DJ isn't on the list. Also, tell us about your favorite DJ.