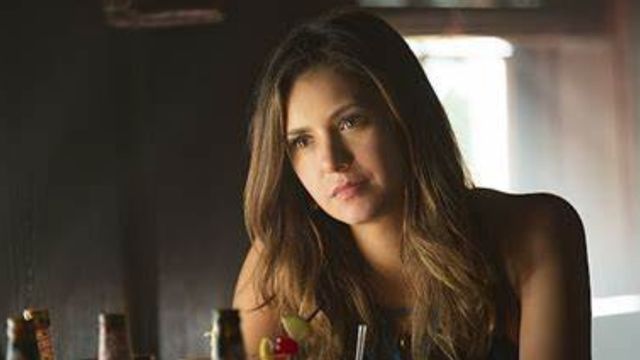 Why Did Nina Dobrev Leave The Vampire Diaries After Season 6? Here's All You Want to Know!
The Vampire Diaries was a popular eight-season series, but main actress Nina Dobrev stepped out from a full-time position after season six, and here's the answer to WHY?
Elena Gilbert was a main character on The Vampire Diaries for a long time, until actress Nina Dobrev left the show at the end of season 6. The supernatural drama was created by Kevin Williamson and Julie Plec and was based on L.J. Smith's bestselling novel series of the same name. The Vampire Diaries started in 2009 and continued for eight seasons, with one of the most watched series launches in CW history. It has now produced two similarly successful spinoffs, The Originals and Legacies.
What Happened to Elena Gilbert In the Show?
The Vampire Diaries began with Elena still grieving the loss of her adopted parents in a car accident in the fictitious town of Mystic Falls. Her life became much more difficult when she became involved in a love triangle with vampire brothers Stefan and Damon Salvatore. Elena and her friends were frequently entangled in different nefarious conspiracies and factional struggles between opposing supernatural entities such as werewolves, witches, hunters, and ghosts. The series also featured Steven R. McQueen as Elena's brother Jeremy Gilbert, Kat Graham as Bonnie Bennett, and Candice King as Caroline Forbes, among others. Despite the big cast, Dobrev was at the heart of The Vampire Diaries, portraying many incarnations of Elena and countless doppelgängers.
Dobrev confirmed in 2015 that she will depart The Vampire Diaries after the season 6 finale. Many speculated that her breakup with co-star Ian Somerhalder (who portrayed Damon) influenced her choice. Nevertheless, it turned out to be incorrect, and the two remain excellent friends to this day. In fact, Dobrev said in an Instagram post that she'd always imagined Elena's journey to be divided into six seasons. Throughout her career, Dobrev has portrayed "a human, a vampire, a doppelgänger, a mad immortal, a doppelgänger trying to be human, a human pretending to be a doppelgänger." Similarly, her numerous characters had been "kidnapped, died, resurrected, tormented, cursed, body-snatched, and much more."
Read More- What is the True Reason Amy Carlson Quit Blue Bloods at the End of Season 7?
What made Elena Gilbert Left the Show?
Under normal conditions, playing the lead in a TV program is a demanding undertaking. Given the variety of roles Dobrev portrayed and the brisk pace of The Vampire Diaries tales, it was no doubt doubly so in this situation. Elena had been through so much in the previous six seasons that there were few new avenues to explore. As a result, despite her obvious affection and devotion to the cast and crew, it's logical that Dobrev would welcome a break and new challenges. Following her departure from The Vampire Diaries, Dobrev appeared in a variety of other series and films, including the cult horror parody The Final Girls. As a result of her absence, other supporting characters were able to appear.
Seasons 7 and 8 of The Vampire Diaries focused on digging further into Stefan and Damon's difficult fraternal connection, which frequently acted as a cause of tension and emotional pain. Similarly, the writers made Stefan and Caroline's romance more prominent. Such twists increased the show's popularity, allowing it to continue for two more seasons. Dobrev would return momentarily, though, as Elena and her wicked doppelgänger Katherine in the Vampire Diaries series finale. The actress's lengthy absence from The Vampire Diaries, although leaving a gap, did little to prevent the character's tale from coming full circle.
Read More- Here's Why Danny Masterson's Rooster Probably Won't Be Back on 'The Ranch'?
Conclusion
Elena resolved to let Bonnie live out her life and awaken when Bonnie died. Elena said her goodbyes, and it was the last time fans saw her until the series conclusion.
Nina Dobrev reprised her roles as Elena and Katherine Pierce in The Vampire Diaries' series finale.
We Hope you got all your answers for why our favorite fictional character left the show. Stay Tuned with us for more such Information only on our site- Honk News – Entertainment Unleashed Here. Also, share this with your friends & family!