How to Resolve WHEA Uncorrectable Error in Windows 10?
Windows has a lengthy history of blue screen issues with a stop code and software and hardware errors. You may still face a BSOD issue even with the most recent Windows operating system. Because they occur at random, blue screen of death error messages are among the most irritating Windows difficulties.
They appear to occur exclusively when you are working on something essential. You might be unable to save it before the Blue Screen of Death. In this instance, it is critical to ensure that your computer is functioning correctly so your productivity does not suffer.
This article describes how to resolve the WHEA Uncorrectable Error and prevent it from recurring.
What Is the Uncorrectable WHEA Error?
A hardware fault is WHEA UNCORRECTABLE ERROR (Windows stop code 0x0000124). There are several common causes of a WHEA UNCORRECTABLE ERROR (abbreviated WUE), and the majority of them are related to your system hardware:
Defective hardware (Damaged hard drives, GPU, CPU, PSU, corrupt RAM, etc.)
Problems with driver compatibility
Problems with heat and voltage (Overclocking and voltage changes)
Windows system or registry file corruption
Although it is not always the reason, voltage difficulties are a prevalent cause of this Windows error. The WUE notice and 0x0000124 stop code indicate the nature of the error, but inspecting the error dump file will reveal further details. Your error dump file (.DMP) is located at C:/Windows/Minidump and has a timestamp.
Unfortunately, we cannot provide answers for every problem, but the fixes listed below should resolve your WHEA UNCORRECTABLE ERROR.
How to Resolve the WHEA Uncorrectable Error?
Remember the list of common system hardware problems that cause WHEA UNCORRECTABLE ERROR? The section that follows elaborates on some of those hardware aspects and presents a few possible remedies.
Windows 10 Should Be Updated
When you are encountering problems with Windows, the first thing you should do is check for new Windows updates. Checking for new updates for your computer is simple; simply click "Check for Updates" in the Windows Update utility. It is possible that the present version of Windows already contains issues, in which case Microsoft may release a newer version to remedy the issue.
Follow the steps below to install the most recent Windows update and resolve any software or hardware issues on your computer.
1. On your computer, press the Windows key to enter the Start Menu.
2. Then, click the Gear symbol to access Windows Settings and navigate to the Windows Update & Security section.
3. Next, go to Windows Settings and select Update & Security.
4. After you've clicked Update & Security, Select check for updates from the Windows Update message and follow the on-screen directions to download and install the update on your machine.
After updating, restart your computer and attempt to use it normally to determine if the WHEA uncorrectable problem and other software and hardware errors persist.
Examine Your Ram
The WHEA uncorrectable error might also arise when your computer memory is not correctly positioned in the RAM slot. You can attempt opening your computer case to access the motherboard if you know how to work around hardware components and are used to fixing any hardware issue. After that, gently remove the RAM sticks from your motherboard and clean the contact points with alcohol and cotton.
After that, replace the memory in the RAM slots on your motherboard and restart your computer normally. Now, use it for a few minutes to see if the WHEA blue screen error message still appears after wiping your memory.
However, if you are still experiencing WHEA hardware error messages after verifying your RAM, you can try the following technique below to resolve the issue on your machine.
Run CHKDSK
Windows Check Disk is a built-in Windows utility that allows you to check system files on your computer and automatically attempts to correct any problems discovered on the hard drive.
You can do this step without using the advanced startup to boot into safe mode and simply execute it in standard Windows mode. Some of your system files may have become corrupted during use or while updating Windows.
Follow the steps below to run Windows Check Disk on your hard drive.
1. On your computer, hit the Windows key + S and type Command Prompt into the search bar.
2. Select Run as Administrator to start Command Prompt with administrator rights.
3. Finally, in Command Prompt, type chkdsk /r and press Enter.
Windows Check Disk will now try to repair all of the damaged files on your Windows PC. Wait for the process to finish, then restart your computer and test to see whether the WHEA blue screen error still occurs.
Reset Your BIOS/UEFI Configuration
If deleting your BIOS/UEFI overlock settings does not resolve your WHEA UNCORRECTABLE ERROR, rebooting your entire BIOS should. There is an option to conduct a full BIOS settings reset or load the default BIOS setup somewhere in the BIOS menu. Find and select the appropriate option.
Update Your BIOS/UEFI Configuration
Again, the process varies greatly depending on the brand of your system's motherboard. Some BIOS/UEFI settings can be downloaded and updated automatically using a desktop tool. Other manufacturers need you to download and flash the BIOS update and firmware yourself.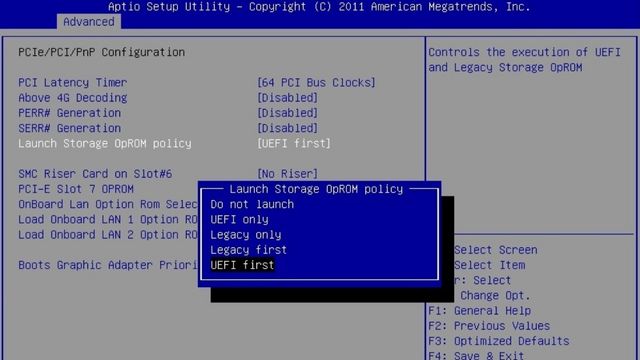 Do you know what motherboard you have? Install and launch CPU-Z. Navigate to the Mainboard tab and look for the manufacturer and model of your motherboard. This page also contains your BIOS brand and version.
Using this information, conduct an internet search for "[your motherboard manufacturer + model] bios update." For example, I would look for "Micro-star ms-1796 bios update" for my system. You should be able to locate instructions, tutorials, and possibly even a video or two.
Update Your Drivers
When it comes to blue screen error messages on your computer, corrupted and outdated drivers might also be the issue. Drivers are required for your Windows computer to communicate with the hardware devices to which it is attached.
Follow the instructions below to check for driver updates without entering safe mode.
1. On your computer, hit Windows Key + S and type Device Manager into the search bar.
2. Next, click Open to open the Windows Device Manager.
3. Next, expand each of the devices installed on your computer by clicking on it.
4. Finally, right-click on the driver that was installed on your computer and select Update Driver.
Repeat the process until all of your computer's drivers have been updated. After you've updated the drivers, restart your computer and use it for a few minutes to see if the WHEA issue persists.
Use the Windows Memory Diagnostic Tool to Check Your System's Memory
If you encounter any errors that could be caused by software or hardware issues, such as a failing hard drive or RAM, you should use Windows-provided tools. You can use the Windows Memory Diagnostic Tool to troubleshoot any RAM difficulties. Follow these instructions to start the tool.
To open the run command line, hold down the Windows and R keys at the same time. Enter "mdsched.exe" into the search box. Click "Restart now and check for problems" on the Windows Memory Diagnostic window.
Your computer will then restart, and a blue screen will appear, displaying the status of the RAM scan. If there are no problems with your RAM, your computer will restart normally; otherwise, the utility will display a notice.
Must Read: Fix the Netflix Error Code: M7111-5059! Just Few Easy Steps!
Conclusion
Bluescreen errors are vexing. Even more so if you don't know which piece of hardware is causing the problem. The solutions listed above will resolve your WHEA problem, but beware that tampering with your hardware may result in it reappearing.