All things to know about Hasan Minhaj's Wife – Beena Patel
Early life, family, educational background
Beena Patel was born in California, USA on February 1, 1985, under the sign of Aquarius. There is hardly little information available regarding Beena's childhood because she keeps her private life and family private. She is Hindu and speaks Spanish, Gujarati, and Hindi well. She graduated from high school in 2003 and went on to study psychology, neuroscience, and behavioral analysis at the University of California, Davis.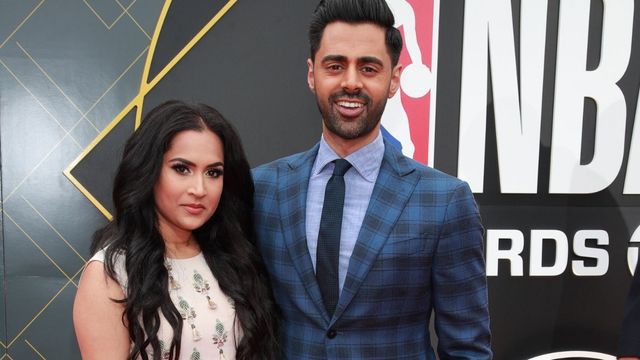 After receiving her Bachelor of Science in 2007, she continued her study the following year by enrolling in her alma mater's school of medicine and earning her master's degree in public health: epidemiology, biostatistics, and health policy. Patel increased her ambition, which was already great at the time. She earned her PhD in Health, Health Care Administration, and Management from the University of California, Los Angeles between 2010 and 2013. This formally elevated her to the rank of Dr. Beena Patel.
Career
At her time at university, Beena was part of the school's admission committee. During her PhD, she also became involved in a number of medical research projects. While still in school, she became associated with numerous companies and volunteer activities, which helped her resume.
Related- Bre Tiesi's Husband or to Whom is Bre Tiesi Dating?
She continues to collaborate with reputable healthcare organizations, such as the University of California Center for Health and Research. She was a clinical research coordinator at Retinal Consultants in California in 2007, a medical practice that specialized in illnesses of the retina, vitreous, and macula. Patel worked as a clinical operations analyst and account manager for Cave Consulting Group the next year, a technology business that delivers tools to improve the efficiency and quality of healthcare delivery.
She is presently the Senior Transformation Consultant at Vituity Cares, a non-profit organization and foundation that aims to empower those who are disadvantaged and under-represented because of their racial or economic status. In addition, the foundation seeks to address the healthcare equity gap.
In December 2020, the NPO held its inaugural virtual gala with the theme "Change the World." Hasan, Beena's husband, celebrated his wife on Instagram, writing, "For years she has worked diligently in public health." She has worked with homeless veterans and underprivileged areas, and today she is launching the pinnacle of her efforts.' She also works with MedAmerica as a management consultant.
Personal Life
Beena met Hasan Minhaj while both were students at the University of California, Davis. In 2015, the two college sweethearts married in a large traditional wedding ceremony. 'I met the love of my life there,' Minhaj revealed in a 2017 interview with Bustle (university). It's insane. When you are living your life, you are unaware that history is unfolding in real time. So, as a freshman, I was residing on the peaceful floor of the Thoreau dormitories when I first spotted her. She was merely a girl I had a thing for. I had no idea she'd become my wife.' Despite the fact that Beena is Hindu, and Hasan is Muslim, their religious origins did not stand in the way of their love.
Patel and Minhaj received their first kid, a girl whose name and face have not been released to the public, in April 2018, and will welcome a baby boy in March 2020. Hasan quipped on Instagram that "the Minhaj family expands and according to Beena, it's done expanding." But you never know with shooters.' Beena and her husband keep their children's identities hidden from the public eye, never revealing their names or showing their faces on social media. Beena's Instagram account is private.
Who is Hasan Minhaj?
Hasan Minhaj is a stand-up comic, television personality, and producer. Hasan was born in Davis, California to parents who came to the United States from Aligarh, Uttar Pradesh, India.
His mother returned to India immediately after his birth to finish her medical studies. Minhaj was raised Muslim yet speaks Hindi and Urdu. His younger sister is a lawyer in San Francisco Bay. Minhaj attended Davis Senior High School, where he graduated in 2003. He continued his education by enrolling in the University of California, Davis, where he majored in political science and graduated in 2007.
Related- Whom Sssniperwolf is Dating?
Manhaj's enthusiasm in comedy peaked in college after seeing a Chris Rock stand-up show, and it wasn't long before he was doing his own material all over San Francisco. He won a competition to be the "Best Comic Standing" in 2008, and he opened for stand-up comedian and star Katt Williams.
Minhaj subsequently relocated to Los Angeles to pursue a career in comedy. He had a recurrent part in the comedy program State of Georgia in 2011, then he was added as a correspondent on the daily show in 2016. A role that catapulted him to fame. The comedian didn't hold back when criticizing the political elite at the White House correspondent's dinner in April 2017, when he was one of the speakers. He adapted his off-Broadway special "Hasan Minhaj: Homecoming King" into a Netflix special that earned a Peabody award. The following year, Minhaj revealed that he will begin presenting his own Netflix show, "Patriot Act with Hasan Minhaj," in 2018.
Appearance, clothing style
Beena is a stunning woman who is 5ft 3ins (163 cm) tall and weighs 125lbs (56 kg). Her hair is dark, and her eyes are brown. Beena is frequently spotted on the red carpet with her husband, dressed elegantly in designer clothes.
Net worth and salary
Beena is reported to have a net worth of around $50,000, while her husband's net worth is reputedly over $3 million.
Stay Tuned for more such Updates!