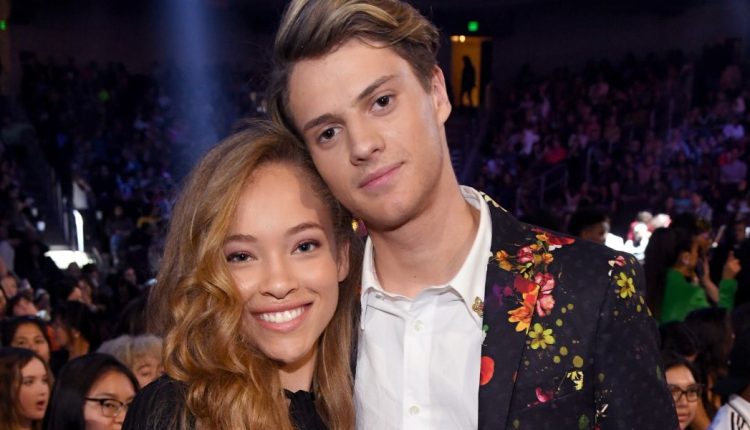 Is Jace Norman Single? Rumors About Nickelodeon Star's Relationship
What is the status of Jace Norman's romantic life? Since the 2014 premiere of Henry Danger, fans have been obsessed with the Nickelodeon star, but he has kept his personal life out of the spotlight. Continue reading for further information.
Who is Jace Norman?
Jace Norman is an American actor best known for his role as Henry Hart / Kid Danger in the 2014-2020 Nickelodeon television series Henry Danger. In addition, he has appeared in a number of Nickelodeon original films, including Splitting Adam, Rufus, Blurt, and Bixler High Private Eye.
Five Nickelodeon Kids' Choice Awards for Favorite Male TV Star have been bestowed upon him. He was born in Corrales, New Mexico on March 21, 2000, and moved to Southern California when he was 8 years old. He is also a producer and co-founder of the social media influencers' platform Creator Edge Media.
Is Jace Norman Single?
Jace Norman is not married, and it is said that he is single right now. In the early days of the Nickelodeon series, fans believed that the actor was romantically involved with his co-star Riele Downs. Since then, however, they have denied the rumors and remained close as friends, just like their characters Henry and Charlotte, who fans "shipped" throughout the course of the show.
Although his current relationship status is unknown, he previously dated Isabela Merced, a former Nickelodeon cast member. They were together for a few months in 2016, but Jace revealed their separation in November of that year.
"Yeah, we're just friends," he told Just Jared Jr. at the time. When it comes to what he shares on social media, the actor explained that he does not "like to let people dictate what happens."
The actor continued, "I'm fine with letting them know what's going on in my life and stuff, but… if you listen to all the comments, you lose control. I am not very cautious. I do whatever I want."
There have been rumors about him dating several people, including his co-star on Henry Danger, Riele Downs, and singer/actress Isabela Moner. There was a rumor that Jace Norman's wife is Shelby Simmons, but this is not true. They were at the 2019 Nickelodeon Kids' Choice Awards together, but they are not dating.
Are Jace Norman and Riele Downs Dating?
No, they don't. The two denied any dating rumors. The alleged Riele Downs and Jace Norman relationship is revealed to be purely platonic. Around the time the rumors started, Jace was dating Isabela, one of his Splitting Adam co-stars.
Who Else Has Been Romantically Related to Jace Norman?
Over the years, the well-known actor has been linked to a number of women. Here's an overview.
Isabela Merced is an American actress and singer whose real name is Isabela Yolanda Moner. Since 2019, she has gone by the stage name Isabela Merced. On the Nickelodeon show 100 Things to Do Before High School, she played the main character, CJ Martin. They met on the set of the movie Splitting Adam. Then, they went out for a few months before they broke up.
Cree Cicchino: Cree is an actress from the United States. She got her start as an actress when she was young and played Babe, one of the main characters in the Nickelodeon comedy show Game Shakers. It was said that she dated Jace for a short time in 2018.
Shelby Simmons is an American actress who is known for her roles in Selfie Dad and The Prince of Peoria. It was said that she and Jace were dating in 2019. They even went to the Nickelodeon Kids' Choice Awards together that same year. After a short time, they broke up.
Does Jason Norman Involve Controversy?
Jace Norman has not been involved in any major controversy, but his life and career have not been without obstacles. He disclosed that he was bullied in middle school for being dyslexic and that he felt hopeless and different from his peers.
Additionally, he has used his platform to raise awareness about bullying and to encourage his fans to pursue their dreams. Some individuals have criticized his appearance and aging, describing him as ugly or unrecognizable.
He has not, however, allowed these negative comments to affect his self-esteem or success. He is still a well-known actor, producer, and entrepreneur who has received numerous accolades.
Final Words
Jace Norman, the popular Henry Danger actor, keeps his romantic life private, and it is unknown if he is currently in a relationship. He has previously been linked to co-stars Riele Downs and Isabela Merced, but those relationships have ended.
Jace is still dedicated to his career and has used his platform to raise awareness about bullying. Despite his detractors, he continues to thrive and inspire others.
Let us know what you think about this post. This will assist us in improving our posts. Visit our website for more information.