Causes and Fixes of Disney Plus Error Code 39! Check Now!
Disney Plus error code 39 is a rights management code that usually signals that the streaming service requires a secure connection, which your streaming configuration cannot supply. A problem with your Disney Plus app, streaming device, HDMI cable, or even your television may be obstructing a safe HDMI handshake. If your issue is along those lines and you can resolve it, the error code 39 will be removed.
What Exactly Is Error Code 39?
When you see Error Code 39 on Disney Plus, the following message will appear: "This implies that the video you are attempting to watch cannot be viewed at this time." This could be due to a lack of rights or another issue with Disney+."
Although the notice appears to be serious, it normally displays when you connect too many devices to Disney Plus at once. If that's not the case, it's possible you're attempting to access the service via your Xbox One console. Many users have complained that streaming Disney Plus on their Xbox One and another device at the same time generally results in Error 39.
What Causes Error Code 39 in Disney Plus?
When the video you want to watch is momentarily unavailable, you will see Disney Plus Error Code 39. This could happen for the following reasons.
Attempting to use Disney Plus on an unsupported device
Requesting content that is regionally restricted
Wi-Fi signal strength is low.
A large number of requests for specific video content
Infringement on Digital Rights Management
HDMI interface problem
How to Fix Error Code 39 on Disney Plus?
Because it is a transitory problem, you can try restarting Disney Plus as a workaround. You must ensure that the app or browser is entirely shut down. Then, to clear the excessive RAM consumption, restart your streaming device. It will also terminate any background apps/programs.
After the device restarts, you can resume using Disney Plus. If restarting does not work, you can try the fixes listed below.
Replay the Video if Necessary
Surprisingly often, streaming issues are transient and disappear when you merely try again. Give the video another try; it may start playing properly again later.
Try the other troubleshooting methods if it still doesn't work, or if it starts playing, then stops and displays Error Code 39.
Restart the App or the Device Entirely
A simple software error, such as a faulty data cache, might occasionally interfere with video playback. This can occur on any device, therefore restart the app or, if preferable, the entire device.
The method for closing an app differs depending on the device, but here's how to close apps on Android and how to close apps on iPhone. Similarly, restarting each type of device is slightly different, but here's how to restart an iPhone. On Android, you can normally get the Power symbol by swiping it down from the top of the screen. Do you own an Xbox One? This is how you restart the console.
Change HDMI Cables or Use a Different HDMI Port
If restarting your device did not resolve the issue, the HDMI connection is usually the next most likely suspect. If you're attempting to play a video through an HDMI-connected device, such as an Xbox to a television or a computer to a monitor, HDMI may be to blame.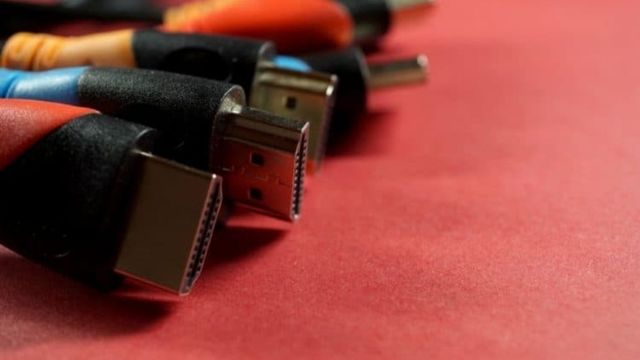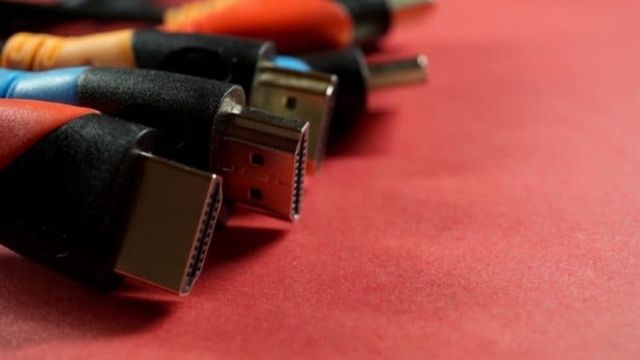 There are two things to verify here: the cable itself and the HDMI port into which it is inserted. Troubleshoot both if possible. Begin by switching the HDMI cable. It should be HDMI 2.1 compliant, and for optimal results, utilize a short, undamaged cable. If that doesn't work, try connecting your cable to a different HDMI port on your device and display.
Change Your Streaming Device
Attempting to stream the video on a different device can teach you a lot. If it doesn't work on your Xbox, try watching it on your phone or in a browser on your laptop. If one works and the other does not, you have most likely narrowed down the problem to a specific device and can try to solve the problem another day while watching the video on the working device.
Log Out of Disney Plus on Other Devices
Finally, it's possible that you have too many devices logged in. To eliminate this risk, log out of Disney Plus on as many devices as possible (computers, gaming consoles, phones, and tablets) and try to watch the material on only one device that is logged into Disney Plus.
Contact Disney Plus Customer Service
If you continue to encounter error number 39 on the video, your last option is to contact Disney Plus customer service. You can notify them of the problem. You can also contact them via phone or live chat.
Clear Disney Plus Data Cache
You will receive an error code as a result of several requests for certain video material. Restarting the program or browser may not always be enough to halt the background processes. As a result, you can clear cache data to refresh the cached data. After clearing the cache, the movie you requested should start playing.
Must Read: Quick Fixes for Netflix Error Code: M7361-1253!
Conclusion
If you try all of these troubleshooting steps and the video still doesn't function, the issue is most likely with Disney Plus. The content may have been accidentally made available in your region, for example, but Disney does not have the right to play it there. Or there could be another technical correct issue. This isn't a problem you can repair, but you can check back later to see if it's been resolved.