Who is in the Dirty John Season 2 Cast? Let's Find Out!
In this article we will talk about the cast of The Dirty John Season 2. Season two will not feature Connie Britton or Eric Bana, since the program will have a new cast and a whole new real crime narrative.
Dirty John, a podcast turned TV program based on a true event, debuted on Bravo before being picked up by Netflix. Alexandra Cunningham developed the series. It was written by Christopher Goffard, Cunningham, and numerous other prominent writers. The series is directed by Jeffrey Reiner. The first season of the true crime series consists of eight episodes, each lasting around 60 minutes.
Dirty John takes us on a trip packed with deception, betrayal, and criminality, concentrating on John Meehan, the legendary sociopath said to have been born into hustling, who managed to deceive a succession of affluent ladies to his benefit through his philandering ways, charm, and manipulative abilities. The series' concept is to provide insight into the guy via the perspective of one of his victims who became entangled in his web of lies and deception. Dirty John received Golden Globe nominations for Best Actress and Critic Choice nominations for Best Actress and Best Supporting Actress in a Limited Series. The actors and directing of the show have received positive feedback.
Who's in the cast of Dirty John season 2?
The program is based on actual crime stories from Christopher Goffard's podcast. The first season aired on Bravo, however the second season will air on the USA Network. Dirty John: The Betty Broderick Story is the title of the second season.
The following actors will portray the genuine crime narrative-
Amanda Peet as Betty Broderick
Amanda Peet will play Betty Broderick, who was convicted of second-degree murder and is currently incarcerated.
Amanda, 48, made her feature debut in Animal Room in 1995.
She has since appeared in films such as The Whole Nine Yards, Identity, and The Way, Way Back in 2013. On television, she appears in the comedic series Brockmire.
Christian Slater as Dan Broderick
Betty's ex-husband, played by Christian Slater, is killed in cold blood.
He began his career in 1985 and has since acted in Heathers and the television series Mr. Robot, for which he received a Golden Globe nomination. He is also well-known for his work as a voice actor, having appeared in films such as The Ten Commandments, Igor, and Discovery Channel's Dinosaur Planet.
Related Article- The Cast of The Bold And The Beautiful New, Departing, and Returning Characters in 2022!
Rachel Keller as Linda Kolkena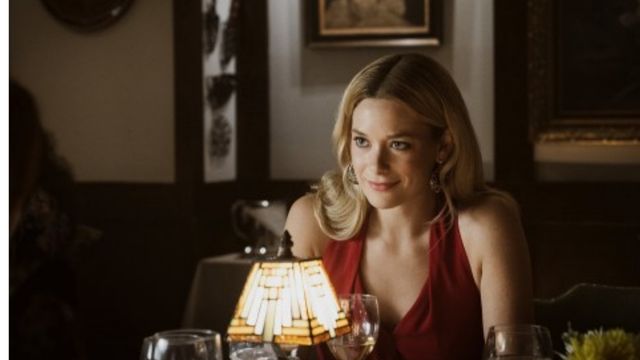 Rachel Keller plays Dan's second wife, as well as his previous assistant. Rachel, 27, is perhaps most recognized for her part in Legion, but she began her career in short films and has guest appearances on The Mentalist and Supernatural. She also appeared in the 2019 Netflix drama series The Society.
Lily Donoghue
Tracy Broderick is played by Lily. Betty has two kids called Kim and Lee, so it's unclear who she is right now. Lily has appeared in Dr. Bird's Advice for Sad Poets and Black Christmas, both of which were released in 2019.
Dirty John Plot: What is it about?
The film Dirty John is based on a real story about the infamous John Meehan, a lovely young man with skeletons in his closet. It all starts with a woman falling head over heels for this attractive conman. Debra Newell has two kids, Terra and Veronica, and appears to have the perfect life: she is attractive, prosperous, and owns a home in one of California's most coveted coastal communities, Newport Beach. The only thing she believes is lacking in her life is love. That's when she comes across Dr. John Meehan on a dating website, who woos her and makes her fall head over heels for him with his charm and gentlemanly behavior. He whisks her away in a whirlwind affair, eventually marries her.
Soon after, her children become suspicious of his actions, including the fact that he pretends to be an anesthesiologist and a war veteran, and engage an investigator to uncover his deepest secrets, which he has been hidden from her all along by manipulating their mother. When Debra discovers the truth about John, reality hits her hard. According to the podcast's original circumstances, Meehan is killed by the youngest of Newell's daughters, Terra, who kills him in self-defense to prevent being taken by him. Try this intriguing series to learn the truth about John and the consequences of the disclosure.
Related Article- The Color Purple Filming has Officially Concluded, Let's Get to Know About It's Cast!
What time is Dirty John season 2 on?
Dirty John Season 2 aired in the United States at 9 p.m. on the USA network. Season two will be available on Netflix outside of the United States, with the streaming service serving as executive producer.
In an interview, Britton revealed her thoughts on season two, adding, "I honestly haven't even really had a talk about it," according to the source. "However, that will be a whole other tale." Season 2 will also be "a new and self-contained plot, with specifics to follow at a later date," according to Deadline.
This is all about the Dirty John Season 2, Stay Tuned for more such Updates!