Debby Ryan was how old when she acted in Jessie?
Have you seen our loving Jessie on Disney? Ofcourse yes! In this article we will find out that hoe old was Jessie in real life when she enacted the role.
Debby Ryan is a well-known actress and singer best recognized for her role as Jessie Prescott on the Disney Channel sitcom Jessie. From 2011 until 2015, the sitcom recounted the narrative of Jessie, a young lady from a tiny town in Texas who becomes a nanny for a wealthy family in New York City. Fans of the program may be wondering how old Debby Ryan was when she starred in Jessie. In this blog article, we'll look at Debby Ryan's age on the program, as well as her life and career before Jessie.
Introduction
Debby Ryan rose to prominence on Disney with the Sprouse twins, but she quickly outgrew the character of Baily Pickett. Though she co-starred with the Sprouses on 'The Suite Life on Deck' from 2008 to 2011, it was 2011's 'Jessie' that really allowed her to flourish.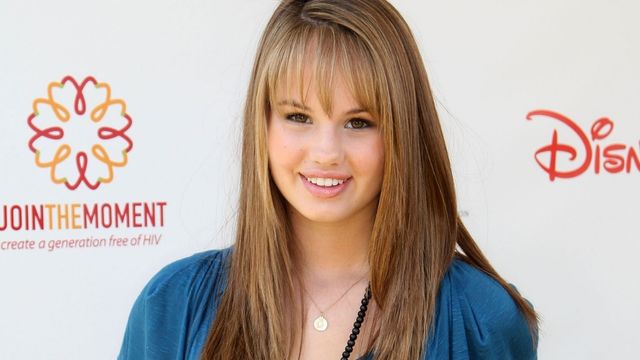 Debby was cast as Jessie, which required her to collaborate with other young Disney talents such as Cameron Boyce, Peyton List, Skai Jackson, and Karan Brar. Debby didn't stop there when the show was a success. In reality, she's had an intriguing life outside Disney, though she can't exactly say she's left the series behind.
Related Article- How Old Was Thomas Brodie Sangster In Nanny Mcphee!
Early Life and Career
Debby Ryan was born in Huntsville, Alabama on May 13, 1993. She began acting at an early age and debuted in a commercial for the mobile phone firm Boost Mobile. Ryan's breakthrough role was as Bailey Pickett on the Disney Channel sitcom The Suite Life on Deck in 2008. The sitcom was a spinoff of The Suite Life of Zack and Cody, and it followed Zack, Cody, and their buddies during their semester at sea aboard a cruise ship. Ryan was a regular on The Suite Life on Deck till it ended in 2011.
The Role of Jessie on Disney Channel
Debby Ryan was cast as the star in the upcoming Disney Channel program Jessie in 2011. The tale revolved around Jessie Prescott, a small-town girl who travels to New York City to work as a nanny for the Ross family, which included a movie director, his business mogul wife, and their four boisterous children.
Jessie is in charge of the youngsters, who frequently get into mischief and require her leadership. Jessie, Ryan's character, is a bright, ambitious, and kind young woman who acts as a role model for the children and viewers.
Debby Ryan's Age during Jessie
Debby Ryan was 18 years old when Jessie launched on Disney Channel in 2011. She was only 18 when the show's first season ended in 2012. Ryan turned 19 during the second season of the show, which aired between 2012 and 2013. She turned 20 during the third season of the show, which aired between 2013 and 2014. Finally, Ryan turned 21 in the fourth and last season of the show, which aired in 2014 and 2015. Debby Ryan was thus between the ages of 18 and 21 when she appeared on Jessie.
Related Article- How Old Was Hisaye Yamamoto When She Died? Let's Find Out!
Conclusion
Finally, Debby Ryan was between the ages of 18 and 21 when she appeared in the Disney Channel sitcom Jessie. Ryan's character, Jessie Prescott, was a popular and approachable figure for many young viewers, and Ryan's talent and charisma contributed significantly to the show's popularity. Ryan has continued to act and pursue a music career after her time on Jessie, with many new projects and milestones on the future.
this is all about the Disney's one & only Jessie Prescott, Stay Tuned for more Updates!