Is Bao and Johnny still together from MAFS Season 13? Let's Find Out!
'Married At First Sight,' or 'MAFS,' stands out among dating reality programs due to its unique idea of bringing two complete strangers together for the first time at the altar where they marry. The show then follows the couples as they negotiate married life and eventually decide whether or not to divorce.
In season 13 of 'MAFS,' Bao Huong Hoang and Johnny Lam piqued viewers' curiosity by becoming the show's first Asian pair. They appeared to be a good match for each other, and supporters hoped the two would last. Now that the season is over, many are wondering whether Bao and Johnny survived together. So, here's everything we've discovered!
The Married At First Sight Journey of Bao Huong Hoang and Johnny Lam
Bao and Johnny had a startling start to their relationship when they found they had previously known each other due to being in the same social circles. There was also a little hiccup when Johnny discovered that Bao had left him at "maybe" on most dating apps. However, the couple quickly reconciled their issues and looked forward to what they believed would be a memorable day. Their honeymoon went rather smoothly, proving that if Bao and Johnny set their minds to it, they might have amazing chemistry. Furthermore, a boat journey during which Johnny plunged overboard helped Bao understand Johnny's value in her life and reinforced their bond.
Despite their efforts to establish common ground in order to work on their relationship, little issues continued to disrupt their marriage. The couple quickly became stuck since they couldn't agree on most decisions and couldn't come up with a solution, which led to several confrontations and altercations. Surprisingly, their squabbles were over trivial irritants, such as Bao despising Johnny's habit of washing before sleep and Johnny becoming irritated by Bao's snoring. Such concerns may have been simply resolved. However, Bao and Johnny's inability to admit their own flaws or make compromises exacerbated the situation.
Related Article- Are Katie and Derek from Married At First Sight Still Together? What Happenede to the Couple After the Show? Let's Find Out!
How Their Relationship Builds Up In The MAFS?
Throughout the thirteenth season of the program, it became evident that Bao and Johnny needed to improve their communication skills because a big gap was emerging between the two. However, neither Bao nor Johnny made an effort to connect, and the developing gap between them caused Johnny to reconsider. He even complained that their relationship lacked passion.
Johnny went so far as to declare that he wishes he had been matched with someone else and began criticizing Bao for not doing things his way. On the other hand, Bao stated that she was devoted to taking care of their home and did not understand why Johnny continued criticizing her for no reason. She, too, felt the marriage was doomed and expressed her concerns about Johnny's inability to commit. You must be curious as to where Johnny and Bao are.
Related Article- Is Noi and Steve from Season 14 of Married At First Sight Doing Well Together? Let's Find Out!
Are Bao Huong Hoang and Johnny Lam Still Together?
Regrettably, Johnny and Bao's present relationship status is unknown. When the show's decision day approached, Bao shared her doubts about their marriage. She stated that there was a significant communication gap and that their failure to achieve a solution further demonstrated their incompatibility. Although Johnny stated that he had never raised his voice during their fights, Bao disagreed, claiming that he recalled the events differently. Bao decided she no longer wanted to be married because of the countless troubles between the two.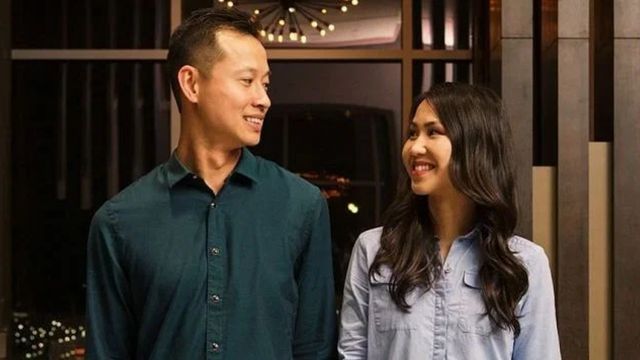 Johnny, on the other hand, believed that their marriage was not that awful and that with a little effort, it might be successful. He, too, was caught aback by Bao's choice and expressed a desire to remain married. However, there has been no further word about the pair since then. They've even deactivated their social media accounts.
Related Article- Are Clayton Echard & Susie Evans Still Together In 2022? Let's Find Out!
This, along with a dearth of information about their present relationship status, makes determining whether or not they are together very impossible. However, rumors stated in September 2021 that Bao was dating her fellow 'MAFS' castmate, Zack Freeman. Following that, both Bao and Zack rejected the reports, claiming that they hung out after stumbling into them other by chance.
Stay Tuned for more and Visit Honk News for more such Updates!