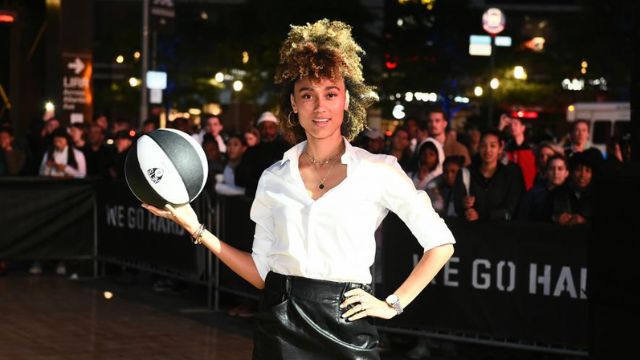 Ally Love Is Getting Ready to Host Netflix's Street Dance Series
Ally Love is a model and sports presenter from the United States. She is also a fitness trainer, as well as the CEO and creator of Love Squad. She was reared in Florida and attended the 'New World School of the Arts' as well as Fordham University, where she majored in dance.
She has collaborated with some of the world's most recognizable companies, including Adidas and Victoria's Secret.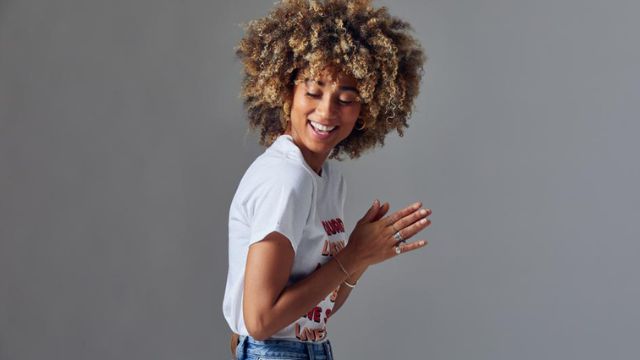 Career
Alley started her career as a dancer. She danced for the New York Knicks and toured North America with several ballet groups. She was later hired by a modeling agency and worked with major companies such as Reebok, Victoria's Secret, Doritos, and Women's Health Magazine. She is well-known as Adidas' global spokesperson.
Related- The Science Kingdom Is Ready to Take on the New Ocean Adventures With Dr. Stone: Ryusui!
Soon after, she began working in sports and fitness, exploring new chances as a host and so much more. Since 2012, she has hosted the Brooklyn Nets. She effectively interviewed every type of sports figure, including athletes, coaches, and spectators. Aside from athletics, she has been a Peloton teacher since 2017.
She also founded the Love Squad. Love Squad is a website for women that empowers and motivates them in their daily lives. The website focuses on both business wellness and female fitness. She moved her firm to New York City, where she launched innovative ventures such as group exercises.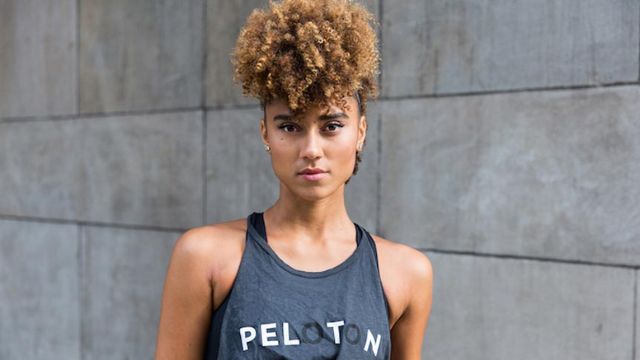 Net Worth
Her estimated net worth is $1.2 million. She gained money by modeling for various well-known companies. She is an Adidas worldwide spokesperson. She is also a host, so she makes a good living from the sports world and her successful blogging website.
Related- Why Summer Time Rendering Anime Is a Must-watch for Everyone?
Facts of Ally Love
1. In 1986, Ally Love was born in Tanzania. She immigrated to the United States with her parents as a youngster and was reared in Miami, Florida.2. Every year on April 6th, love celebrates its birthday. In 2020, she will be 34 years old.
3. When Ally was nine years old, she was hit by a car, and doctors told her she would never be able to walk properly again. However, Ally had fully healed and had no bearing on her future.
4. Love has been a passionate dancer since she was a child. She gradually developed an interest in exercise, which led her to pursue a career as a fitness instructor.
5. Love is the creator of a sports program called
6. Ally's net worth is estimated to be approximately USD $1 million, according to reports.
7. Ally is married, as evidenced by the fact that she refers to her spouse in her social media postings. However, no other information about her marriage is accessible.
8. Ally has her own Wiki page with details about her job and personal life.
9. Love has attracted hundreds of followers on social media. She is still on Instagram and Facebook.
10. Her Instagram account has around 480k followers.
Related- The Top 5 Best P250 Skins
Dance 100, A Special Street Dance Competition on Netflix
Netflix is launching a fun street dance competition series presented by Ally Love, who has already hosted two original workout programs for Peloton and has over 1 million Instagram followers. Dance 100 is a competition to find the next big choreographer. A series including popular dance routines from many genres. Love will host the show, which will feature the top 100 dancers of all time known as the Dance 100.
Eight qualified candidates choreographing, constructing, and performing in ever-expanding groupings. The Dance 100 team will then evaluate the dance groups' performances in order to remove one group each week, churning out the top performances week after week. Finally, the final two dance groups will be required to execute a spectacular street dance performance with Dance 100 members.
The show returns three weeks after NBC confirmed the adaptation of Talpa's adventurous reality show Million Dollar Island, with Studio Lambert producing the American version. Tim Harcourt, Stephen Lambert, Jack Burgess, Stephen Yemoh, and Saul Fearnley serve as executive producers for the show.
Ally Love will present Dance 100.
Ally Love, a fitness specialist based in New York City, has been contracted to host the Netflix series "Dance 100." Ally Love is a Brooklyn Nets player, Peloton teacher, and Love Squad founder. She has appeared in publications such as Glamour, Refinery29, The Cut, and ELLE Magazine. Ally Love was born in Brooklyn and reared there.
She received her undergraduate degree at the University of Miami, where she played basketball for four years until graduating in 2014 with a degree in sociology.
Related- Below Deck Season 9: Everything We Know So Far
Love began her career as a fitness trainer before moving on to become a fitness instructor on Equinox's YouTube channel. She subsequently worked on Equinox's marketing team before joining Peloton as a Master Instructor and Content Creator for their exercise platform. Ally is a multidimensional lady who has worked in many different parts of the entertainment world.
She's a sideline reporter for the Brooklyn Nets , a Peloton workout teacher, and much more. Ally utilizes her platform and influence to create settings that celebrate and encourage diversity. Her work involves organizing talks with people from many cultures, origins, and races about issues such as workplace beauty standards.
FAQ's
Why is Ally Love well-known?
Ally Love is a model, sports host, and the CEO of 'Love Squad.'
What is Ally Love's net worth?
Her net worth is believed to be $1 million. She has worked with some of the most well-known businesses and has her own thriving website, which gives her some impressive earnings figures.
Who is Ally Love's husband?
Andrew Haynes is her husband. The pair is content with their life in Manhattan.
What became of Ally Love?
Alley Love was nine years old when she was involved in an automobile accident. She has certain injuries that continue to bother her, but she is otherwise healthy and thriving.