When will the Yellowstone Season 4 Episode10 Air? Release Date and Other Information!
In this article we will discuss about everything you want to know about the Yellowstone Season 4.
Yellowstone Season 4 is expected to conclude on Sunday. In prior seasons, showrunner Taylor Sheridan has never failed viewers by delivering jaw-dropping endings.
Yellowstone Season 4 is also likely to conclude with a fascinating narrative, and a big character death in Episode 10 would not be surprising.
Where can we watch 'Yellowstone' Episode 10?
Yellowstone Episode 10 will premiere on the Paramount Network on Sunday, January 2 at 8 p.m. Eastern Time.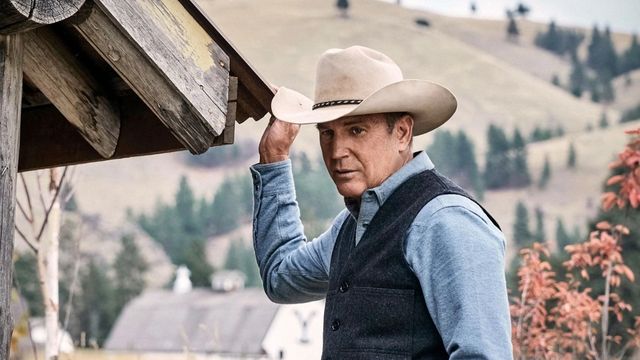 Viewers may also view the most recent episode the following day on the network's website. Those who do not have the channel can access it through a variety of livestreaming providers, including Fubo TV, Sling TV, DirecTV Stream, Philo, and YouTube TV. Season 4 will also be accessible on Paramount Premium beginning in March 2022.
What can we expect from the conclusion?
The Season 4 finale of Yellowstone is promised to be explosive. Fans should expect the death of a character, who may or may not be a Dutton.
Garrett Randall, Jamie's biological father, has been identified as John Dutton's assailant. There is speculation that Randall will die in Yellowstone Season 4, and Jamie will swap sides again and join the Duttons.
Related Topic- Sleepy Princess in the Demon Castle Season 2: Release Date/ Cast/ Plot and All the Latest Information
Beth may be seen making a significant step in favor of her family and, most importantly, to make her father John pleased. She has always felt the need to seek her father's favor, regardless of the consequences. The fourth season will almost certainly conclude on a cliffhanger.
Is Season 5 planned?
Yellowstone Season 5 has not yet been formally confirmed by the Paramount network, although indications indicate that it will be created. Yellowstone will continue after Season 4, according to actor Cole Hauser, who plays Rip in the show.
In an interview, he stated that showrunner and writer Taylor Sheridan is currently working on season 5. "Season five is going to be fantastic. I can't say too much about how we closed season four, but I believe the viewers will be pleasantly pleased."
Related Topic-Release Date for Witcher Season 3 and What More We Know About the Coming Netflix Series?
Yellowstone Season 5 is expected to be released in 2023. Meanwhile, the fourth season finale will air this weekend on the Paramount network.
This is all about the Yellowstone Season4. Stay Tuned with us for more such Updates!