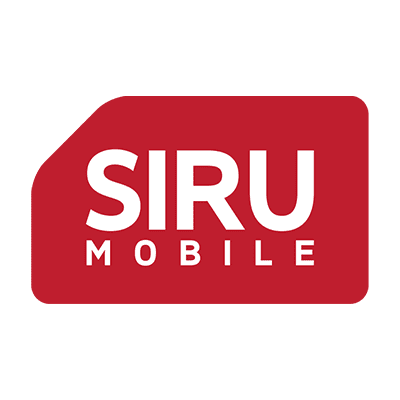 Siru Mobile Payment Method in Norway
The Siru Mobile payment provider is an innovative company with offices in 4 countries. The payment method enables people to send and receive money with their mobile phone acting as a gateway. Headquartered in Helsinki, Finland, where they have been operating since 2011, Siru also has additional locations around Scandinavia, including Norway, Sweden, the United Kingdom, and other global locations.
The company Siru mobile was born out of the need for an improved financial system. The founders recognized that many people were being left behind due to outdated technology, and they collaborated with more than 400 brands to make payments easy on mobile phone.
Getting Started
Creating an account is easy. All you need to do is verify your mobile with Siru and have an account that accepts deposits through the app. You enter some personal details when prompted by phone verification software. No more sitting around waiting for email confirmations either, which means faster access times.
Typically, there are two ways to access the service. You may receive a verification code via SMS, which allows you complete ownership of your account. But for users based in Norway, there's a MySiru wallet with additional features. The MySiru wallet is a secure and easy-to-use service that will provide you with other account overview features so your funds are safe.
What You Need
A mobile device like a smartphone or tablet
A subscription supporting the use of charge to mobile services.
A local subscription. Siru Mobile may not work abroad.
Managing Transactions
If you are a pay-as-you-go phone user, the money will automatically be taken from your mobile balance. Alternatively, if you have an annual contract or monthly billing, there is an option for adding more funds during checkout that they can use on top of what was already paid to make up for any difference.
To deposit money into your account, an e-wallet is better (and faster). To deposit using Siru Mobile, you need to visit the cashier page on the website and enter at least 10 Krone or pounds. You'll be prompted to provide some personal information like a phone number for authentication purposes. Remember, the minimum is £10; otherwise, you'll receive an error notification detailing the rejected deposits by SMS or MMS messages.
You can make deposits via:
Bank transfer
Credit/ debit card
Cheque
E-wallet
A significant downside is that one cannot withdraw funds from Siru Mobile.
For transactions to be successful, your number needs to be visible – payments may fail if your number is hidden or secret. But most importantly, the phone number you use to make payments should be the same as the one you registered with.
The Bottom Line
Siru mobile enables people to make online payments over a convenient and secure platform. Gamblers are fortunate because there are casinos that allow direct transactions from your MySiru wallet. The best thing is you do not even need a credit card (unlike most other online payment methods). All you need is a mobile phone subscription to access the fantastic mobile payment service.