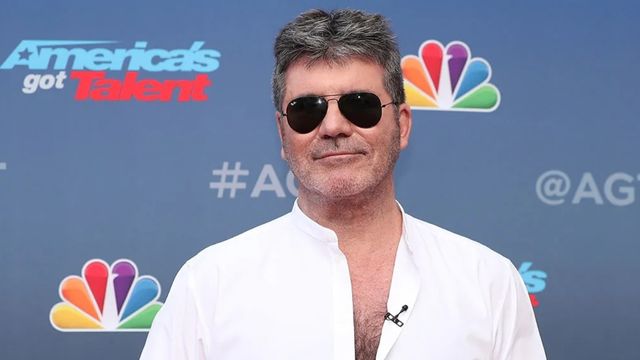 Simon Cowell Personal Life, Net Worth, Real Estate, Early Life, Career, Etc.
Simon Cowell has a net worth of $600 million as a British music executive and television producer. Simon is one of the most successful music and television media stars of the last 30 years. For more than two decades, he has been one of the world's highest-paid celebrities. In a regular year, he generates between $50 and $100 million from his many ventures. For example, he made $50 million between June 2019 and June 2020. The great majority of his earnings are derived from his work as a judge and producer on three shows, "America's Got Talent," "Britain's Got Talent," and "The X-Factor."
Early Life
Simon Phillip Cowell was born on October 7, 1959, in Lambeth, London, England. He grew up in Elstree, Hertfordshire. Cowell's siblings include a younger brother, three half-brothers, and a half-sister. Cowell went to Radlett Preparatory School and then to Dover College. He graduated from Windsor Technical College after passing English Language and Literature.
Early Career
In his adolescence, Cowell held a variety of odd jobs, including working as a runner on Stanley Kubrick's 1980 horror picture "The Shining," but he struggled to get along with his coworkers and superiors. Simon eventually went to work for his father, EMI Music Publishing executive Eric Philip Cowell. Simon began his career in the mailroom and worked his way up before leaving to launch his own label, E&S Music. He then worked for Fanfare Records for eight years until its parent firm was sold to BMG. Cowell subsequently established his own label, S-Records.
Related- What is Ryan Reynolds' Net Worth and Salary?
Interestingly, Simon Cowel and S-Records' first major success came from novelty releases based on popular television series such as "The Wiggles" and "Mighty Morphin Power Rangers." In 1995, he persuaded two actors from the UK television drama series "Soldier Soldier," Robson Green and Jerome Flynn, to sign with him and record the song "Unchained Melody," which they had performed on the show. The duo's track swiftly went to number one in the United Kingdom.
It was the best-selling song of 1995, and the group's self-titled debut album, released later that year, was the best-selling album of the year as well. They gave him his first million dollars, according to Cowell.
Idol and other Shows
Cowell joined the British television reality program "Pop Idol" in 2001, spawning a worldwide franchise that is currently watched in over 100 countries. As we all know, Cowell subsequently moved on to judge the Pop Idol spin-off, "American Idol," and his celebrity expanded owing to his iconic statement, "I don't intend to be harsh, but…" Cowell departed "American Idol" in January 2010 while the program was still the most popular show on American television.
Cowell's newest record label, Syco, serves as a platform for the talent shown on Syco TV, which produces the television series "The X Factor," "Britain's Got Talent," and "America's Got Talent."
Time magazine named Cowell one of the world's 100 most important persons in 2004 and 2010. In 2013, TV Guide ranked him tenth on their list of the "60 Nastiest Villains of All Time."
Related- Kathy Hilton Net Worth, Personal Life & More!
Cowell coordinated the recording and distribution of a charity song "Bridge over Troubled Water" to benefit the families of the victims of the Grenfell Tower fire in London in June 2017 and The London Community Foundation.
Cowell left his record label Syco Music in 2020 to focus on other endeavors. His label was tremendously successful throughout the years, and he handled musicians such as Noah Cyrus, Grace Vaner Waal, and Leona Lewis.
It was reported in July 2020 that Cowell is in discussions with streaming giant Netflix to create talent competitions for the service.
Cowell stated in 2020 that he and his son will collaborate on a seven-book series titled "Wishfits," with the first three novels set to be released in 2021 and the final four in 2022.
Personal Life
From 2002 until 2008, Cowell dated English television presenter Terri Seymour. From 2010 to 2011, Cowell was married to make-up artist Mezhgan Hussainy.
In 2013, Cowell began dating American Lauren Silverman. She was married to Cowell's buddy Andrew Silverman at the time. Andrew promptly filed for divorce based on adultery, mentioning Cowell and his wife in the official paperwork. Cowell and Lauren announced their pregnancy two weeks later. In August 2013, the divorce was finalized out of court. On February 14, 2014, Silverman gave birth to Cowell's son. After 13 years of dating, Cowell proposed to Lauren in January 2022.
Related- Bader Shammas Net Worth
Cowell is a supporter of Together for Short Lives, a UK organization that helps children with life-threatening or life-limiting illnesses. He also supports animal rights and has starred in a PETA film reminding drivers of the cruelty that may occur when their dogs are trapped in automobiles during the summer.
Simon gave $1.5 million to Feeding America and Feeding Britain during the 2020 Coronavirus epidemic.
Simon fractured his back in August 2020 while riding an electric bike on his Malibu property.
Salary Highlights
Simon's annual pay typically approaches $95 million when all of his different business endeavor revenues are added together. His highest season compensation on American Idol was $33 million. Cowell's final year as American Idol's presenter was in 2010, and he now presents his own program, The X Factor. Simon made $45 million between June 2017 and June 2018. He made $41 million between June 2018 and June 2019. He made $50 million over the next 12 months.
Real Estate
Simon Cowell spent $24 million for a beachfront property on Malibu's Pacific Coast Highway in 2017. The contemporary residence is situated on a secluded hill at the end of a gated road. The seven-bedroom, 7.5-bathroom property has beach views from almost every room, and the master suite has a fireplace, two baths, and even a spa/massage area. The pool, spa, BBQ, and lounge area are stretched out on the stone courtyard; the 1.63-acre property also has a tennis court, gym, and four-car garage.
It was reported in July 2020 that Cowell intends to sell his Los Angeles area property after leaving Syco Records.
Related- Miles Bridges Net Worth, Nationality, Career, News, and Other Information
Cowell also has a property in Beverly Hills that he bought for $15.5 million, a mansion in London's Holland Park, and a three-bedroom apartment on Manhattan's Upper East Side.
He spent $8 million for a Beverly Hills property in 2004. He renovated and upgraded the home for five years and millions of dollars. In August 2020, he sold this residence for $25 million.
Stay Tuned for More!