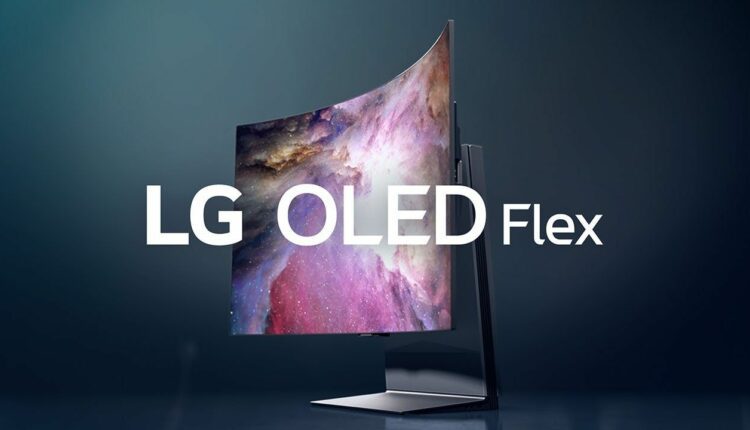 LG's First Bendable OLED TV Is Unveiled! Check Out Its Features!
LG has introduced its first bendable OLED television with a display that can be fully flat or bent. LG's most recent display technology enables the LG OLED Flex (model LX3), a 42-inch OLED TV, to curve into a 900R TV.
Curved displays provide a more immersive gaming experience, whilst flat screens are ideal for watching television broadcasts or streaming content.
To learn more about LG's first bendable OLED TV, continue to read this article.
What is LG's First Bendable OLED TV?
A new innovative television with the world's first 42-inch foldable OLED screen. LG OLED Flex ushers in a brand-new era of screen personalization, making it ideal for immersive console, PC, and cloud gaming, as well as live TV broadcasts and content streaming services.
The extraordinary display of the LX3 can transform from absolutely flat to magnificently curved (900R),1 allowing customers to select their preferred arc from twenty levels of curvature for a truly customized viewing experience.
Features And Functions of Bendable OLED TV
The display can be adjusted from flat to curved (up to 900R) with a dedicated button on the remote control or manually in five percent increments throughout 20 levels.
LX3's support for Dolby Vision gaming at 4K 120Hz and the latest HDMI 2.1 capabilities, such as variable refresh rate (VRR) and auto low latency mode, are a clear attempt by LG to appeal to gamers (ALLM). It also supports the anti-tearing and anti-stuttering technologies of NVIDIA G-SYNC and AMD FreeSync.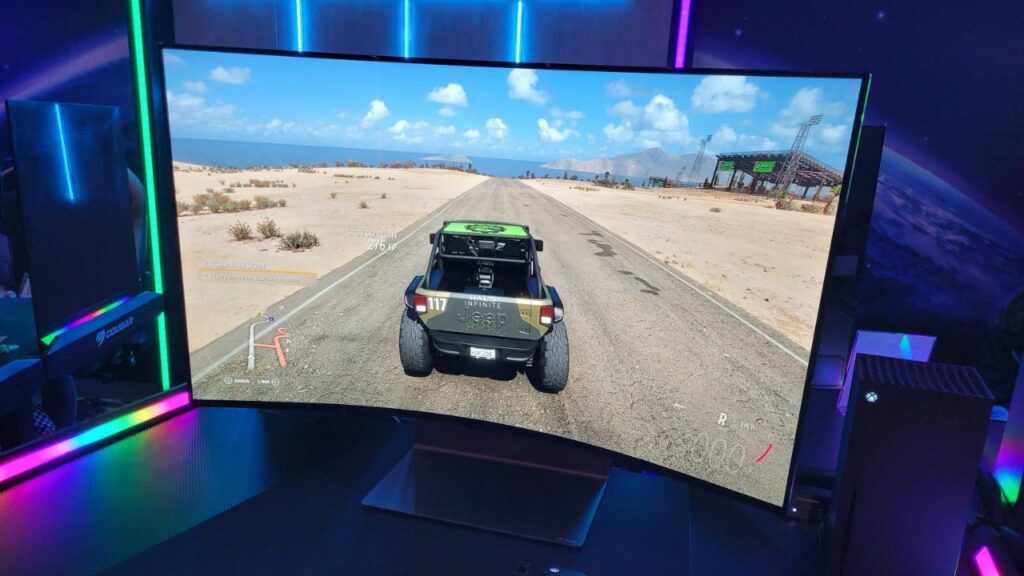 Adjust the Size of the Onscreen
You can reduce the size of the displayed image to either 32 or 27 inches. The new Game application for the display enables configurable screensavers, provides shortcuts to popular applications and lists external input devices. Gaming Optimizer has been updated for LG OLED Flex to include tailored sound settings for specific game genres.
There is also a Multi-View mode that allows you to simultaneously view content from two distinct sources and choose which audio to hear.
By pressing a button, you may swap the device connection between the PC and the TV using the LG OLED Flex's built-in microphone and any devices connected via its USB ports with a PC connected by an HDMI cable.
The LG OLED Flex's form factor is made feasible by LG's backlight-free, self-illuminating OLED technology. The monitor offers accurate colors (100 percent color fidelity verified), a reaction speed of 0.1 milliseconds, and negligible input latency in any position. The business guarantees "excellent" eye comfort and fewer visual disturbances.
The LX3's two front-firing 40-Watt speakers generate great sound, which further enhances the gaming and content-viewing experience. And with built-in Dolby Atmos technology, the television enhances the clarity, depth, and vibrancy of the audio on compatible titles.
To know more deeply about it, check out the video given below.
Conclusion
LG is not the only manufacturer that has announced a foldable display. The Xeneon Flex 45WQHD240 was unveiled by Corsair earlier this month. This monitor has a 45-inch flexible LG OLED display.
Frequently Asked Questions
When Did Oled TV Come Out?
Sony introduced the first television with an OLED display to the market in 2008. Today, OLEDs are used in all Samsung devices, while LG produces big OLED screens for premium televisions.
Why is Oled Better Than Led?
OLED is significantly superior to LED LCD in terms of handling darkness and lighting precision, and it gives far broader viewing angles, which is ideal for large groups watching television together. With OLED, refresh rates and motion processing are also superior, despite the possibility of image retention.
What Are Oled Displays?
OLED monitors are flat computer screens that use OLEDs (Organic Light Emitting Diodes) instead of liquid crystals. OLED technology, unlike LCD (Liquid Crystal Display), does not require backlighting to function.