Let's Get to Know About the "Welcome to Eden" Cast!
In this article, you will get to know about the cast of 'Welcome to Eden'.
Synopsis of the Series-
Joaqun Górriz and Guillermo Lopez developed the television series Welcome to Eden. It depicts the story of a group of teenagers who are compelled to join a cult with strange objectives after being invited to a party.
Zoa and four young, gorgeous, and social media-savvy lads and girls are invited to the most exclusive party in history, which takes place on a hidden island and is hosted by the brand of a new drink. What begins as an amazing experience quickly turns into the trip of a lifetime. But paradise is not what it appears to be. "Greetings from Eden." Welcome to Eden offers an intriguing ensemble of characters eager to bring the show's engaging tale to life.
Read ahead about the cast of Upcoming Netflix series.
1. Amaia Aberasturi
In the new Netflix thriller series Welcome to Eden, Amaia Aberasturi plays Zoa. Aberasturi, a relative novice, made her feature debut in 2010 with The Retaliators. She featured in A March to Remember eight years later. She was nominated for a Goya Award for Best Actress for her performance in the historical drama Coven.

As of this writing, Amaia Aberasturi's verified Instagram account has 42,000 followers. She just uploaded a preview for Welcome to Eden on Instagram, which received 11,000 views.
2. Berta Castane
Gaby is played by Berta Castane in the forthcoming Netflix series Welcome to Eden. Castane is a Catalan Spanish model and actor.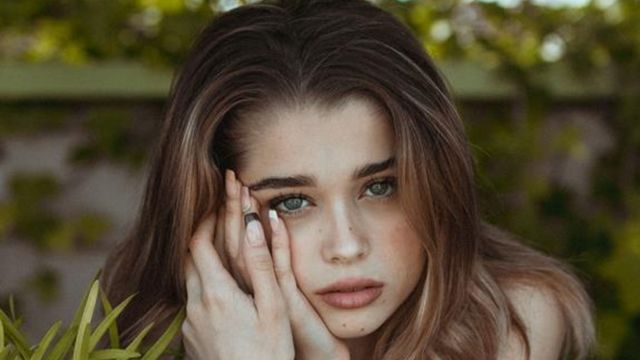 3. Albert Baro
In the series, Albert Baro portrays Aldo. Baro previously appeared in the 2012 Spanish film The Wild Ones, which premiered at the Malaga Film Festival and garnered many nominations at the Goya Awards.
RELATED TOPIC- 'Baywatch' Movie Cast- Characters from This 2017 Action Comedy!
Baro also participated in the television programs Merli and Argentina, Tierra de Amor y Venganza, where he played the main character Bruno Salvat for 205 episodes.
4. Lola Rodriguez
Lola Rodriguez plays Maika. Rodriguez is a model, actor, and LGBT rights activist from Spain. Veneno and Carnival of Las Palmas are two TV series in which the young actress has appeared.
Rodriguez revealed to them that she had reservations about pursuing a career in acting, "I was always devoted to enjoying myself because I never felt I could devote myself to acting," she adds. "I have to look at things from a pleasure lens rather than a professional one." But acting remained a frustrated dream that I wasn't convinced I could achieve."
5. Begona Vargas
In the series, Begona Vargas portrays Bel. The Spanish actress and dancer, who was born in Madrid, made her television debut as a guest on Centro Medico. She also appeared in the films Paquita Salas and La otro mirada, where she had her breakout role. She is now starring in the second season of the show Paradiso.
RELATED TOPIC- Season 3 of Outer Banks- Release Date/ Trailer/ Cast/ and Everything You Need to Know!
Vargas has already garnered several awards in her brief career. She has received three important nominations, including Best Actress at the 14th Gaudi Awards, Best New Actress at the 30th Actors and Actresses Union Awards, and Best Film Actress at the 72nd Fotogramas de Plata.
6. Sergio Momo
 Sergio Momo portrays Nico. He is well recognized for his roles in The Neighbor, Rescue Under Fire, and Elite- Momo, a social media sensation, has around 500,000 Instagram followers as of this writing.
7. Ana Mena
Actress In Welcome to Eden, Ana Mena plays Judit. Mena is a singer and actor. Her films include My Camp Rock, Tu cara me suena, and Vive cantando.
8. Berta Vazquez
In Welcome to Eden, Berta Vazquez plays Claudia. Vazquez is a Ukrainian and Spanish-born actress, model, and singer. She made her debut in Palm Trees in the Snow.
Stay Tuned for more!