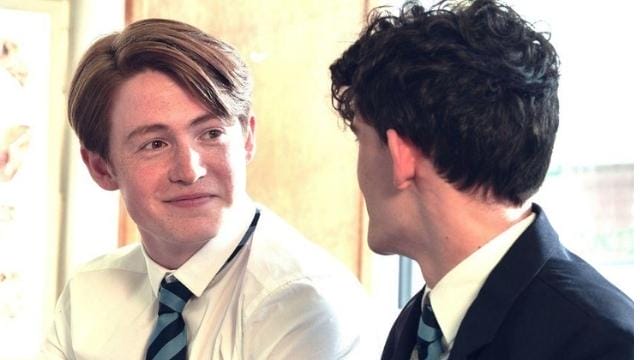 Heartstopper Season 2: Netflix Exclusive!
Heartstopper is one of the most famous British romance television series streaming on Netflix. Heartstopper is based on the webcomic and graphic novel of the same name by Alice Oseman. The first season of heartstopper was Premiered on the 22nd of April. Starring Kit Connor and Joe Locke.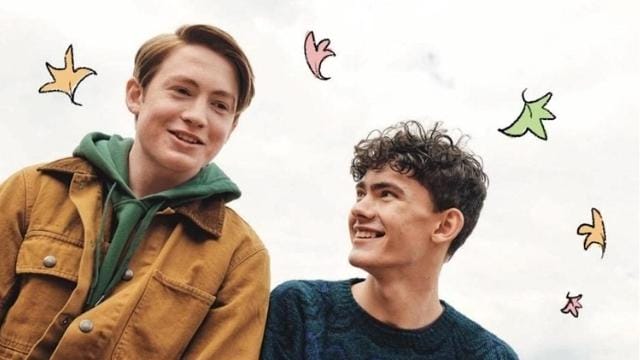 The series revolves around the gay romance between Nick and Charlie who are in a relationship. They share the news of their relationship with their friends and family. The series also captures the lives of Nick and charlie's friends. The first season of heartstopper was a super hit and has earned a huge No. of Fanbase and fame.
FOR MORE: The Chosen Season 3 Release Date: Is It CONFIRMED or CANCELLED?
Will There Be a Second Season of Heartstopper?
We know that you are as excited as us for the second season of heartstopper. So here we are with the latest updates regarding heartstopper season 2.
Although, there is no official announcement of the second season of heartstopper. Netflix has yet to confirm its second season.
Sources reveal, In a recent interview with RadioTimes.com Writer and producer, Alice Osman revealed her idea of ​​how many episodes she'll need to deliver a full live-action adaptation of her comic books.
She further said, "I haven't done any in detail planning or anything but it's quite easy to divide up the books into seasons so four I think would do it."
Based on her statement we can expect a Sequel of heartstopper. In fact, we can expect multiple seasons of Heartstopper.
READ MORE: Selling Sunset Season 6: The Netflix Original Series Will Premiere in the Fall of 2022.
Heartstopper Season 2: Expected Release Date
With no confirmation of the sequel officially coming, We can surely make authentic guesses here. We can wait for Netflix to make an official announcement regarding the second season.
If the second season of heartstopper releases, It would hopefully be released in 2023.
What Storyline Can We Expect in Heartstopper Season 2?
The finale conclusion of season 1 made fans curious to want more from the series, Heartstopper. This is one of the strongest reasons why the second season is in demand.
As we know the series is based on romance so we can expect an exploration of love, romance., complications, and many more. In the second season, We can of course expect how Nick and Charlie explore the next stage of their relationship?
As mentioned above, They both share the news of their gay relationship with their families. What do you think of how Sarah continues to support her son?
We can see more of Elle, tao, and their love interaction as they both realize their love feelings, Will they admit their love feelings for each other? We can also see more of Darcy and Tara's relationship.
FOR MORE: Release Date of My Secret Romance Season 2
Which Cast Members Could Make Comeback For Heartstopper Season 2?
It is impossible to make Heartstopper season 2 without Nick and Charlie. Although we are not sure whether the makers will add a new cameo or the same cast members will return. We can make assumptions for the cast members from the previous season to come back.
Major Cast Members:
Joe Locke as Charlie Spring
Olivia Colman as Sarah
Alan Turkington as Mr. Lange
Kit Connor as Nick Nelson
Olivia Colman as Sarah Nelson
William Gao as Tao Xu
Yasmin Finney as Elle Argent
Corinna Brown as Tara Jones
Kizzy Edgell as Darcy Olsson
Sebastian Croft as Ben Hope
Cormac Hyde-Corrin as Harry Greene
Rhea Norwood as Imogen Heaney
Tobie Donovan as Isaac Henderson
Jenny Walser as Tori Spring
Fisayo Akinade as Mr Ajayi
Chetna Pandya as Coach Singh
Is there a Trailer for Heartstopper Season 2?
No, there is no trailer available for the second season of heartstopper as we need Netflix to make it official first.
Any updates regarding Heartstopper will soon be updated. stay tuned for more.