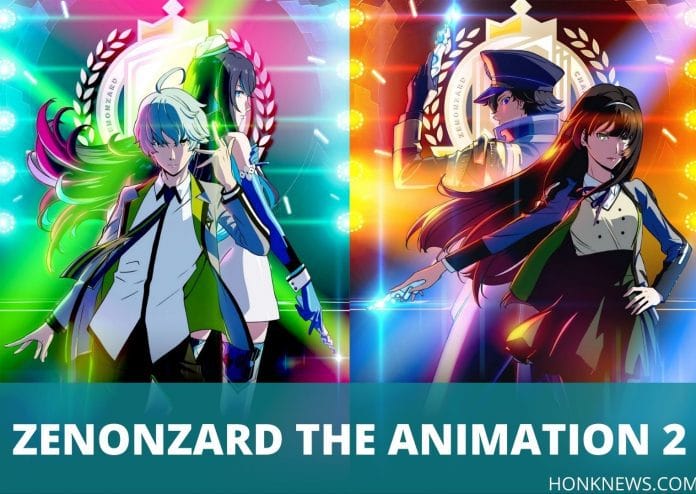 Anime is the only art form that integrates the unique features of animation and reality so effortlessly. Zenonzard the Animation is one such anime that is rising to be one of the most popular anime of the year 2020-2021.
Zenonzard the Animation is a robotic battle gaming series where humans are called 'concords' and they teamed up with an advanced AI system, 'Codeman', to battle in Zenonzard; the game the show is based on. The creators, Eight-bit released episode 0 of the first season back in 2019 and after that they have released 9 more episodes for the series.
Get to know about Spider-verse 2!
Now, coming to the question you've all been waiting for,
Will there be a Season 2 of Zenonzard the Animation?
The official account of Zenonzard has clearly mentioned that there will be no season 2 for the series. The fans were eagerly waiting for the second part but the company has cancelled their plans to renew for the second season. 
Look forward to Metro 4 (Metro 2035)
Cast of Zenonzard the Animation Season 1..
The main cast members who have given their voices to this anime are,
Saori Hayami

as Eilienna Lash

Nobunaga Shimazaki

as Azuma Souta

Yuichiro Umehara

as Ash Claude
About Zenonzard the Animation Season 1
Zenonzard is a robotic battle game of cards where concards and codeman compete together to win. Its world championship is called The Zenon. Our main character, Azuma Souta, an ordinary high school student is challenged by a mysterious lady called Eilietta Lash. 
Elietta Lash is a codeman, an AI and wishes to team up with Azuma Souta. He partners with her and they both compete in the championship together. 
You might want to read up on Ghost In The Shell SAC_2045
Ratings for the first season of Zenonzard the Animation
The anime has received good rating of 6/10 on My anime list and 7.4/10 on IMDB
Where can you watch the first season of Zenonzard the Animation?
The streaming of this anime is absolutely free and you can watch their episodes on their YouTube channel. 
The first season of Zenonzard the Animation is quite promising with its gripping plotline. We want the second part as well, but we will have to wait until the company changes their mind. We'll always keep you updated regarding any news that comes by. Stay tuned!