Which Married at First Sight Season Is the Best?
The hit reality show Married at First Sight has featured dozens of couples over the course of its 14 seasons, but MAFS season 11 remains the unofficial "best season of all time." Relationship experts have been matching single participants since 2014 based on a variety of factors such as personality, ambitions, and life goals. While only a few unions remain as of 2022, there are a few marriages that have thrived after Decision Day. Season 1's Jamie Otis and Doug Hehner, and Season 5'sa Ashley Pett and Anthony D'Amico, are two examples.
MAFS season 11 premiered in July 2020 in New Orleans, Louisiana, with five new couples: Amelia Fatsi and Bennett Kirschner, Olivia Cornu and Brett Lindsey, Karen Landry and Miles Williams, Amani Smith and Woody Randall, and Christina Croce and Henry Rodriguez. It was the first season of MAFS to air during the COVID-19 pandemic, and viewers saw several changes to the show's format. It's difficult to adjust to marriage with a stranger, and it didn't help that the production of Married at First Sight was halted shortly after the couples said, "I do." During the social experiment, each couple was forced to quarantine together and record videos at home. Despite the pandemic, fans responded positively to the New Orleans series.
RELATED- Kemono Jihen Season 2: Everything We Know
While some Married at First Sight viewers watch for the outrageous drama, season 11 features some of the most compatible matches to date. Karen and Miles' marriage started off on the wrong foot, but the couple eventually ended up on the show as fan favorites. On Decision Day, viewers were also happy to see Karen and Miles remain together. Miles and Woody both applied to MAFS as single best friends looking for love, and Woody, like his friend, gained popularity due to his genuine connection with Amani. Despite the fact that Bennett and Amelia are divorcing, fans dubbed them the season's unexpected power couple due to their quirky personalities and eccentric connection.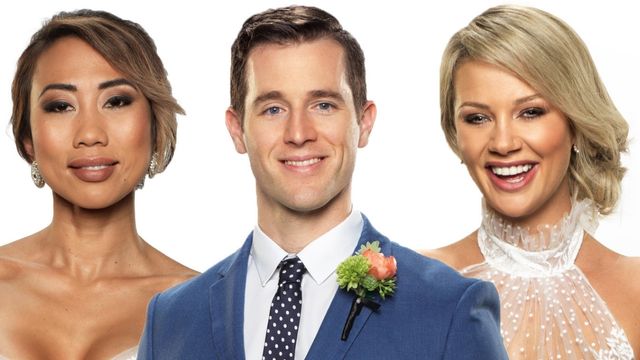 Having said that, MAFS season 11 has enough conflict to keep viewers who want to be entertained entertained. While the stress of COVID-19 bonded some couples, Olivia and Brett struggled to adjust to marriage when they were left to their own devices. Many of season 11's arguments were between this couple, with Olivia's job as a nurse adding even more stress. Surprisingly, on Decision Day, they agreed to divorce. Christina and Henry, like Olivia and Brett, struggled to communicate, leading fans to label them the worst-matched couple.
RELATED- Murder In Provence Season 2: Release Date, Cast, Plot, And Everything You Want To Know!
While MAFS season 11 was an instant success in 2020, Lifetime's season 14, set in Boston, has not been as well received. After months of heated debates interspersed with comedic moments, the season's part 2 reunion episode will provide a final update on the latest batch of MAFS couples to participate in the experiment. MAFS season 11 covers a wide range of topics, including true love, failed relationships, petty conflicts, and fun times, making it an excellent first watch and subsequent re-watch.
Stay Tuned for Updates!