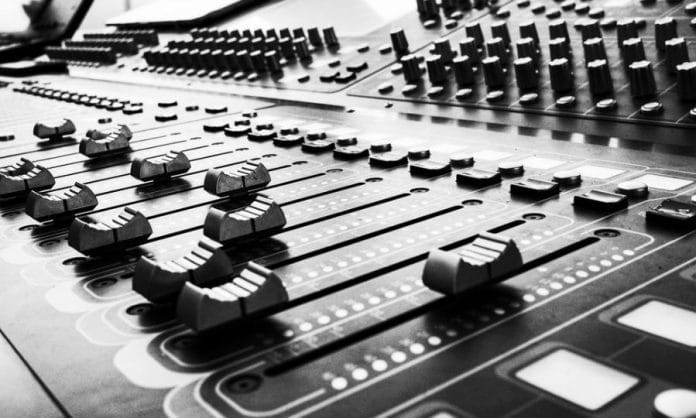 Starting a record label is pretty easy, and virtually anyone can start one. All you need is a name and an LLC, and voila, you're a record label owner. Building a successful record label, however, is a whole other story. That doesn't mean that achieving success as a record label is impossible, but it's far from easy.
You have to be ready to handle the business side of things and all the challenges record labels face when they first get started. You also need to be very realistic about what it means to own a record label, so you know what you're getting into and start it on solid grounds. Let's look at what you'll need to do to start a successful record label.
Learn the Basics
The first thing you have to do is learn the basics of starting and running a record label. You need to understand how to create a band, what kind of people you'll need to hire at the beginning, and how much money you'll need to spend, among other things.
If you want to know exactly how to start a record label, follow these tips to get started. Pirate have laid out all the steps you'll need to take to start your label. You'll learn some of the benefits of starting a label as an artist and some questions you should ask yourself before starting one. You'll also learn a few things about marketing and PR, record releases, and more.
Learn the Business Side
If you know nothing about business, you'll need to learn a thing or two about it before you start a record label. One of the most important things is sticking to a budget when getting started and understanding the difference between revenue and profits.
Not understanding this is one of the major reasons why record labels fail, so, if you're not ready to crunch numbers, you'll have a hard time succeeding in this business. You can always hire an accountant, but they can't be with you 24/7. You have to know when you're making bad decisions with your money and when you're overspending.
For instance, you may pay way too much for a producer after considering the potential sales. Or maybe you will decide to move to a spiffy office right in the city center without thinking about overhead costs. If you don't have an accountant, it's usually better to keep things small until you learn the business and how to manage your finances.
Don't Hesitate
You shouldn't wait until everything is right before you start a label, however. If you're an artist and you believe in your talent, you should start whenever you feel you're ready. It's okay if you make errors at first since people don't know you yet. You'll have the chance to try different things and see what works and what doesn't.
Trial and error is often the best way to learn, and this is one of the reasons why we suggest that you start small. You don't need to have a whole team behind you to record, press or stream, and distribute music. Some independent artists had to release dozens of records before they got things right, and they learned a great deal along the way. So, don't be afraid to try, but be reasonable in your efforts.
Look at Your Motives
What's your goal for starting a record label? You may have always dreamed about being a music mogul, but most record labels were not started with the sole goal of making money. Often, these were founded by people who were genuinely passionate about music and wanted to release music they felt the world needed to hear.
If you go in with poor motives, you will eventually become disenchanted by the business. Your heart won't be in it, and it will be felt across the organization. People will lose trust in you and artists won't want to sign with you since they'll be able to tell that you don't care about their art. So, before you go into this out of greed or for the glitz and glamor, think again.
Know How to Build a Brand
Branding is one of the most important parts of being a successful record label and having successful artists. You need to know how to build a brand and sign artists that align with it. Your brand is also what will allow you to build your initial base. Your brand should permeate every part of your business, from your visuals to the venues you decide to book, to the color schemes and graphics you use on your website and promotional material.
Before building your brand, you need to look at trends within your genre, your audience's demographics, what they believe in, and what they're looking for in an artist. You can then build a brand that will connect with them and be a reflection of their ideals.
People truly see the record labels they support as an extension of their personality and will be fans of labels as much as they are of the artists. This is why building a strong brand is important if you want to build a following.
You'll also need to be careful with the business decisions you make as your audience may see certain moves as a form of betrayal. If they find out that you're stifling one of your artists' creativity, and your branding is all about artistic integrity, then fans of the artists will turn against you. This means that your brand will be tarnished in the eyes of not only the public, but other artists as well. Don't take branding lightly and be very careful with how you project your brand image.
These are all things you'll need to know before you start a record label if you want to be successful. It's hard work and demands a lot of drive and determination, but if you have a solid product and learn as much about the business as you can, there's a strong chance you'll make it.