As they say that "Fear brings friends together" and if there is a possibility to bring you guys together then it is Co op horror games so check this article out and see the games which could blow your mind and make you play it all night just like The Witcher 4!
Horror games from the start, has been played alone and many people don't even know that there are horror games which could be played with friends and as the pandemic has made us sit at home, there is no one you can meet so playing co op horror games will keep you in touch with your friends and family.
And choosing game which can make you and your team mates run together from monsters, make you feel that its real with fast running hearts and sweaty palms is what you would want right? I know guys I am a gamer too and I can read what is in your mind as well.
So now without wasting much of your time, let me share with you the list of.
Top 10 best co-op horror games
1. Deceit
There are many games in which trusting your teammates could be your choice but deceit is unique as it will have the trust factor in it by infecting a fraction of them with a virus and others who are left must try and find a way to escape the danger zone and go to safety, meanwhile others must stay safe from monsters and drink blood to be alive. When playing as an uninfected player you must take items on your way which can help you and you should decide to whom you should share them with.
While the innocent player will try to find weapons and other utilities to defend himself the infected one will be blood thirsty and that is how you should be sharp in order to find who the infected ones are! Making it more interesting is the blackout zone where the infected players transform into the monster they are and attack you and in the monster form you are more powerful than your victims so you must kill as many as possible during that period.
This game makes you strategic and helps you find the person you can trust and it is completely interesting to play.
2. Pacify
There is one thing which has haunted us forever and that is an empty house, as we have seen many horror movies we know how that goes right?
So pacify makes you a member of paranormal activity helper and sends you and your team mates to a haunted mysterious house in search of a paranormal artifact inorder to find out the truth of the house's paranormal activities. Now you have to be quick enough to find out as much as possible in order to defend yourself from the ghost to kill you and take your soul with her or him, just like the plot of Behind her eyes!!
Making you curious and teaching you to survive is the motto behind the game!
3. The Blackout Club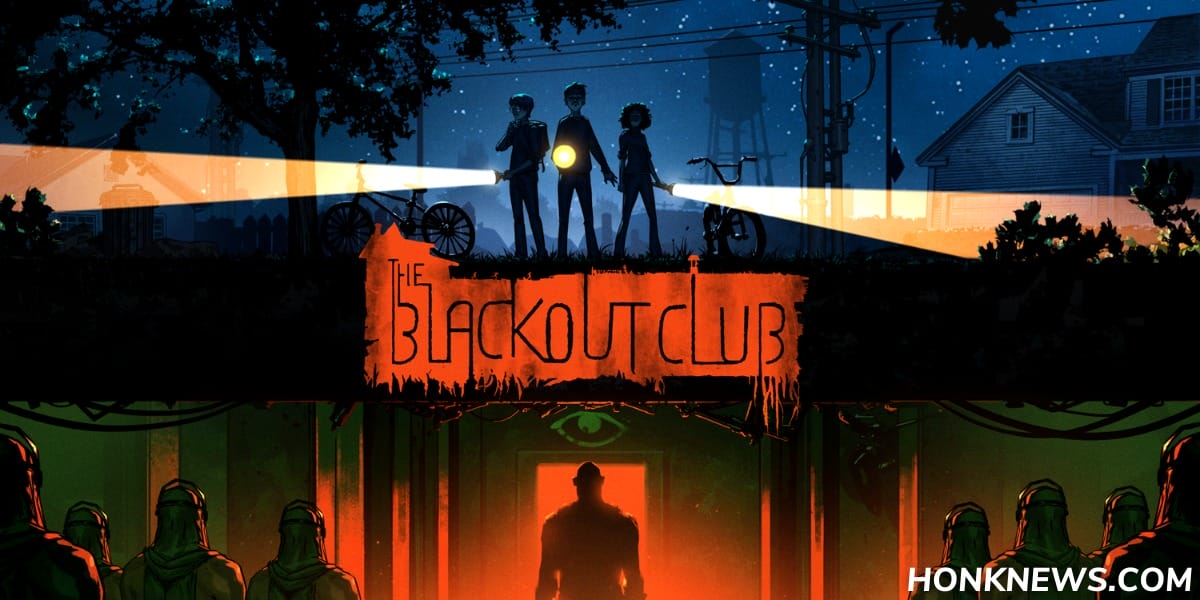 The Blackout club is just every other groups where your friends and you talk about your own experience on paranormal activities happening in the town, but the difference is you are too scared to act on it but The blackout club will try to find out what is going on the streets and upto 4 players will help top solve the mystery of the evil that has been taking children by using artifacts and gadgets on the supernatural creatures haunting the town. You have to find a way to expose the truth behind the activities.
Giving you a feel of Sherlock Holmes, this game has made us sharp and creative to find ways to face any situations in life!
4. Hunt: Showdown
You me and every other gamer has imagined atleast once in our lives to go on a hunt to kill all the supernatural monsters who are haunting in the woods and killing innocents right?
Then this game is really made for you as here you and your friend will have to kill the monsters waiting for your bullets and monsters who are ready with their powers to kill you. The main interesting thing here is that you are not alone here, there are other players as well who might attack you in order to rank the table, so we have to defend ourselves from both kind of monsters.
Hunt: showdown is a Unique game indeed which puts our imagination into reality!
5. Friday the 13th: The Video Game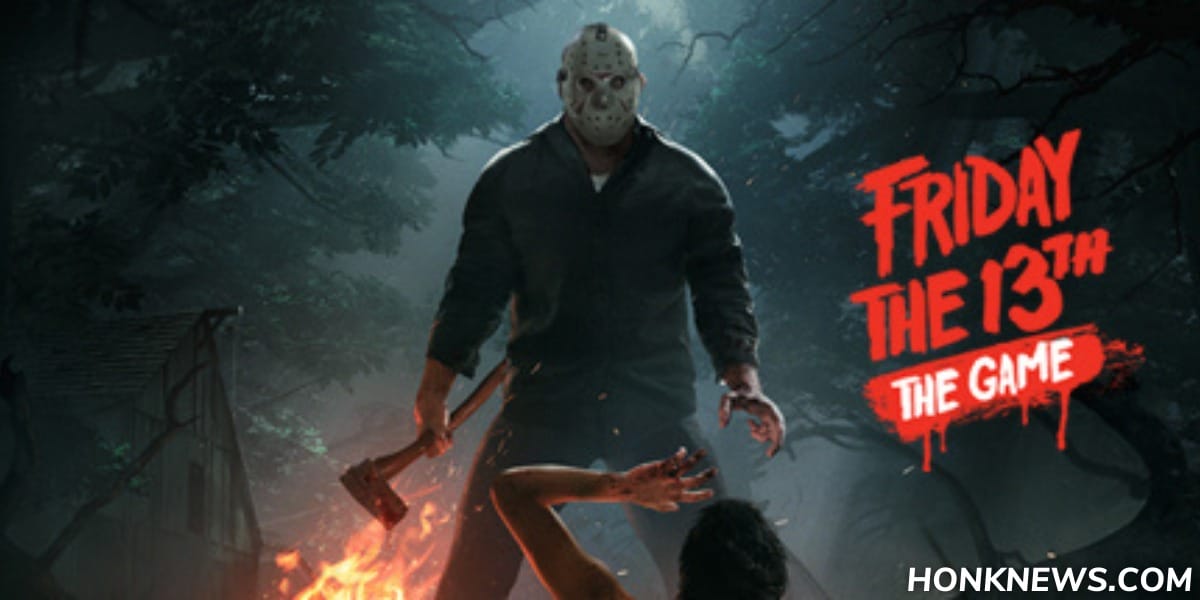 Do you all remember the story our parents use to narrate us about how the big monster will eat you if you don't eat your food right?
So the big monster of the game Friday the 13th is Jason Voorhees, but the position we are in right now isn't to eat our food but to fight for our survival by either waiting for the game to end or calling out help which is kind of difficult as there is a monster running behind you with a big machete to break your body into two halves with a single strike. If you find this interesting then surely do check Legacies Recap.
Running for your survival and collecting supplies to save yourselg and your team is what Friday the 13th is all about!
6. Left 4 Dead 2
Left 4 Dead 2 is a traditional game, which have been played by gamers since the beginning. Zombies are always spooky right? This game is a place where we are either playing against zombies or being a zombie and attacking other teams, let me explain it to you, so there are two modes in this never ending game, the first mode is campaign mode where 4 players can participate and have be safe in the city of new Orleans filled with a hoard of unlimited zombies and the second mode is Versus mode where 2 teams of 4 each where one team has to play the side of humans and another should play the role of zombie which makes it even more interesting and engaging!
7. Dead Island
Have you seen the movie Go Goa Gone ot the famous webseries the walking dead? So this is exactly what the game is! Let me explain it to you,
There is an island called banoi, filled with brain eaters aka zombies and this game will put you into that island now you will have to kill those zombies with the help of a friend in order to survive and escape from the horror of seeing yourself getting eaten by a zombie! The tension and the genre of horror makes the game out stand among other games of zombies, just like Vampire Knights Season 3!
8. GTFO
GTFO is it the abbreviation of what you're thinking? Yes it surely is!!
GTFO is a game which forces us to play with others as if you play alone you will pretty much hide in the corner for the entire game scared by the monster and even if there are players with you one time or another your weapons will get used and you will have to find something for survival.
This is a game where they make sure that you don't have even a second to breathe or give rest to your hands, no matter how many guns or explosives you have nothing will save you unless you co ordinate with your team and make a perfect plan to complete the missions and "GTFO" of there alive!
9. The Forest
Just imagine you are on a flight with your son and a friend and suddenly it crashes in a forest and when you open your eyes you see a monster taking your kid away and there is nothing you could do. No supplies or food to survive or weapons to defend yourself from all the animals and monsters out there, what will you do?
The forest is the game making you think that way and now its your turn to make a camp to stay and traditional era weapons made with rocks and barks of trees and defend monsters 100 percent powerful than you from those weapons, come on atleast give me a machine gun is it what you all would be thinking right?
But if you need your son you have no other go! Kill them all to survive and experience one of the most interesting co op horror game ever made!!
10. Last Year: The Nightmare
Last Year: The Nightmare is a 6 player multiplayer game where five players will be humans and one player will be the killer, just like the killer-killer paper chit game we used to play in school remember?
Even here you won't know who is the killer so you will have to team up with other 4 of your friends in order to save yourselves from becoming a monster and roaming in streets killing people. This game teaches us how to co ordinate with your team and defend yourself from becoming a prey of the monster.
Final words
The 10 games given above are the best co op horror games you all should play atleast once, telling it from personal experience I love every single one of them but the game which I love the most are The forest, pacify and deceit. If you find these good share it with your friends you want to play with and if you have played any of it let me know in the comments section, Thankyou!!