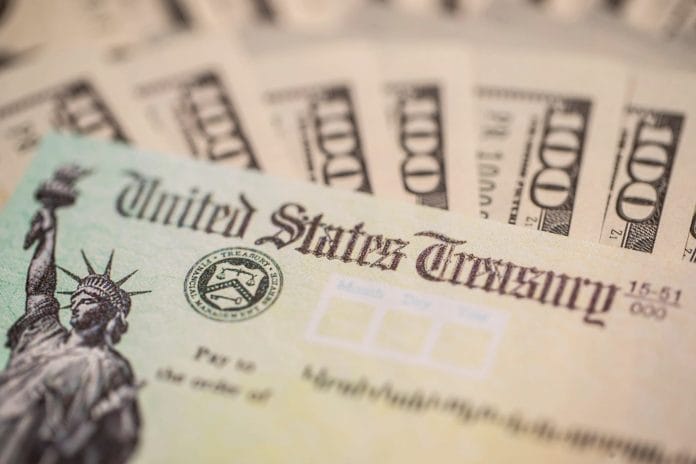 Americans received their last child tax credit payment this week, but everyone who is still due stimulus funds will get them next year.
As they ring in the new year, many families may get a check worth up to $1,400.
President Joe Biden's American Rescue Plan included sending out stimulus payments.
People have suggested that Congress seek a fourth check, but that does not seem to be an option.
Despite the fact that a fourth stimulus check is unlikely, many Americans have yet to get their third stimulus check.
While the IRS finishes up the loose ends, these households may get the stimulus payment in early 2022.
When people file their 2021 taxes next year, the second round of stimulus cheques will be sent out.
New parents who had a kid in 2021 are among the eligible Americans. They'll have to file a tax return to get the money.
The IRS would be ignorant of parents having infants in 2021 since the third wave of checks is based on 2020 tax filings.
The IRS may issue you the stimulus cash if you claim the kid for the first time on your 2021 taxes.
Parents must meet the same income limits as single filers in 2021: under $75,000 for solo taxpayers and under $150,000 for married filers filing jointly.
Higher wages will gradually phase down the check until they are no longer eligible. For single taxpayers, this is $80,000, while for married filers, it is $160,000.
The IRS will not know how many individuals are still owed stimulus funds until next year, but millions are likely.
There were 3.75 million births in 2019 and 3.61 million in 2020.
Related Topics 
New parent taxes in 2022
Parents may receive not just the stimulus payments they missed out on, but also the child tax credit.
If their income qualifies them, they will get $3,600 for a baby. If a couple has twins in 2021 and satisfies the income criteria, they will get $7,200.
Your tax refund will include these payments.