Read this article completely to know everything about one of the most loved and awaited movie Dredd 2!!
Dredd is a fictional and scientific film which released on 7th September 2012, directed by Pete Travis and written and produced by Alex Garland. It is based on Judge Dredd, a 2000 AD comic book and the character is created by John Wagner and Carlos Ezquerra.
About the release
In 2012, Karl Urban (Judge Dredd) tweeted on the release of the movie as there were rumors everywhere about Dredd 2.
"Unfortunately a sequel is no closer to happening," he tweeted. "Options have been discussed but there is no sequel in development".
Later on April 2, 2014, Karl Urban gave us all a moment of satisfaction when he shared his plan of not giving up on the movie, with a video,
The Urban-led update found out that the movie earned only $36 million worldwide and cost an estimated $50 million as a budget, but later it gave them a lot of profit in DVD sales, which helped them to think about the sequel. Also 2000 AD has supported the movie and had made a petition for Dredd 2.
Flashback to Dredd movie
The movie is about the future of America, where there is a waste land covered by dessert and there lies Mega City One, overpopulated with 800 million people and ruled by criminals. So now the role of Judge Dredd is to maintain peace and harmony in the city, just like Budd of BODYGUARD SEASON 2. He has to make arrests and take decisions and execute them as well. So in order to do them all he hires Anderson who is not accurate for the job but has psychic abilities from genes. Now a crime has happened in a 200-storey vertical slum building in the power of a drug lord Ma-Ma.
Ma-Ma, who was once a prostitute now has a powerful big clan protecting her from the law. Once when Dredd arrest a person who is close to Ma-Ma behind her eyes, she got all angry and ruthlessly started a war against the judges and law showing how powerful she was and what could be the reaction for Dredd's actions. Now as the crime rate touching the sky and no door open Dredd and her rookie Anderson must find a way out inorder to save their lives and that could only be possible by the death of Ma-Ma, and guess what happened?
Ma-Ma was judged as well!!
What could we expect from Dredd 2?
As we saw in the ending of the movie that when asked by chief judge about the performance of Anderson, Dredd lied that she has passed it, so we might see her in the next movie as a judge playing her role and we saw that the role of Chief judge was played Rakie Ayola and there might be some explanation of why did Chief judge didn't question about the missing criteria.
Also the love life of Judge Dredd and Anderson were not upto our expectations as they had their first case on the hand on Ma-Ma, which made them spend more time in action rather in romance. We could expect a good relationship in the next movie for sure without Remorse.
As introduced by Judge Dredd except Judge Anderson there are many other judges like Judge Guthrie and Judge Volt who haven't been shown working on many scenes in the movie so maybe they might team up in the next.
As I told you earlier that the movie is based on a comic and in that the most fascinating enemies of Dredd is Judge Death and if there is a sequel to be made I wish that he should be casted in it as it will make more interesting.
Main Cast of Dredd
Karl Urban as Dredd
Olivia Thirlby as Cassandra Anderson
Lena Headey as Madeline "Ma-Ma" Madrigal and
Wood Harris as Kay
The Cast also includes
Domhnall Gleeson as the gang's unnamed computer expert, Warrick Grier as Ma-Ma's right-hand man Caleb; DeObia Oparei as TJ, Peach Trees' medic; Francis Chouler as Judge Guthrie, Daniel Hadebe as Judge Volt, and Rakie Ayola as the Chief Judge. Langley Kirkwood, Edwin Perry, Karl Thaning, and Michele Levin portray, respectively, the corrupt Judges Lex, Alvarez, Chan, and Kaplan. Dredd also features Junior Singo as Amos and Luke Tyler as Freel, young boys who confront Dredd; Jason Cope as Zwirner, the thug executed by Dredd during the opening scene; Joe Vaz as Big Joe, the thug that leads the confrontation outside of the med station; Scott Sparrow as Japhet, Anderson's first execution; and Nicole Bailey as Cathy, Japhet's wife, in whose apartment the Judges take refuge.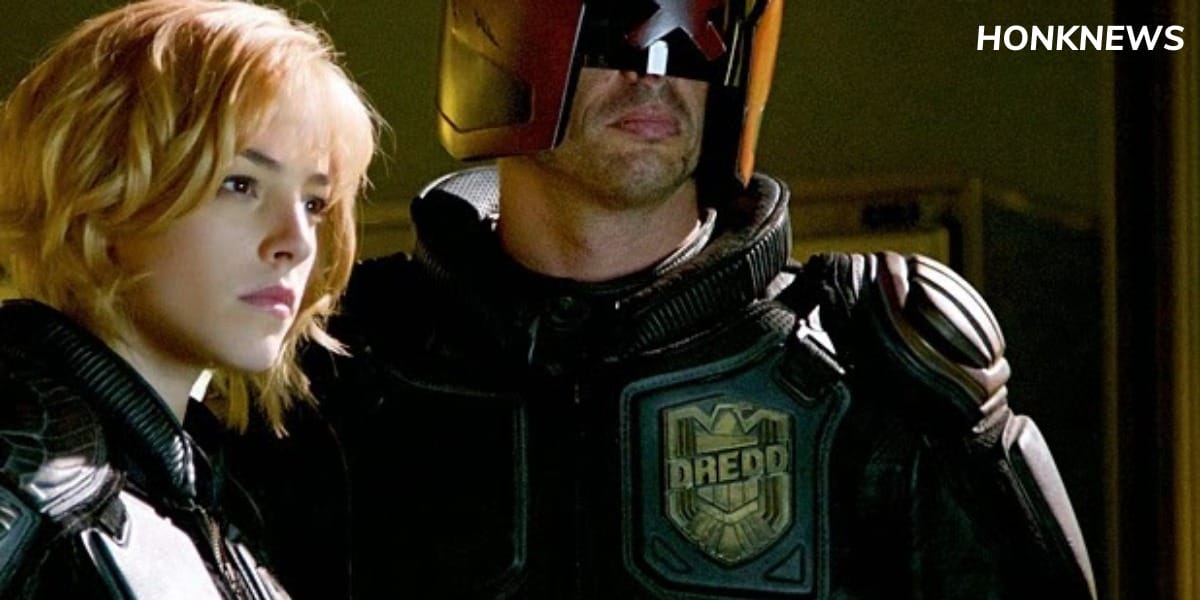 Reviews and ratings
With 7.2/10 ratings of IMDb this movie has won a lot of hearts including mine, it is really an entertaining movie with a lot of action and killings, just like Carnival Row Season 2
I recommend You all to watch this movie atleast once as there are very less times we see a super violent and fictional movie of these kinds. I really want the sequel to be made it really has a lot of plots as I potrayed above, the storyline is awesome and we expect the same in the following too. The movie character Dredd is such a great compilation of person filled with challenges and a bad ass tone. He is one honest hero who executes criminals and does justice and always fights for the truth no matter of endangering his own life, he saves people and brings harmony and peace, so what else could you ask for go and watch the movie now on Amazon prime