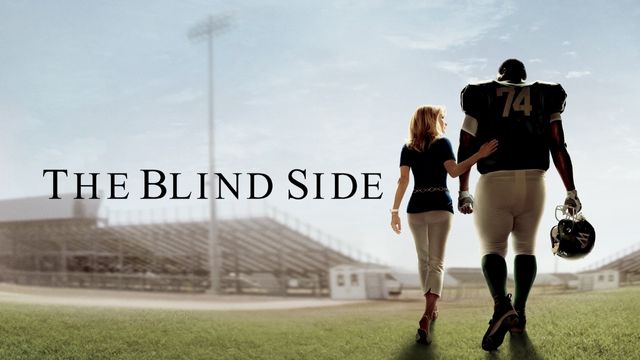 'The Blind Side'- What the 2009 Film Missed About the True Story?
In this article, we will talk about all you want to know about The Blind Side movie.
A Short Glimpse About the Movie-
'The Blind Side' is a biographical sports film about a destitute black youngster called Michael Oher played by Quinton Aaron, who becomes a good football player. The film is based on the actual tale of a wealthy white couple, Leigh Anne Tuohy Sandra Bullock and her husband, Sean played by Tim McGraw.
They adopt Oher and later become Michael's legal guardians. Michael or "Big Mike" becomes an All-American football star at Ole Miss and the first NFL draft choice thanks to his family's support and natural skill. He also appeared in the Super Bowl in 2013. The actual Micahel Oher, on the other hand, had reservations about how The Blind Side depicted his experience.
Why Michael Oher had some issues with the Oscar-winning movie?
The Blind Side was a box office triumph, generating over $300 million dollars. Sandra Bullock received both an Academy Award and a Golden Globe Award for her performance in The Blind Side.

According to Tie Breaker, the film's record-breaking success was not a cause for celebration for everyone involved. Michael Oher takes issue with several of the contrasts between his real life and his portrayal in the film.
Why did Oher detest his character's portrayal in 'The Blind Side'?
Growing up with a substance-addicted mother and an incarcerated father, Oher and his 11 siblings had a difficult upbringing. Oher's father was murdered during his final year of high school. Oher was in around 20 foster homes before the age of 15, according to Leigh Anne Touhy. Despite the difficulties, Oher sees himself as having a large personality and a great laugh, which contrasts sharply with the quiet, introverted, solitary character of Mike in The Blind Side.
Related Topic- Let's Get to Know About- Wrong Place Movie Reviews!
Oher is portrayed in The Blind Side as a player with little football experience and ambition. In the film, though, Leigh Anne Tuohy appears to be Oher's continuous motivation – the one who drives him to become a football great. "The video purposefully omitted out his athletic history in the prior institutions he attended, depriving him of his own hard work and perseverance as an athlete," Oher felt.
What is 'Big Mike' Oher's side of the story about the 2009 film?
Whatever creative license the film's creators used with his real tale, Oher had a chance to put the record right in his book, I Beat the Odds- From Homelessness to the Blind Side and Beyond.
Oher, who played offensive lineman for the Ravens, Titans, and Carolina Panthers, believed the film had an unexpected negative impact on his football career. Too many people were more interested in his Blind Side background than in his athletic achievements. "I'm bored of the movie," Oher said on Super Bowl Media Day in 2013. "I've come to play football." He also discussed the influence of The Blind Side on ESPN.
"This garbage, labeling me a bust, people deciding whether or not I can play, that has nothing to do with football," Oher remarked. There's something more going on off the field. That is why I dislike that film.
Why Sandra Bullock, the lead actress, backed Oher's views?
In a 2010 interview with Tribute, Bullock expressed her support for Oher's sentiments.
"The person who Michael Oher is is the genuine deal," the Speed actress explained. "He doesn't want to be involved in this nonsense, he just wants to play football. As a result, we must allow him to play football." According to US Weekly, Bullock has remained a close friend of Oher and attended the 2013 Super Bowl.
What are the Oher's current feelings towards 'The Blind Side'?
Oher, on the other hand, has shifted his position on The Blind Side. According to Oregon Live, "Oher has accepted the reality that the film will always be a part of his life," and he now gives the film a thumbs up.
Related Topic- Bridgerton Season 3: Everything you Need to Know About the Next Season!
"It's a terrific narrative," said the man who inspired The Blind Side. It's helped so many individuals all throughout the world. Many people were moved by it. You'd be shocked how many letters I've received how many children have been adopted, and how many lives have been transformed.
This is all about the movie, Stay Tuned for more such Updates!