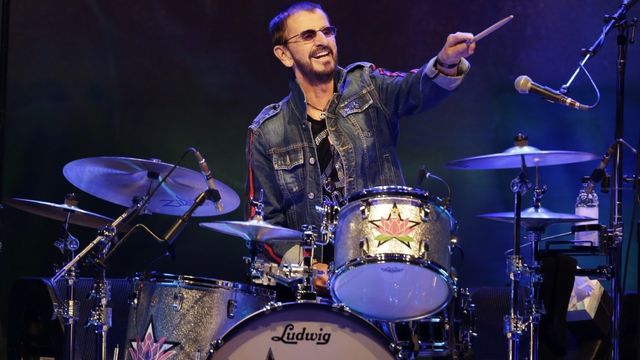 Ringo Starr Has Cancelled His Tour Dates After Getting Covid-19
Following his encounter with Covid-19, Sir Ringo Starr has canceled numerous forthcoming gigs on his North American tour.
The 82-year-old former Beatle had been on tour with his All-Starr band in the United States and Canada until becoming ill this weekend.
"It has been verified today that Ringo has Covid and the tour will be on pause," his spokeswoman said after canceling two gigs at the last minute.
They said that the drummer is "recovering at home" and wants to resume gigs soon.
This week's tour dates in Saskatchewan, Alberta, and British Columbia have all been canceled. A decision on upcoming gigs in the United States and Mexico has yet to be made.
"We will keep fans updated on any new information or adjustments," his representative said.
Sir Ringo admitted last year that he had avoided going outside in the early days of the pandemic in order to avoid getting Covid-19.
"I've left the house six times since last March," he told USA Today last year. "If you can, you should help safeguard yourself."
Despite having received two doses of the vaccination, he informed the publication that he was hesitant to tour in 2021, saying: "I don't believe it will be safe. That's the end of it. Living in the present moment."
The tour resumed in Canada in May, with Starr performing more than 25 performances since then.
In the 1960s, he rose to prominence as the Beatles' laconic, easygoing drummer. After the Beatles split in 1970, Harrison established a successful solo career, singing lead vocals on songs like With A Little Help From My Friends and Yellow Submarine.
In 1989, he founded his All-Starr band, where "everyone on stage is a star in their own right." Rock icons such as Joe Walsh, Peter Frampton, Todd Rundgren, and Sheila E. have been part of the ever-changing lineup.
Sir Ringo was knighted in 2018 and inducted into the Rock & Roll Hall of Fame in 2015 as a solo artist.