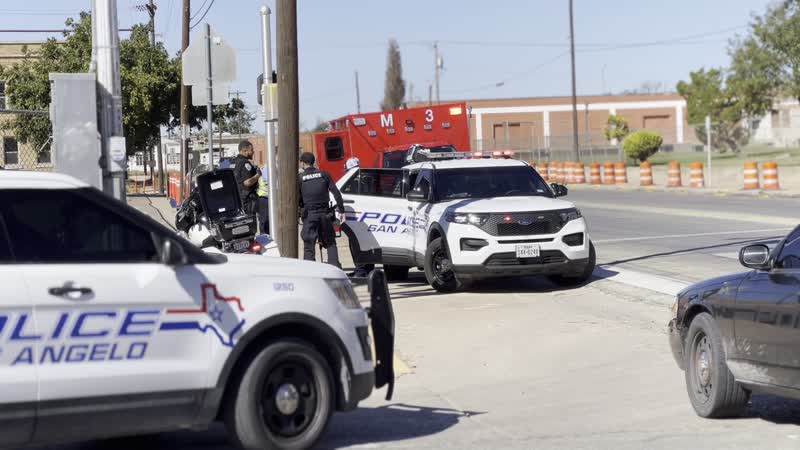 Police Hunt for Chavarria Ends Near Central Campus
Police chase for dangerous criminal finally ends
On Friday, a criminal suspect in an aggravated assault of family violence events led police on a brief search.
The pursuit concluded with the suspect's vehicle colliding with a curb near the Central Campus on Oakes Street (formerly Central Freshman Campus.)
Central Freshman Campus shut down on Friday due to the police-criminal chase that ended near the school.
Jeremiah Chavarria, 40, police said, led cops on a pursuit when they tried to pull him over on South David Street and West Beauregard Avenue.
The Police chased Chavarria through the south side of San Angelo until authorities launched "Stop Sticks," puncturing and deflating one of the tires on Chevarria's truck.
According to police, Chavarria's vehicle came to a halt near the junction of Woodrow and North Oakes streets after colliding with the curb.
Chavarria ran on foot for a block until authorities apprehended him. The officers used a taser to apprehend Chavarria "while he was resisting arrest."
Chavarria sustained minor injuries as a result of the Taser and was sent to downtown Shannon Medical Center for evaluation.
There was no property damage as a result of the incident.
Espinoza stated that the chase was quite sluggish due to the stop sticks. Chavarria was going at roughly 60 mph before the deployment of the stop sticks.
Chavarria was first stopped by police because he was a suspect in a domestic violence incident that occurred on October 28, 2021, according to authorities.
Reports from the site say the San Angelo Police Department's Gang Unit deployed to the area near Central High School's Freshman Campus at around 3:40 pm.
How long did the criminal chase keep the school closed?
Based on witnesses, the school was briefly shut down that Friday afternoon.
Around 2:00 p.m., San Angelo Independent School District sent text messages to parents informing them of the lockdown.
After the criminal chase ended, the school lifted the lockdown.
Chavarria is currently facing felony accusations.
This is a developing story, and we will add further information as it becomes available.
Keep up with HonkNews for the continuing story and more!