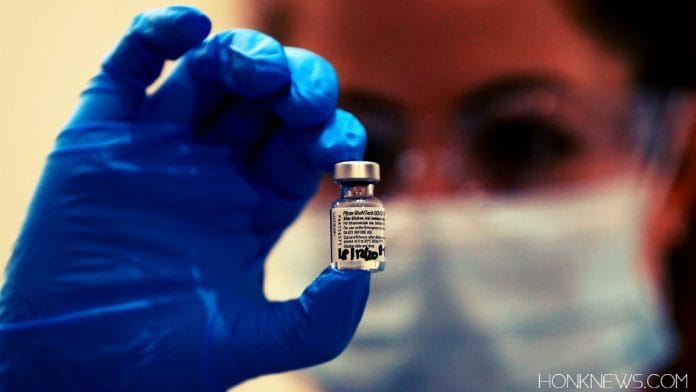 The Pfizer Inc and BioNTech SE coronavirus vaccination for children between the ages 5 to 11 years was approved by the US Food and Drug Administration on Friday, making it the first COVID-19 dose for young children in the country.
Pfizer said on Saturday that it will begin sending pediatric vaccination vials to pharmacies. The injection is projected to be available to 28 million American youngsters as a result of the regulator's decision, many of whom are returning to school for in-person learning.
It emerges after a commission of FDA consultants overwhelmingly voted on Tuesday to recommend the authorization.
COVID-19 vaccines have been cleared for children in this age group and younger in only a few other countries, including China, Cuba, and the United Arab Emirates.
The FDA authorized a 10-microgram dose of Pfizer's vaccine in young kids, lower than the 30 μg in the initial vaccination program for those age 12 and older.
A lower dose, according to FDA panel members, might help alleviate some of the unusual negative effects.
They focused on the rates of cardiovascular disease, or myocarditis, that has been associated to vaccinations from both Pfizer/BioNTech and Moderna, particularly in young males, during the meeting.
Read More: Pfizer Coronavirus Vaccine Legal For Children 5-11 Years Old In US
On Friday, the FDA stated that the proven and prospective benefits of the Pfizer vaccination in children aged 5 to 11 outweigh the risks.
Many adults who've been hesitant or resistant to the COVID-19 vaccination, including some who have been vaccinated, are anticipated to be extra careful when administering the vaccine to their kids.
The US Centers for Disease Control and Prevention (CDC) has convened an advisory council to explore suggestions on how the vaccine should be used in that age range next week. The ultimate decision will be made by the director of the CDC.
Moderna released preliminary findings earlier this week indicating that their vaccine elicited a significant immunological response in youngsters aged 6 to 11. It is pending approval from the US Food and Drug Administration for youngsters aged 12 to 17.
Subscribe to NewsHonk for latest updates.