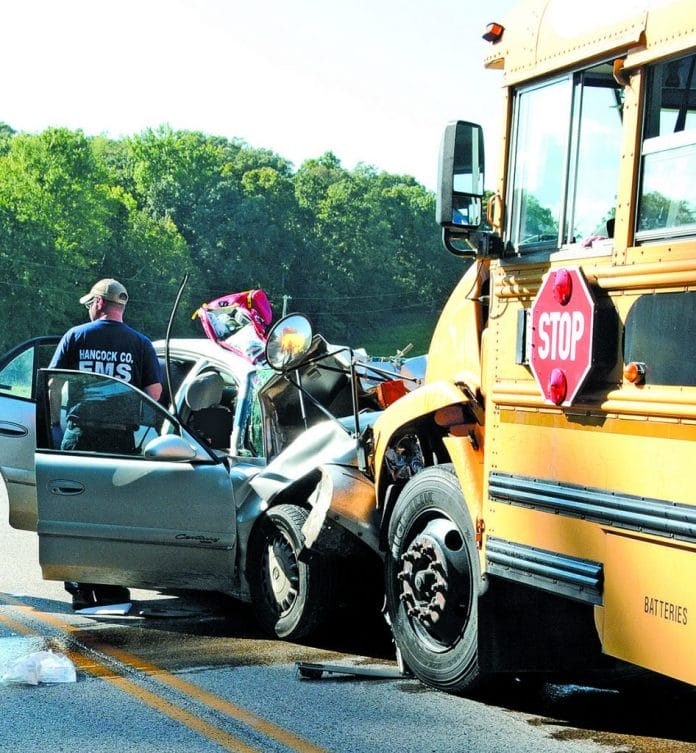 Bus Crash on Dickerson Pike Kills One, Injures Three
Police identified the man who died in a wreck involving a school bus Monday as Nashville resident Emmanuel Edmonson, 19.
The three-vehicle crash happened around 3:15 p.m. in the 2500 block of Dickerson Pike near Lemuel Road, according to the Metro Nashville Police Department.
The accident involved a school bus from Rocketship Academy, Nashville Fire Department spokesperson Kendra Loney said. No children were on the bus at the time of the crash.
Edmonson died at the scene, according to MNPD. Three others were taken to TriStar Skyline Medical Center to be treated for non-life-threatening injuries, including the bus driver, the driver of the other car, and a passenger in the other car, according to MNPD.
A collision this afternoon on Dickerson Pke & Lemuel Rd between a sedan and Rocketship school bus has resulted in the death of the sedan driver.
The only person on the bus was the driver. An SUV w/2 occupants also involved. There were no other life-threatening injuries.
How the Wreck Unfolded
A preliminary investigation shows that the driver of a Nissan Rogue was on Lemuel Road when they tried to turn left onto Dickerson Pike, police said.
The Rogue then collided with Edmonson's southbound Volkswagen Jetta, which then caused the Jetta to crash into the front of the bus in the center turn lane.
The driver was the only person onboard the bus, MNPD said.
There was no evidence of alcohol or drug involvement at the scene, according to police.
The preliminary contributing factors appear to be excessive speed on Edmonson's part and a failure to yield right of way by the driver of the Rogue.
Stay tuned to HonkNews for updates on this story.