Industrial Light and Magic, the company that brings. The Mandalorian to life through visual consequences introduced a behind-the-scenes VFX reel for season 2.
A behind-the-scene VFX Video clip for season 2 of the Mandalorian unleashes that nothing is exactly what it sounds. The Mandalorian lines up the experiences of this mismatched Din Djarin & Grogu at a galaxy far, far away, this comes combined with an unprecedented scale & scope to get a TV series.
To boot, the creation of Disney+'s Star Wars series takes up place almost entirely within the studios, so the show's visual effects set must utilize a seamless combo of miniature props, puppets, animatronics, & functional ramifications to bring the series to life span, albeit a lot of controversies.
The final episode of season 2 titled, "Chapter 16: The Rescue" aired in Dec of last season & comes with a controversial Luke Skywalker cameo during its final minutes. While the nearly de-aged Mark Hill cameo was not very well received, the sophomore season did cast a few impressive visual effects by Industrial Light & Magic, a VFX and animation studio was founded by Star Wars creator, George Lucas, 1975.
The Mandalorian devised the use of 360® virtual sets instead of shows and its season 2 stream showcases a compelling Krayt Dragon sequel.
Mandalorian Season 2 BTS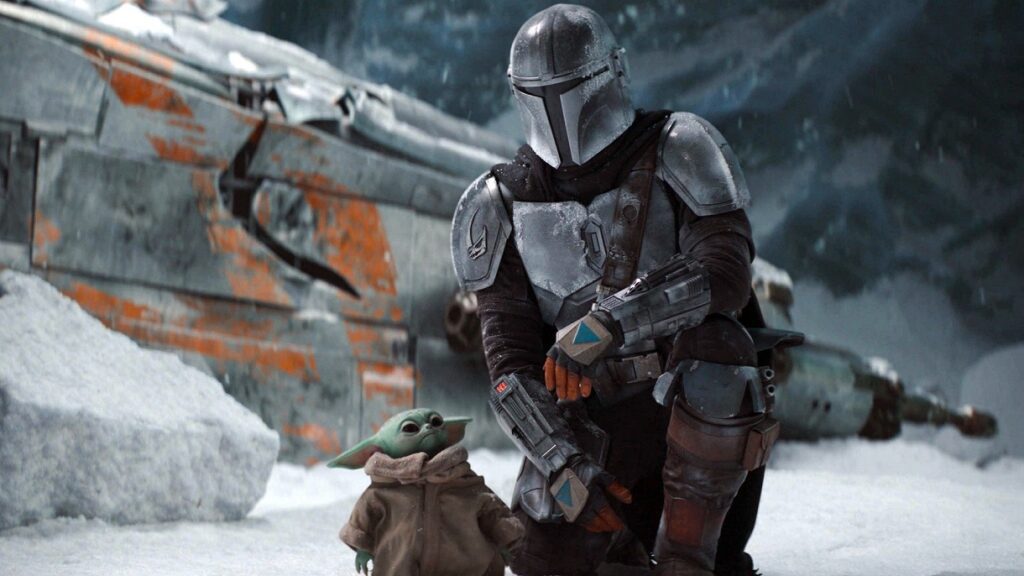 Now, behind-the-scenes clips released by Industrial & Magic unleash nothing is what it looks like on season 2 of their Mandalorian, while it also showcases their visual effects efforts which bring up the series to life, like the Krayt Dragon.
Although the featurette curiously does not delve into just how Mark was de-aged to look in the last season. See the BTS VFX clip under.
Industrial Light & Magic clarifies the Mandalorian's visual effects were completely done in all five of the studios in five different countries. "The season- 8 episodes includes nearly 5,000 visual effects taken in addition to all of ILM's real-time impact work done for utilizing during principal photography".
Even though the featurette didn't touch upon it, the visual impact looks up Hal Hickel lately discussed the Luke Skywalker cameo on The Resistance Broadcast podcast.
Hal approves that Hamill was on set the day the scene was taken & key to the process, along with the manager of the incident, Peyton Reed, who has before done de-ageing work with Michael Douglas at Ant-Man.
Hamill's de-aged cameo is a huge subject of interest for many fans, it's still interesting to realize how far VFX effort goes up into bringing the iconic Star Wars monsters & places found in The Mandalorian to life.
It can also definitely make the audiences stop to praise the level of work that has gone into every scene of their first two seasons. With some Star Wars off-shoot series now in development, fans will likely have to wait until late 2021 to see season 3 of The Mandalorian.