Love, Death & Robots has released the trailer for the upcoming second volume. Frequently stylized LOVE DEATH + ROBOTS, the Netflix animated sci-fi anthology series introduced its first volume of 18 episodes back in March 2019. Though almost every episode comes out of a different director or pair of directors, the project as a whole was spearheaded by Tim Miller (Deadpool) and Oscar nominee David Fincher as a loose adaptation of the cult 1981 adult cartoon anthology film Heavy Metal. The initial volume of Love, Passing + robots received lukewarm reviews from critics, who generally praised the series's experimental structure but criticized its occasionally retrograde politics.
Currently, Netflix has released the trailer for Love, Death & Robots's second quantity. The trailer for this batch of episodes introduces a series revisiting a number of the same topics it did in its first season but with a more contemplative tone. Whereas the first volume's trailer was a frenetic peek at the show's high-concept violence, the footage in this trailer advertises slower-paced, more human-focused stories. Even the score of the next volume's trailer hints at a new degree of restraint, together with Colin Stetson's stately"Reborn" replacing the breakneck home beats that scored the trailer to get quantity 1. Check out the full trailer for volume 2 under.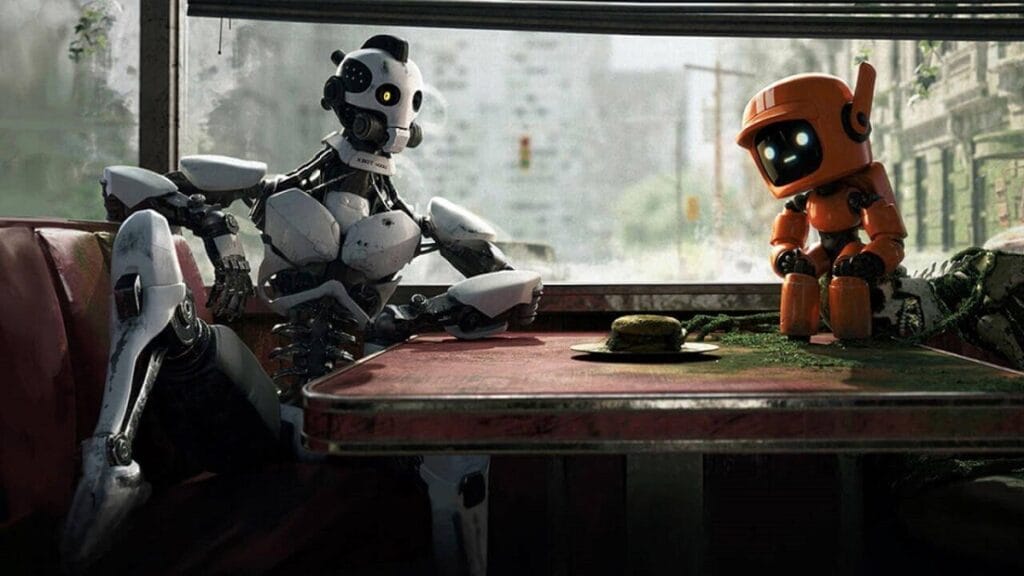 Following the next volume of Love, death + robots May 14 release date waits for on-screen near the end of the trailer, a third volume of the anthology series is announced for 2022. Already promoting a season 3, Netflix has gone all-in on the rendered anthology. With adult animated hits such as Amazon Prime Video's Invincible premiering to strong viewership during the pandemic, possibly the largely COVID-proof genre will continue to carve a larger and larger market in the industry. Nevertheless, adult animation fans might need to wait and see whether Love, Death & Robots merits its third installation once the second quantity arrives on Netflix next month.