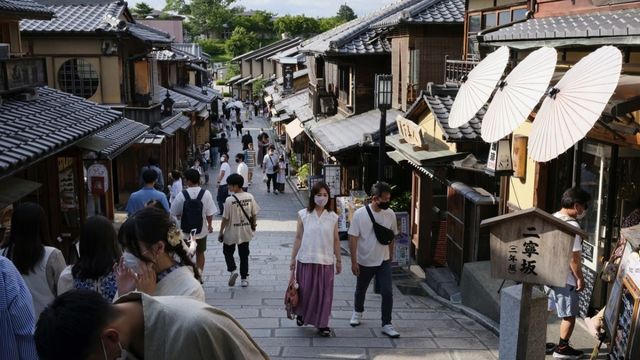 Japan is ready to welcome foreign tourists amid low yen
It's difficult to tell from his solemn appearance, but Akky International Corp. Chief Executive Hideyuki Abe is ecstatic.
Foreign tourists are returning, the big-spending foreign visitors who used to swarm into his vibrant store in Tokyo's Akihabara electronics area, its colourful shelves stocked with timepieces and trinkets like samurai swords and bobbing heads.
Individual visitors will be able to visit Japan without a visa starting on Tuesday, much like before COVID-19, and electronics stores, airlines, and tourist attractions are all hoping for a boost in business.
Throughout the pandemic, Japan kept its borders closed to most international visitors. Since June, only packaged trips have been permitted. Meanwhile, the yen has plummeted against the dollar, providing some travellers far more purchasing power and making Japan practically tempting to bargain seekers.
Abe employs roughly 50 individuals and had to fire off workers after the epidemic hit in 2020. Some Akihabara stores have since closed, but he waited his turn.
"Hanging on is where the power resides," Abe explained. "Right now, I'm concerned about a labour shortage."
Retailers in Akihabara and other businesses in Japan that rely largely on tourists from all over the world have had a difficult couple of years. Laox, a major shop brand, closed its Akihabara location, leaving only its Narita airport and Kyoto locations open.
Nara, famous for its temples, shrines, and sake brewers, is betting on tourists from other parts of Japan as well as those from beyond. A pastoral hideaway with deer running free in parks and gorgeous autumn foliage, Nara Prefecture's tourism development division's Katsunori Tsuji recommends it for individuals concerned about the risks of visiting crowded areas.
"There are characteristics of life that Japanese have retained over the years in Nara that you can actually sense and enjoy," he remarked.
Around ten years ago, Chinese tourists came in large groups to buy European luxury brands and even high-tech toilet seats, and their purchases were dubbed "baku-gai," a combination of the Japanese terms for "explosive" and "buying."
Before the epidemic, 32 million foreign tourists visited Japan in 2019. According to the World Travel & Tourism Council, the travel and tourism sector then contributed more than 7% to Japan's economy.
Japan's biggest airlines All Nippon Airways and Japan Airlines are boosting flight capacity in anticipation of increased demand. During the pandemic, both drastically decreased flights.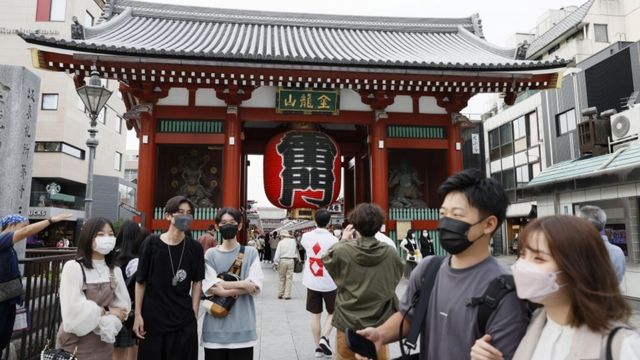 "The impact of entering travellers on the Japanese economy is estimated to be over 5 trillion yen ($35 billion), therefore we have high expectations," ANA Chief Executive Shinichi Inoue recently told reporters.
Flights to and from Honolulu, Frankfurt, New York, Seoul, and Paris will resume in the coming months. They are intended to appeal not only to visiting tourists but also to Japanese people who are planning dream trips for the Christmas and New Year's holidays.
To serve customers from all over the world, including Vietnam, Europe, and the Americas, the personnel at Abe's three locations know more than a dozen languages.
He has been through several crises, including the Fukushima nuclear accident in March 2011, when the yen was higher than the dollar, making Japan an extremely expensive destination.
In 2011, the US dollar was worth approximately 80 yen. Last year, the dollar was worth approximately 111 yen. It's now nearing a three-decade high of around 145 yen, and pandemic restrictions are easing. The tourists will return.
"This is a fantastic chance," Abe stated.