Jack Reacher 3: Is It Coming Back For A Third Action Adventure?
Jack Reacher, based on Lee Child's action-thriller novel One Shot was released in 2012. Followed by the success of the first franchise, a sequel in 2016 was released, Jack Reacher: Never Go Back. This series of action movies is written and directed by Christopher McQuairre.
Now, the talks for the third chapter of the franchise were going around. The author of the novel series has already written a third book back in 1999, for the Jack Reacher series. Everyone wants to know if Jack Reacher 3 is going to be released anytime soon?
Check out what Tom Cruise is doing next for Mission Impossible
Will There Be A Jack Reacher 3?
Unfortunately the third edition of Jack Reacher is not coming out. The first two parts of the movie did not receive much appreciation and mostly got mixed reviews from the critics as well. There is no discussion or any official statement by the director regarding Jack Reacher 3.
But on a brighter side a contract between Paramount and Sky-dance, the distribution and production company of Mission Impossible has been signed. They are discussing producing a TV series revolving around Jack Reacher. 
Amazon Studios has officially released a statement regarding the production of Jack Reacher TV series for Amazon Prime Video. 
Know more about Hawkeye: Breaking Down Trailer
Third Book Of The Jack Reacher Series
The Jack Reacher series is based on Lee Child's book of series. The third part in this series is Tripwire. The book is written in third person and shows Jack Reacher striving everyday to hide his identity. He is working two jobs: digging swimming pools in daytime and working at a bar at night.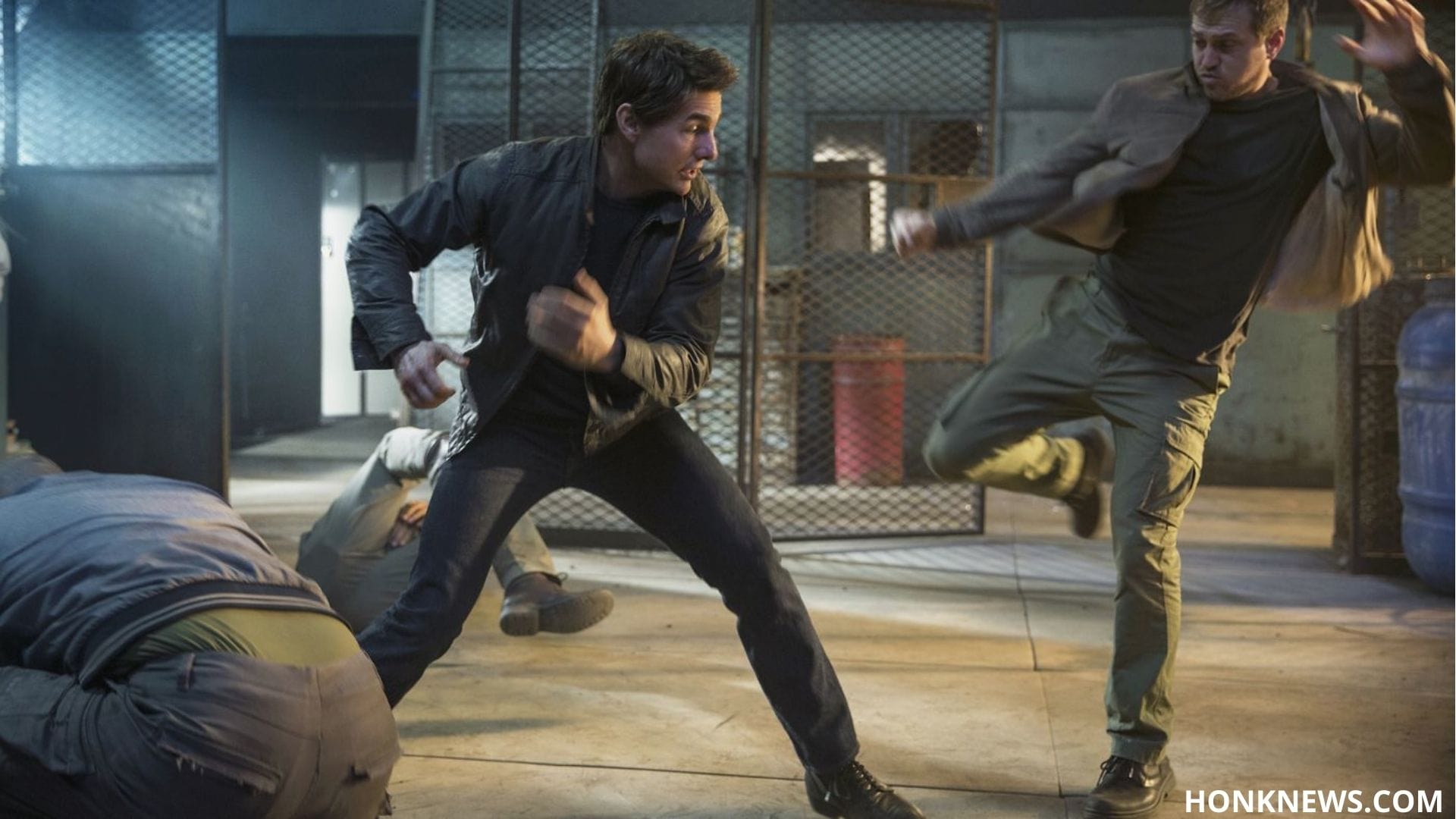 Jack Reacher bumps into a private investigator, Costello, who is looking for him on behalf of a client. Later, during his work hours he finds two suspicious men and tries to follow them. He finds Costello dead on the sidewalk.
He progresses to go to New York and find out why Costello was looking for him.
Jack Reacher TV Series
Even though the movie franchise for Jack Reacher is over, the character will continue to live in the form of a television series. However, we might not see Tom Cruise in the upcoming series. The book character of Jack Reacher is a 6ft 5'' tall man but in actuality Tom Cruise is 5ft 7'' tall. 
Lee Child mentioned in an interview, "I really enjoyed working with Cruise. He's a really, really nice guy. We had a lot of fun. But ultimately the readers are right. The size of Reacher is really, really important and it's a big component of who he is."
Nothing regarding the cast is decided as of now, so we can make any assumptions or statements. We'll be on a look out as to who they cast as Jack Reacher.
Read on Jackass Forever Postponed: Officials Released A New Release Date! Know Everything
Plot Of Jack Reacher TV Series
Since nothing is confirmed about the Jack Reacher TV series, we can just assume what the plot could be for the series. It can be said that they can take the plot from the movie or the book and add details to make an entire TV series out of it. 
It is unfortunate that we are not getting Jack Reacher 3, however a TV series about Jack Reacher is on its way!! If you're into the genre of action thriller, you should definitely watch the first two parts of Jack Reacher.