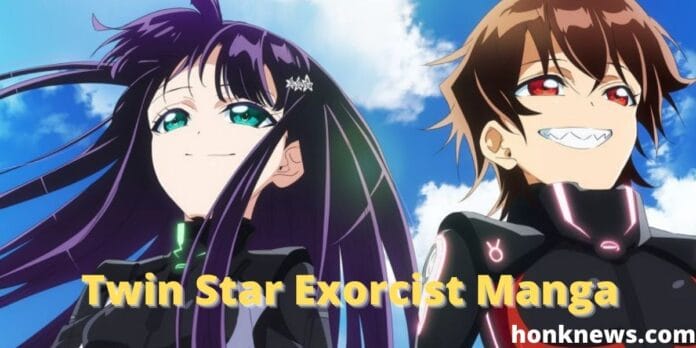 What are you able to understand when you are reading the title? Is it something Anime series or a fantasy-filled adventurous drama? Let me take you on a ride with me to this wonderland of Two Star Exorcist Manga. Let me help you walk through the whole journey of this Manga Series.
Release Date and More
Shonen, A Japanese-written manga series by Yoshiaki Sukeno. In October 2013, The Jump Square magazine serialized the series and by March 2021 it was having twenty-four Tankobon volumes. 
Studio Pierrot adapted the series as an Anime Television series. From 6th April 2016 to 29th March 2017, the whole series was completed. Later Viz Media released the English language series in North America, and in July 2015 the first volume was published. 
Bandai Namco Entertainment developed the video game for the series in 2017 on 26th January. The demand for the series was so high that in Japan the three light novels and two spin-off manga series were published by December 2018. 
Twin Star Exorcist Manga Plot
The show revolved around Rokuro Enmado and Benio Adashino. Rokuro was a young and powerful exorcist, and while on his journey one day, he met Benio, a young exorcist. They both shared a different opinion always and has so much difference in their personality.
On one hand where Rukuro was a loud and headstrong person, and on the other hand, Benio was a soft-hearted and caring person.  Later on, they learned they are destined to get married and have a child who will be the sole heir and an ultimate exorcist.
They realized that they are the Twin Star Exorcists. Their child will have the capability to clear all the evil spirits from the world that is Kegare. 
Doesn't the plot excites you or knowing about the success of the manga series? I know it did. I am sure you all must be excited about the show and will watch it now. 
So what are you waiting for, let us watch together this supernatural adventurous romantic drama now on Crunchyroll? 
And read more about King A Massive Reboot.