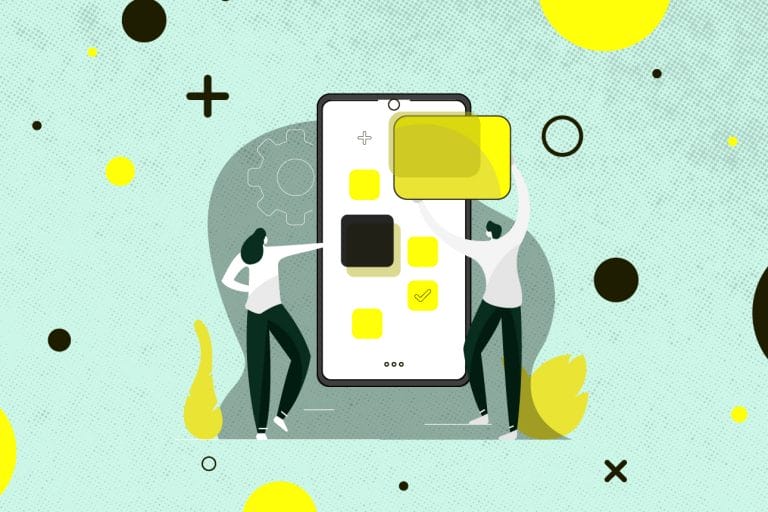 The transformation towards the digitization of a company will not be complicated if it has the appropriate solutions, such as No code platforms . These types of tools accelerate this transformation, but what exactly are they?
No code platforms are understood to be those tools that allow the development of unique and high-value applications without the need for technical knowledge . In fact, in a comparison between low code vs no code solutions , the former are usually much more successful if the objective is the digitization of the company, since the no code is usually general and without specific functionalities. This is precisely why more and more organizations are incorporating low code software into their work methodology.
These types of platforms, in addition to being able to easily configure workflows or processes without the need for technical knowledge for their development, allow the management of procedures and complete management to be integrated into the same system . In short, low code software is the best way to break down any type of barrier that exists between the different parts of a company.
The Beginning of Digital Transformation
Historically, the alternative was custom development. Everyone's needs are different, so we could build something that works for us too, right? If your organization is large enough, you can turn to IT to build something tailored to meet your particular needs. That said, resources are scarce, demand generally exceeds supply, and simple projects can take longer than they should. An alternative is to outsource to external software developers. Here you receive dedicated care, but for a fee .
Oftentimes, the incentive structure is set so your product designers have all the reasons in the world to inflate your requirements and build the most complex system ever imagined. They bill for hours after all! But new software is not the same as working software. It will have errors at first, which is normal. Those errors will be fixed over time, if you stick with the dynamics and extend the contracts to resolve them.
You will see how this is a nightmare scenario. Fortunately, other people have seen this before and created modular software that is faster to implement. Think of IBM , Palantir and others. They don't constantly reinvent the development process, which helps their margins, avoids years of development and software bugs.
That said, the way software is customized, deployed, and modified over time is done by your software vendor's engineers, responding to feedback from their customers. This creates a limitation either by design, to promote the business model, or by skill, since it is too complex to operate. It is possible that you are willing to accept this limitation at first, it is their software, with their license and after all, they are the experts; But when it requires even the slightest of changes to your data architecture, workflows, or data governance system, and expensive utility bills start to creep in, you might want to reconsider. Not only does the total cost of ownership increase according to flow,
Finally, unlike in the analog world, where any Excel user can configure simple data management solutions on their own, in this new digital world, the driver's seat is reserved for the engineer, creating challenging communication problems for business users. On one side is a clear idea of   what is required, but they don't handle the technical part, and on the other are developers who often lack contextual knowledge, despite their best efforts and empathy.
Faced with two bad options, what would you do? Well, it turns out, a third option is coming.
The "No-code" Revolution:
The No-Code revolution, without programming, puts the organizational user back in the driver's seat, allowing them to create applications and automate processes without programming. By opening up innovation to a broader group of employees, digital transformation can be accelerated throughout the organization.
There are currently three no-code approaches to software development:
Drag and drop capabilities to create applications or develop business processes
Instant customization through "filters" and data queries
Use of APIs for easy integration with other applications
In addition to driving digital transformation, no-code platforms are also becoming an essential element of transformation, as it provides these capabilities to business users. The reasons for this, according to Jennifer Cadence , Google's product marketing manager, can be summed up in three key aspects:
Speed   and agility: The ability to rapidly develop an application that meets business requirements has been key at a time when the operational context for different types of businesses around the world has changed faster than ever.
Productivity and collaboration: Codeless platforms enable collaboration across the organization. Cadence breaks this collaboration down into two main categories: Creator-to-Creator Collaboration and End-User-to-Creator Interaction , where both see benefits from improving manageability and development cycles on the one hand and shortening feedback loops on the other.
Governance and security: Although there are some fears that citizen development could bring chaos to operations, no-code platforms can be governed. While allowing controls such as role management and monitoring, these platforms respect IT governance and security frameworks. In her article, Cadence mentions that "when an IT team can set policies and supervise non-technical teams within the organization, employees in the field can quickly resolve problems without creating administrative and governance responsibilities."